Honda City e:HEV is the first full-hybrid mass-market product in our market and the MoRTH Minister took time out to experience it in the flesh.
The Minister of Road Transport and Highways, Nitin Gadkari, experienced the new Honda City e:HEV Hybrid which was launched recently. The City hybrid is the first mass-market product with this self-charging capability for improved fuel economy and reduced emissions. Nitin Gadkari has been quite active in promoting vehicles with alternative powertrains. Such vehicles ensure India's reduced dependence on crude oil imports which saves a ton of money for the country and car owners.
You may also like: Honda City (4-star NCAP) Turns Turtle at High Speed, Keeps All Safe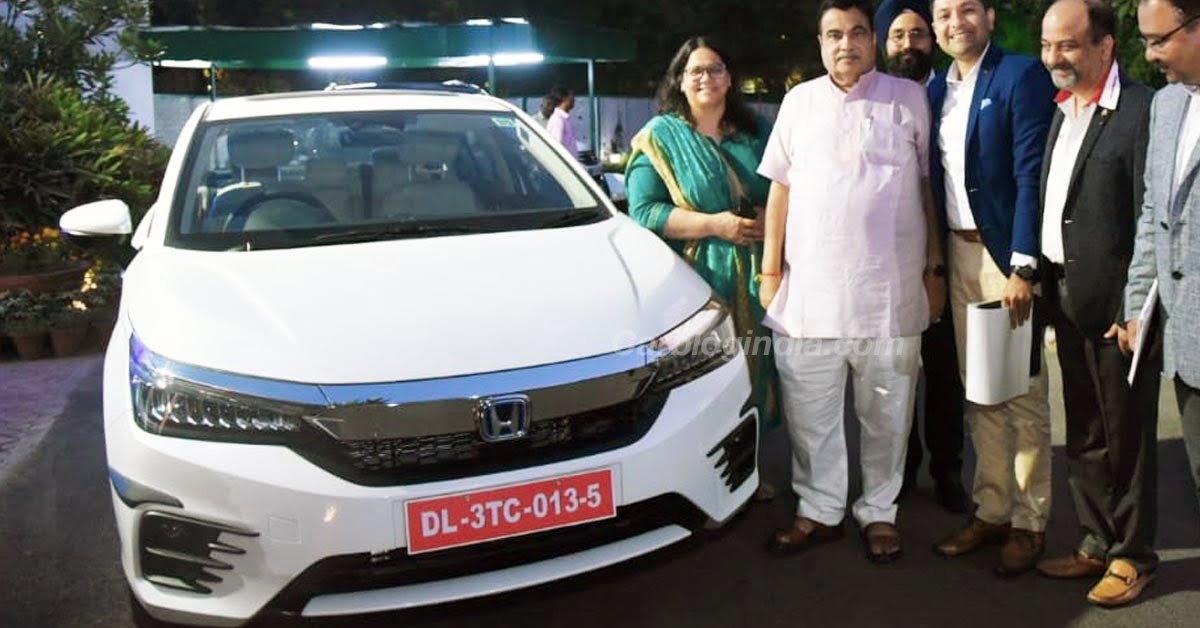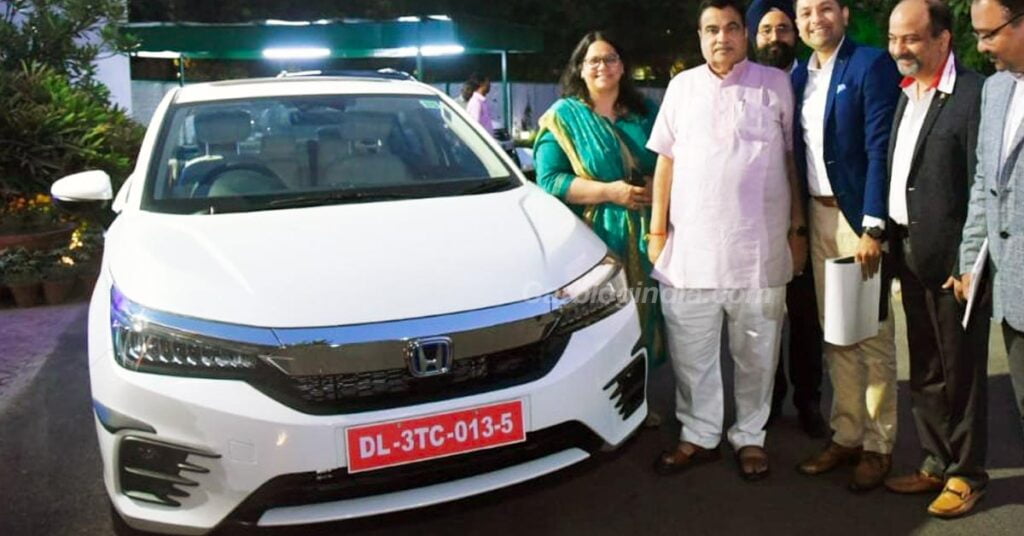 You may also like: Honda City Hybrid 0-100 km/h Test- Quicker Than Skoda Slavia?
Nitin Gadkari Checks Out Honda City Hybrid
The City hybrid wears an identical exterior design to the existing model but what lies under the hood is much distinguished. It has a full hybrid powertrain capable of being driven in three modes: Electric, Petrol and Hybrid. The battery gets charged automatically while driving and the car switches between different modes autonomously depending on the driving scenario. This hybrid setup allows it to have a class-leading mileage of over 26 km/l. The performance is also enhanced quite a bit. The City hybrid comes in a single fully-loaded variant.
You may also like: Honda City Hybrid vs Skoda Slavia 1.5 DSG – Specs, Design Comparison
| | |
| --- | --- |
| Parameters | Honda City e:HEV (Hybrid) |
| Powertrain | 1.5-litre strong hybrid engine w/ 2 electric motors and Atkinson Cycle |
| Power Output | 126 PS |
| Torque Output | 253 Nm |
| Transmission | e-CVT Automatic |
| Mileage | 26.5 km/l |
| Price | Rs 19.50 Lakh |
Government Initiatives To Promote Alternate Powertrains
Nitin Gadkari has been at the forefront of ensuring large-scale adoption of vehicles with alternate fuels. With the people reeling under the mess created by astronomical fuel prices, Nitin Gadkari was in favour of the carmakers developing new cars with bi-fuel powertrain options. This includes fuels like E10 (10% Ethanol and 90% Petrol) which would reduce the crude oil imports by India. Additionally, the government has been proactive in shelling out subsidies and incentives for people opting to buy electric cars. Furthermore, some state governments offer more incentives over the central government's subsidies to promote the mass adoption of environment-friendly cars.
You may also like: VW Virtus Road Presence Compared to Skoda Rapid and Honda City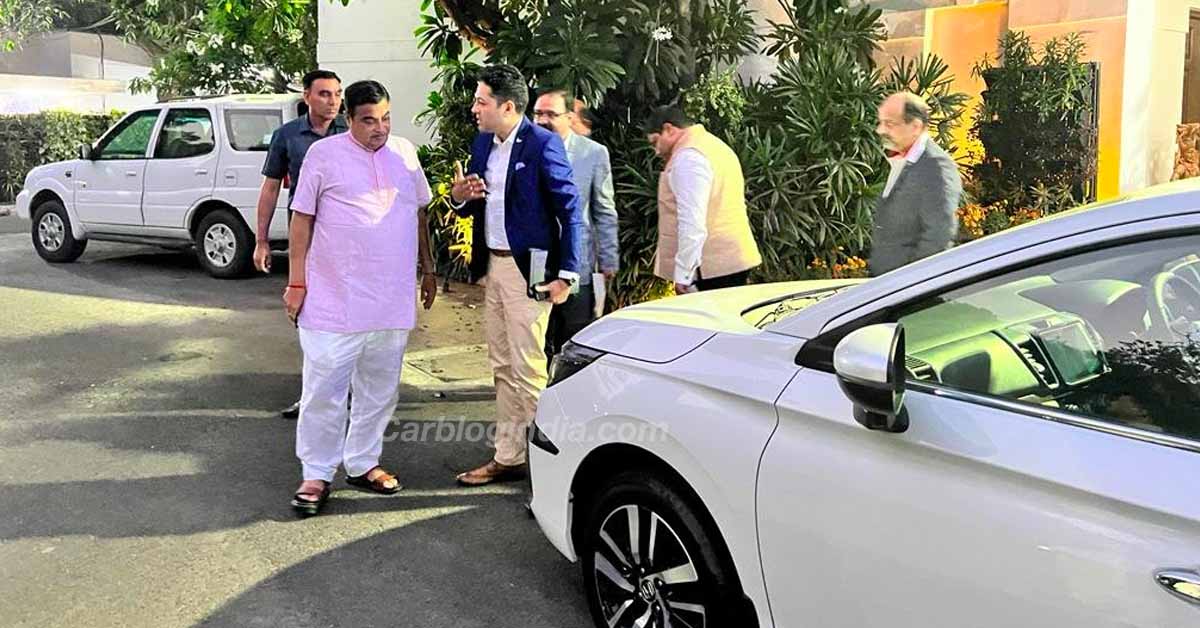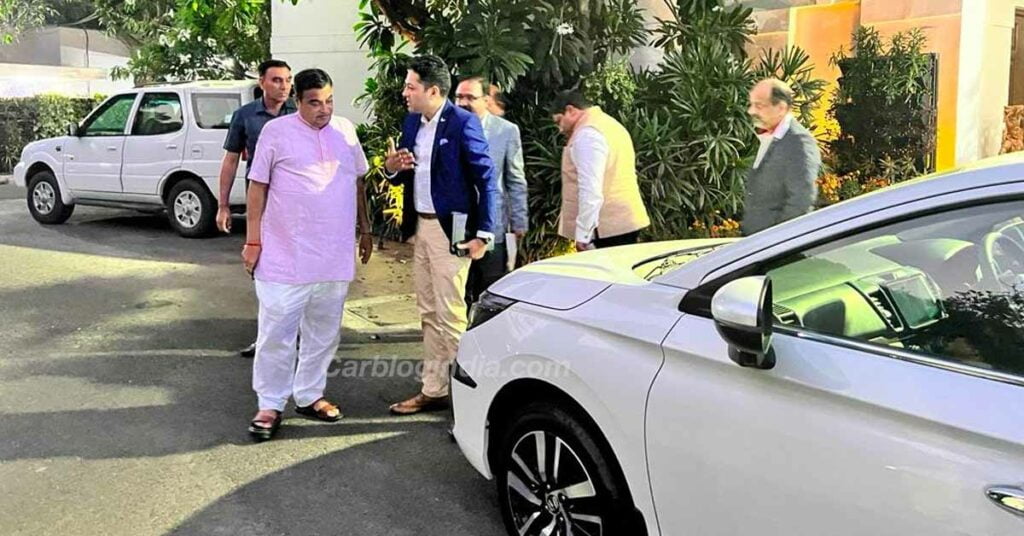 We hope that, in order to bridge the gap between traditional ICE cars and electric cars, the government offers more subsidies on the hybrid powertrains too. Currently, the incentives are offered on fully electric cars only. It must understand that a complete transition to EVs would take a lot of time and the hybrid powertrains could be the perfect solution in the meanwhile.
Join us for FREE NEWS Updates on our Whatsapp Community or our official telegram channel.