The Okinawa OKI 100 and Ridge both feature Lithium-ion battery packs and boast of performance and safety features.
Okinawa, a brand that started with the introduction of an electric scooter in India, has moved on to consumer products with the Ridge being their latest electric scooter. Okinawa Autotech Pvt Ltd was founded back in 2015 and is based out of Gurugram, Haryana. While you might think they are just another company producing knock-off products, they do provide other services like exhaust mods, customised chopper services etc. Right now, the company only deals with only two products i.e. the Ridge and Praise scooter. The Ridge was launched late last year and the company claimed that it is made in India, was otherwise found to be mostly imported from China as a kit to be assembled locally. Want to know more about the concepts, read along.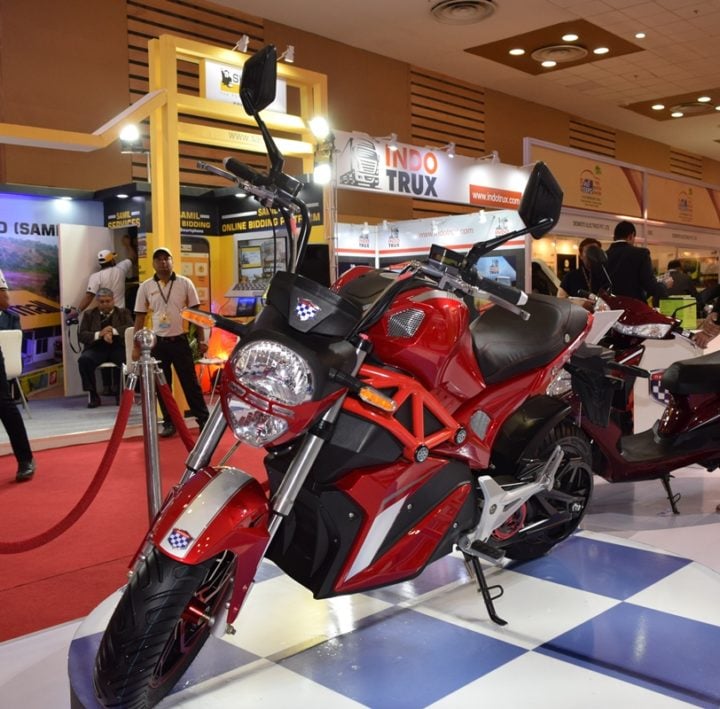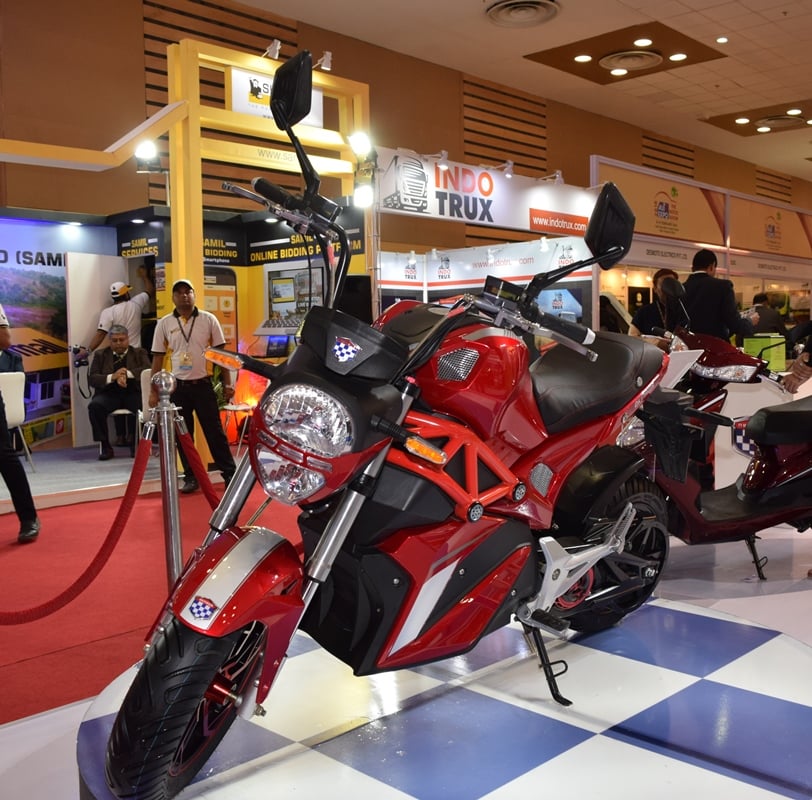 Okinawa OKI 100 Motorcycle Concept – Specifications
Holding the centre stage at the Okinawa stall at the 2018 Auto Expo is the OKI 100 motorcycle concept. In the first look, the OKI 100 concept looks like a shrunken down Ducati Monster, which is not bad considering the Ducati motorcycles are famous for their looks. But the fact remains that the concept was completely designed in-house by Okinawa designers and except the headlamp protector, nothing matches to the Monster. Powering the OKI 100 is a 2500W motor coupled with a 72V 63Ah lithium-ion battery pack. This powertrain allows the bike to reach a top speed of 100 kph alternatively offering a range of up to 150 km if your ride efficiently. The battery pack can be fully charged in just 2 hours and all this performance is practical and eco-friendly.
2018 Okinawa Ridge Concept – Specifications
The Okinawa Ridge was launched late last year with a lead-acid battery to power the motor. The current offering runs on an 800W motor that is connected to a 24Ah VRLA battery that enables the rider to ride for 80 to 90 km on a single charge. The Ridge concept showcased at the 2018 Auto Expo uses lithium-ion battery instead of VRLA battery pack while everything else remains same. The lithium-ion battery is denser than the latter, holds more charge, has faster-charging capabilities and does not discharge as much when not in use. It is safer to use on personal vehicles as well as it has better heat and shock resistance and even the service intervals are extended as lithium-ion offers much longer lifespan than the VRLA. Lastly, the inclusion of lithium-ion battery pack will also be able to propel the scooter further increasing the range of the electric scooter.
Stay tuned for more info on upcoming electric vehicles.