The auto industry has been quite a big consumer of fossil fuels. Fortunately, every one of two cars is expected to have electric powertrains by 2030.
As fuel prices are growing everywhere, there has been a huge demand for alternative options. While CNG cars are still the best option in a market like India, the EV segment is steadily growing. Additionally, there has been an increase in environmental awareness among buyers. Many governments have also started supporting carbon emission norms and collaborative efforts of ecosystem players. As per Counterpoint Research, one in two cars will have an electric powertrain (engine, transmission, and driveshaft) by 2030. This will support fully electric, hybrid electric, and plug-in hybrid electric vehicle applications.
You may also like: Best Electric Cars in Singapore – Tesla to BYD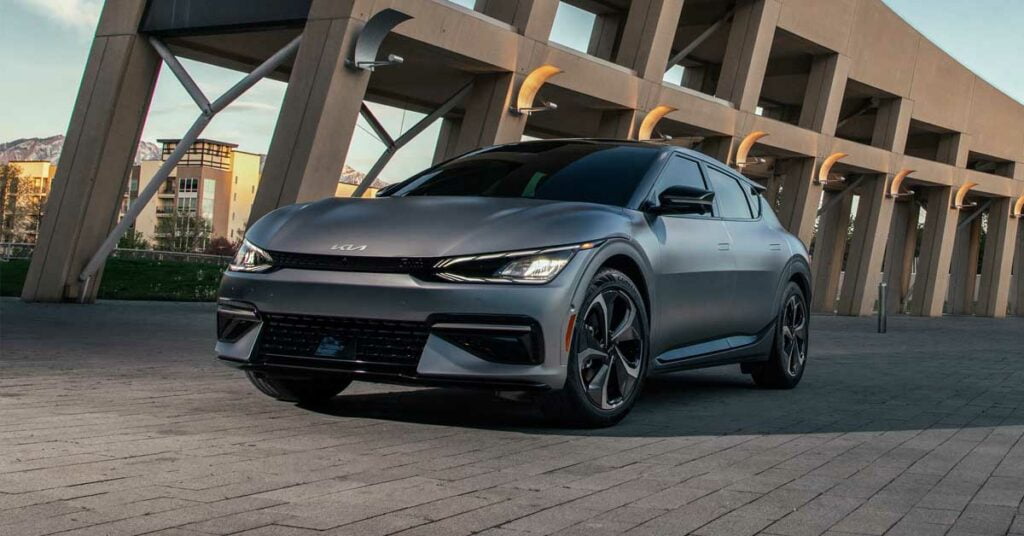 You May Also Like: Working Of Synchronous And Induction Electric Motors Used In Electric Vehicles!
In 2021, the EV penetration was below 10 percent of global passenger vehicle sales. However, multiple factors are steadily shifting the auto industry towards electric cars. For example, Europe plans to reduce emission levels by 15 percent in 2025 and by 37.5 percent in 2030 from the 2021 levels. Currently, China is expected to be the leader in this transition (followed by Europe and the US). The EV sales in the country are projected to cross six million units by the end of this year. In the US, EV sales have increased by nearly 100 percent YoY in 2021.
In India, there is healthy competition in the EV segment. This involves Mahindra Electric and a few foreign players like MG Motor and Hyundai. Tata Motors is also set to launch three new electric cars by the end of this year. India is expected to have up to 30 percent of passenger vehicles as EVs by 2030. In a new statement, Nitin Gadkari championed the cause of EVs in the Indian market. The Minister for Surface Transport & Shipping seems quite optimistic about the future of local EV brands. He claimed that up to 30 million EVs will be sold in India in the next two years. Let's take a close look!
You May Also Like: From Tesla to Ola S1 Pro – Why Are EVs Catching Fire?
The growth in the EV market is quite a good sign for the environment and business. However, it is to be noted that an increased EV adoption will not reduce overall vehicular pollution by itself. There is a dire need to adopt clean energy sources as well. Additionally, EV brands are facing trust issues currently. Several cases of electric scooters catching fire have built a bad image of EVs very quickly. Such incidents are a major cause of concern for potential customers. The government has already ordered an investigation into the fire incidents caused by faulty battery cells and modules. Overall, the predictions for electric vehicle (EV) adoption across the world look quite optimistic.
"China is leading the global EV market, followed by Europe and the US. The rest of the world will be the fastest growing region in terms of EV adoption, driven by India, Vietnam, Singapore, Thailand and Canada," said senior research Analyst Soumen Mandal said, "
Electric Vehicle sales in China are likely to cross 6 million units by 2022-end. Europe, meanwhile, plans to cut down on emissions by 15 per cent in 2025 and 37.5 per cent in 2030. In USA, sales of EV has increased by 100 per cent YOY in 2021. By 2030, Biden govt wants every second car to be sold to be an EV. India, on the other hand, aims to have 30 per cent electric vehicles by 2030.
"The EV market is getting more competitive as new companies, including smartphone ecosystem players, are entering the field. Companies such as Foxconn and Xiaomi have already announced their entry into the smart electric car field to diversify business opportunities. Sony has partnered with Honda to produce affordable EVs," said associate director Brady Wang.
Join our official telegram channel for free latest updates and follow us on Google News here.