Every now and then, we keep getting the holes in our pockets getting bigger and bigger ! This time, in first week of November 2011, the Indian oil companies are yet again discussing the price rise of Petrol in India. In past one year, the prices of petrol has been revised multiple times. This time, the reason cited for a rise is the weakening Rupee value and appreciating crude oil price. As per the initial discussions, the petrol prices will go up by about Rs. 1.80 Per lite in India.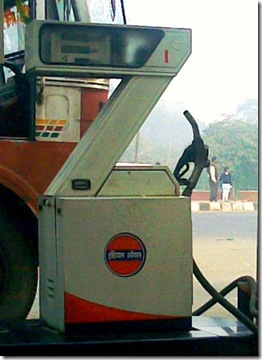 Hindustan Petroleum Corporation Ltd, Director-Finance, Mr B. Mukherjee, quoted: "we are at present losing Rs 1.50 a litre on petrol…To make up for this loss a desired increase in retail price should be at least Rs 1.82 a litre."
This price rise is further going to burden the already burdened middle class of India which is trying hard to deal with the ever increasing inflation, interest rates, slowdown in economy and rising petrol prices. For Indian car companies, its will mean more demand for diesel cars and for small car buyers, this petrol price hike will most likely delay their purchase decision.
via – Business Line
check out more-