Amid the ever rising inflation and cost of living, Indian state run oil companies have cut the prices of petrol in India by a mere Rs. 0.56 (56 paise) per litre to pass on partial benefit of strengthening Indian Rupee against US dollar. There have been some sharp rises in past 2 years and a few cuts and partial roll-backs in petrol prices in India. With the political situation being quite turbulent and lots of opposition and resistance from political parties and public on the matters of price rise in Petrol, Diesel and LPG, this price cut comes as a very small consolation to Indian petrol consumers.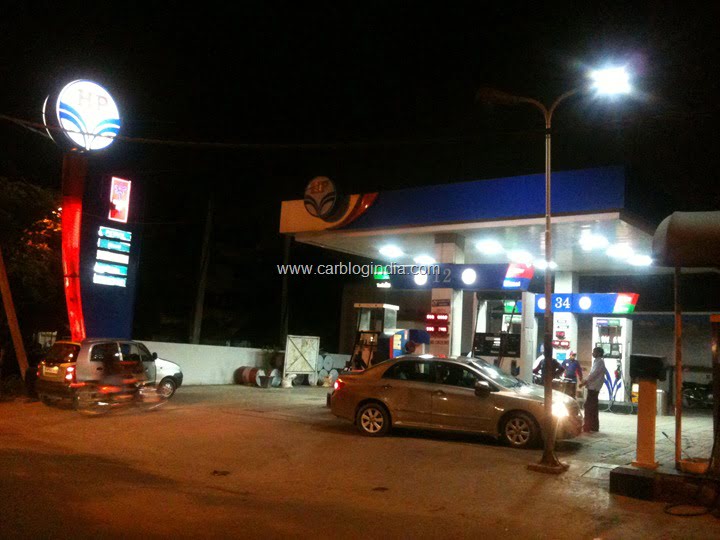 The fact of the matter is that Indian Rupee is still quite volatile besides being strengthening and if a major cut is announced and the Rupee weakens, the Oil companies will get in trouble again. This conservative price cut is an effect of the volatility and global economic uncertainty on a whole.
Talking of some recent hikes in petrol and diesel prices in India, we see the trend as below:
After the recent cut effective from 9th October 2012, the prices of Petrol in Metro cities are as follows:"
Price of Petrol in Delhi is Rs. 67.90 Per Litre
Price of Petrol in Kolkata is Rs. 75.44 Per Litre
Price of Petrol in Mumbai is Rs. 74.43 per Litre
Price of Petrol in Chennai is Rs. 71.48 Per Litre
We hope if the crude oil prices remain range bound and Indian economy remains stable in coming months with a stable Indian Rupee, we can see many more cuts in the months to follow which will help boost the sales of two wheelers and cars in India giving a boost to Indian automobile Industry. Stay tuned to Car Blog India for latest updates.