The French automaker Peugeot is a new name to join the exciting crossover segment, at the Geneva Motor Show the company is planning to unveil the upcoming car's first look. Peugeot 2008 crossover has its base of a 208 hatchback platform and can take on the likes of the ford's upcoming EcoSport and of the handsome Renault Duster compact SUV across the globe. The Peugeot 2008 will be available in of the variants (petrol and diesel engine) and both the engines have designed by keeping in mind to aim the best fuel efficiency.
It will be early to discuss the 2008 crossovers technical details and exact information will be revealed during the official unveiling of the car at Geneva. The Peugeot 2008 crossover will be out in the markets for sale before the second quarter of the year ends which means may-June of 2013. Brazil and China are two budding markets where 2008 crossover will be launched together apart from France, the home market of the company.
The car has been built on a global 208 global platform will give the company more flexibility to make this crossover in different parts of the world and with the 208 platform many parts of the can be shared. Despite the fact, that the French auto maker company is caught up in financial crises currently and taking the crucial decision of cost savings by going the 208 platform way.
Peugeot is expecting that 2008 crossover will be a huge success and hopefully cut the buyers of Ford EcoSport and Renault Duster in Brazil and will give a strong competition to eco sport which is to be launched in Chinese markets. Peugeot will not be launching 2008 crossover in India as the company has planned to start up some shop in first over there. So let's see what more we get to see about the Peugeot 2008 crossover closer to official unveiling during the Geneva car show.
More pictures: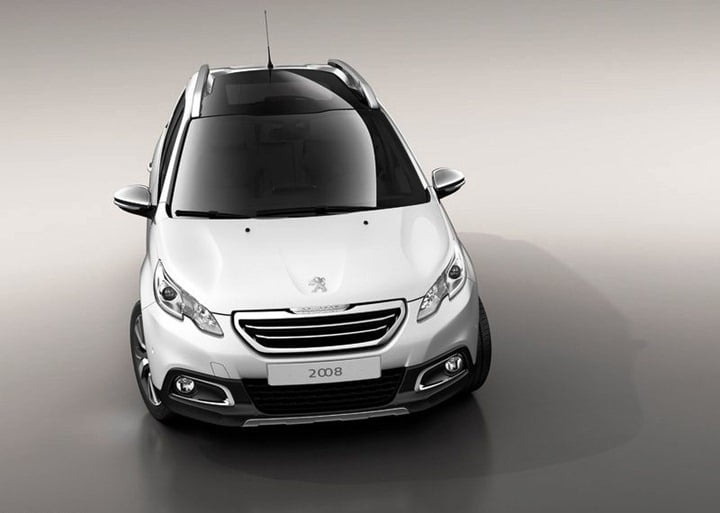 Stay tuned to Car Blog India for latest updates.