It is not a surprise that there are potholes in the roads in our country but a massive hole in the middle of the road is taking things a bit too far.
In a bizarre turn of events, an automatic scooter was found inside a hole in the road in Jodhpur. Now, we know how difficult the monsoon rains are for the condition of our roads. Every monsoon, we get a ton of landslides in the mountains and water accumulation in the plains. The water causes degradation of the roads and hills causing grave issues for the general public. It looks like that could be the cause of this weird incident. Let us check out the details here.
You may also like: Watch Ekta Kapoor's Reaction To Smriti Irani Riding Honda Activa to Work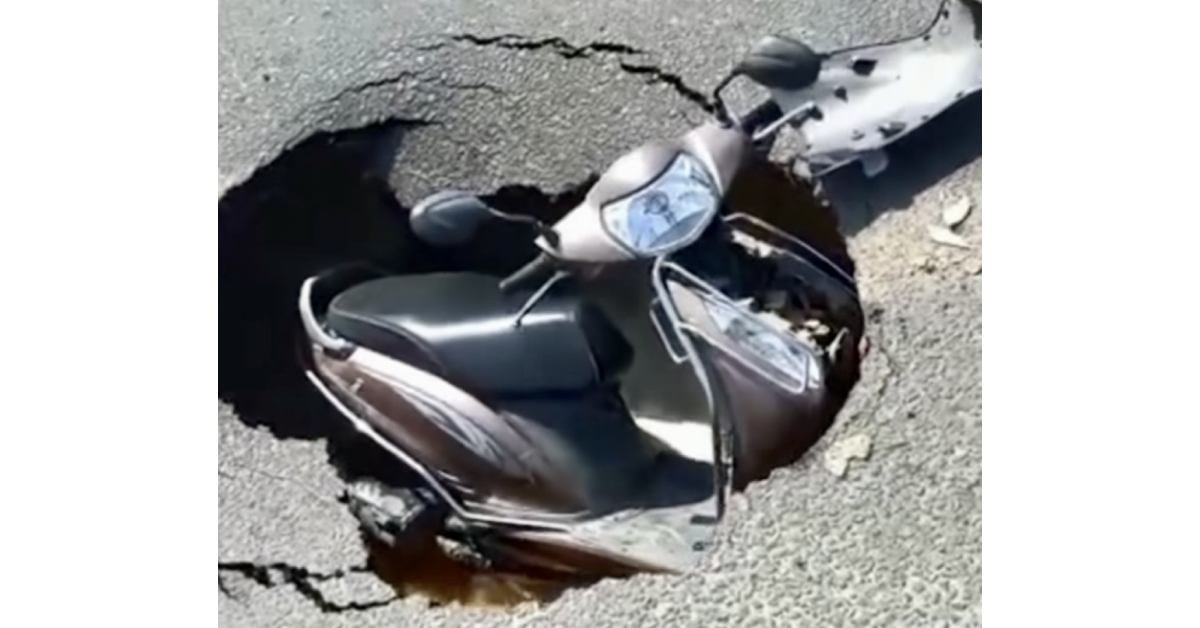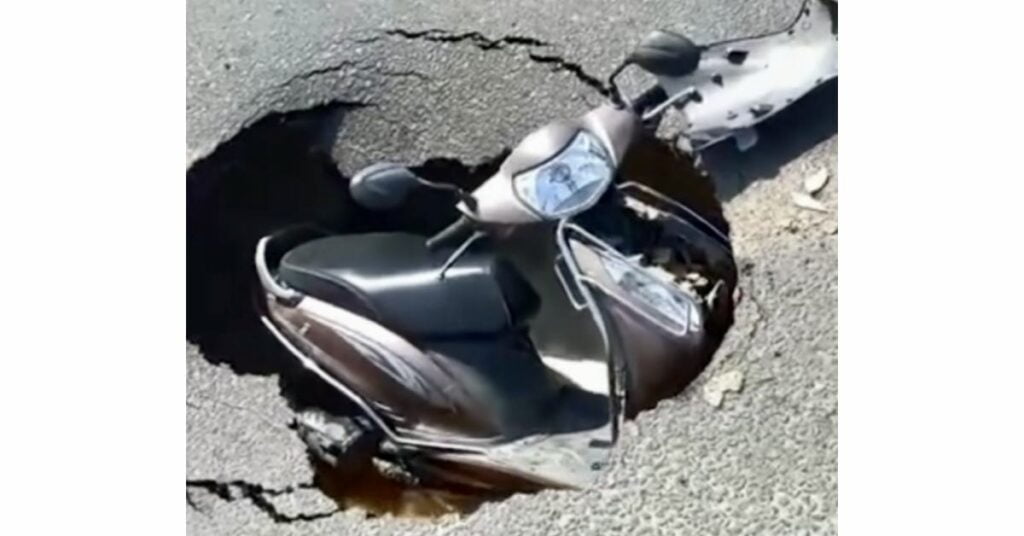 You may also like: Scooter Rider Checking Out Ferrari on Indian Road Crashes Into Parked Maruti Dzire
Scooty Lands in a Hole in Road in Jodhpur
The images clearly show a massive gap right in the middle of the road. Perhaps this could just be an engineering failure. We know that the quality of construction materials used in the development of roads and highways in our country is not the greatest. This case highlights that undesirable practice even further. The details of how this happened are not clear. Nevertheless, we could guess that this could either be the consequence of torrential rains that have gripped the nation for the past couple of months, or the poor quality of materials used.
You may also like: 2022 Honda Activa 7G Fully Revealed Ahead of Launch
In fact, it could even be a combination of both. The roads degrade due to the water even faster if the quality is not adequate. The scooter rider suddenly faced this hole in the road and couldn't react quickly enough. As a result, the scooty is seen stuck inside the hole. The other image shows that it was pulled out using a JCB. Reportedly, the Police were informed and they arrived at the scene taking cognizance of the situation.
You may also like: Scooty Rider Who Collided With Skoda Kushaq Laughs at Damages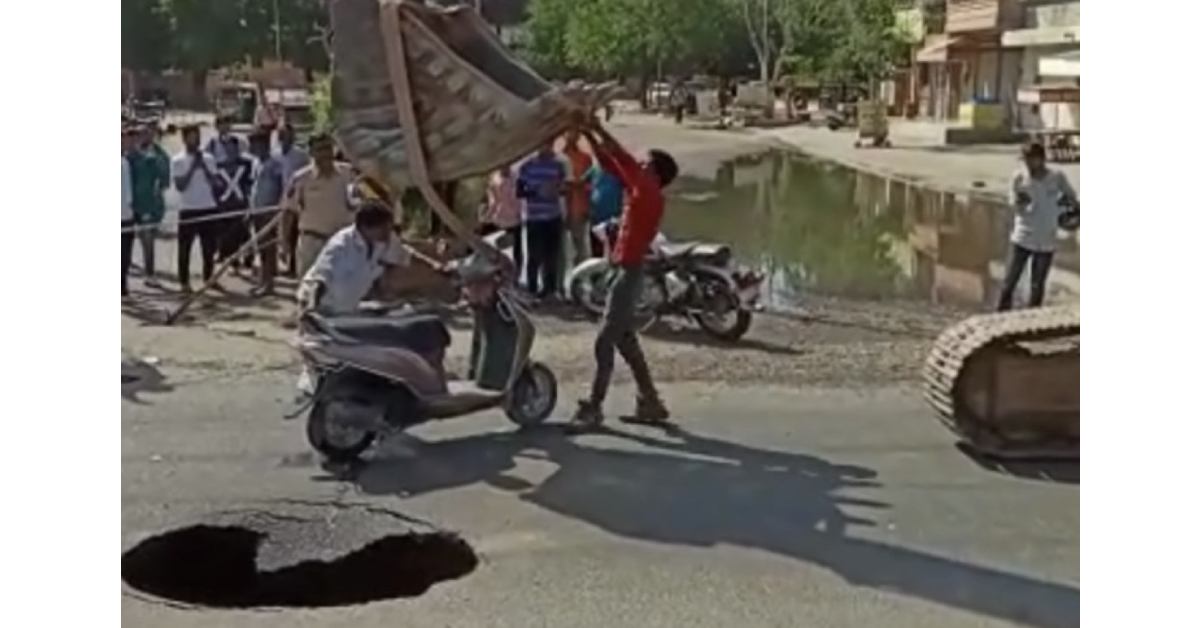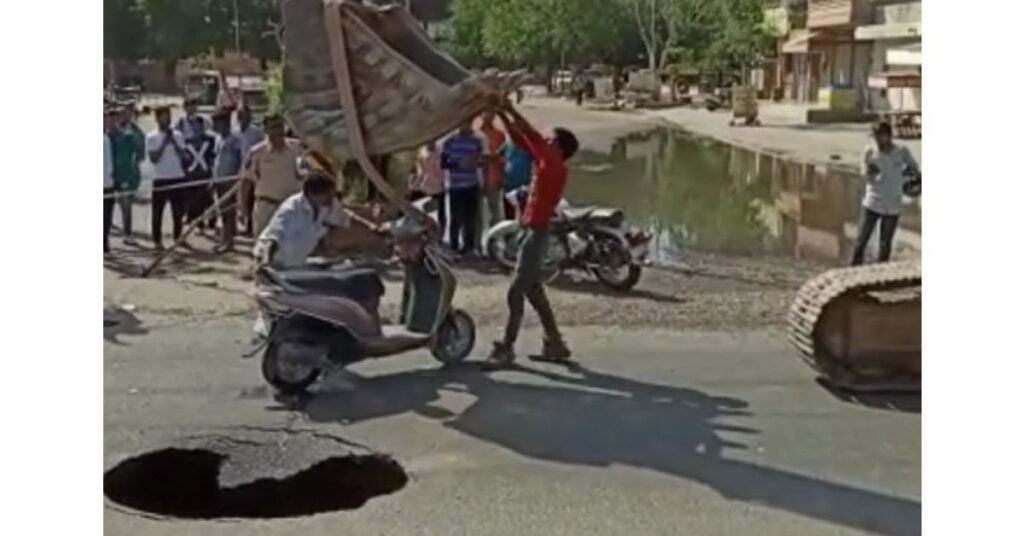 Also, by the time the traffic Police personnel were informed, the locals came to the rescue and helped the rider out of the hole. The scooty was tied to the JCB bucket and pulled out of the hole. A person is seen untying the scooty from the JCB after it was pulled out. We can only hope that the road conditions in our country improve vastly and proper standards are maintained so that incidents like these could be avoided at all costs. Also, the rider was not seriously injured in this event. What are your thoughts on the road conditions?