The Nissan GT-R50 by Italdesign has finally been revealed after its delay at the Geneva Motor Show. It will just be limited to just 50 units across the world and costs a whopping 990,000 Euros.
What you see here is an ultra-exclusive GT-R50 that has been designed by Italdesign. This beauty is the result of a collaboration between Nissan and the Italian design house. The GT-R50 was first shown in prototype form in 2018 and what you see here is the final production spec version. It has been built to celebrate the 50th anniversaries of both the Nissan GT-R and Italdesign. The GT-R50 will be limited to just 50 production units.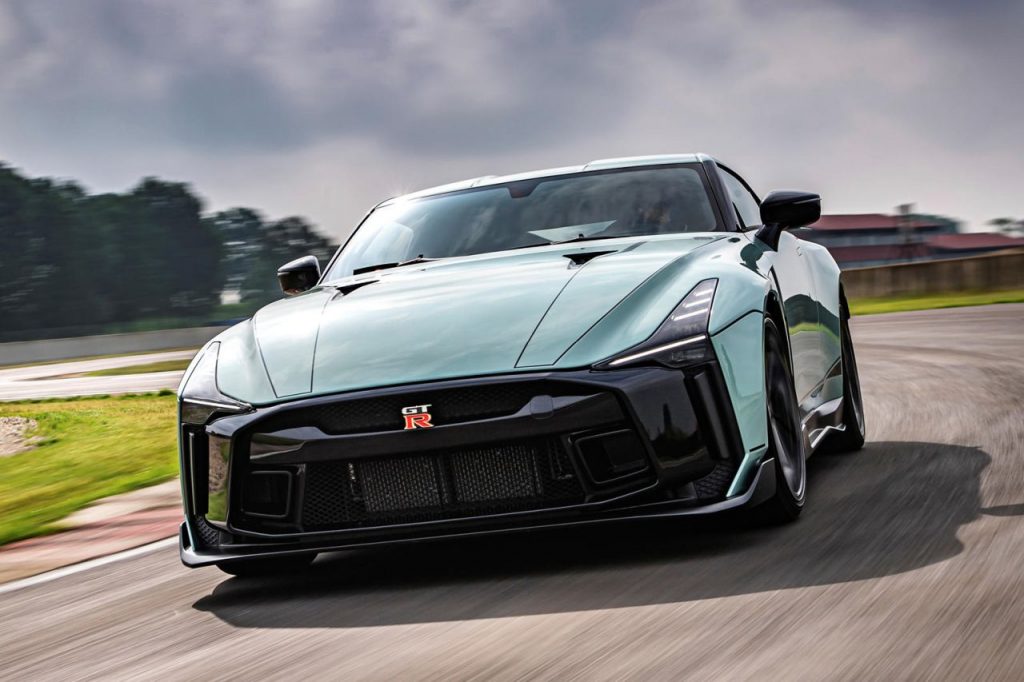 What immediately strikes you about this car is its radical design language. The GT-R50 is based on the Nissan GT-R Nismo which is the company's flagship supercar. The manic car naturally has a manic price tag, 990,000 Euros to be precise. That Rs 8.23 crore in Indian money. The GT-R50 does not even look like the standard GT-R anymore. This car is longer, wider and also sits lower than the standard car. The roofline has further been lowered by 54mm. Italdesign has then exaggerated and aerodynamically improved some of GT-R's key design elements.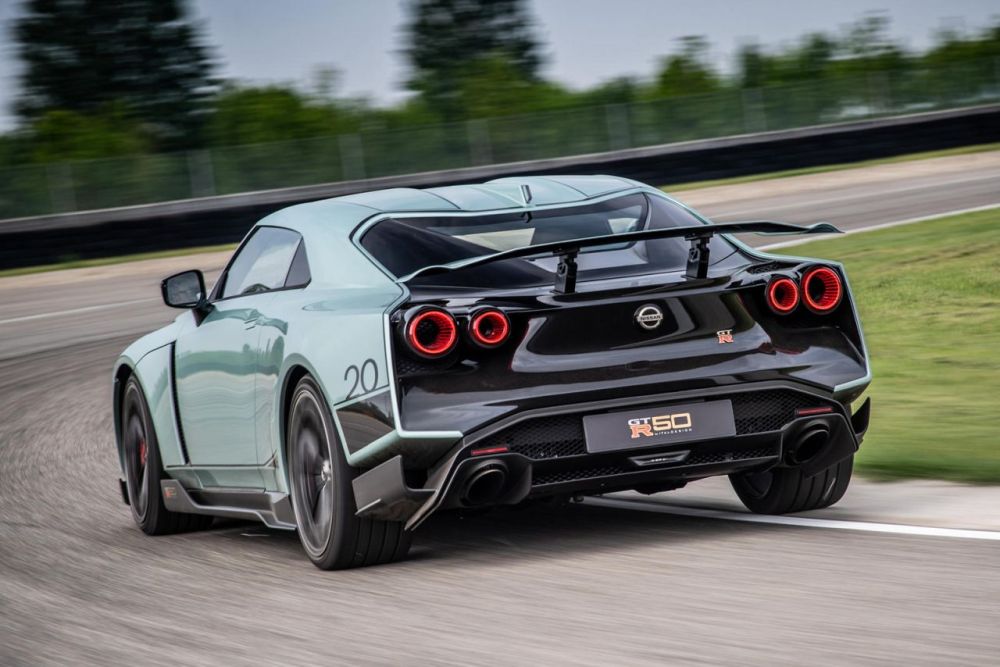 The front fascia has completely been changed and the huge gaping grille now takes up the entire space on the front bumper. The headlamps are just very slim bands of LED lights and there's another vertically placed lighting element on the bumper. The side profile is fairly clean but gets additional side skirts and the bespoke wheels look absolutely stunning. The rear end has also been completely redesigned. Its much more sculpted with curves and the tail lamps jut out of the body work for a very cool look. There's also a massive rear wing that absent from the standard car and a large diffuser rounds off the look at the rear. It just looks aggressive but beautifully so.
Also Read : This Modified Skoda Superb Has More Than 500hp and Goes from 0-100kph in 3.3 seconds!
Powering the Nissan GT-R50 is an updated version of the GT-R Nismo's 3.8-liter V6 engine. It has been tuned to produce 720hp and 780Nm of torque in this case. The standard GT-R Nismo produces 600hp and 652Nm of torque. Other performance upgrades includes race-spec turbochargers and a larger intercooler. Meanwhile, the crankshaft, pistons, conrods, bearings and exhaust system, have all been re-engineered to cope with the extra performance of the engine. The GT-R50 will be available in a range of liveries that have been inspired by several iconic cars from the GT-R range. Each of the 50 examples could possibly be completely unique thus.
Also Read : Porsche Reveals a Stunning Beauty in the New 992 Generation 911 Targa
The Nissan GT-R50 was originally meant to be showcased the Geneva Motor Show this year. However, with the event being discontinued, Italdesign has now showcased the GT-R50 at the Tazio Nuvolari Circuit in Italy for the first time. This is where the company conducts dynamic tests necessary for vehicle type approval. Italdesign CEO Jörg Astalosch said: "This is a very special day after extremely difficult weeks for everyone. After we had to renounce the world premiere at the Geneva motor show, and after the partial stop of our production activities due to COVID-19, in early May we returned 100 percent operative and can confirm the delivery of the first cars between the end of this year and early 2021, as planned."