We caught up with Puneet Anand, Assistant Vice President and Group Head, Hyundai Motor India at the felicitation ceremony for 25 grantees of 'Art for Hope'
Hyundai Motor India Foundation (HMIF) recently felicitated 25 grantees of 'Art for Hope' at Bikaner House, New Delhi. Post felicitation ceremony, we caught up with Mr. Puneet Anand, Asst. Vice President, Corporate Affairs, Hyundai Motor India Ltd. to try and have a deeper understanding of 'Art for Hope' and other initiatives rolled out by the philanthropic arm of Hyundai Motor India Ltd.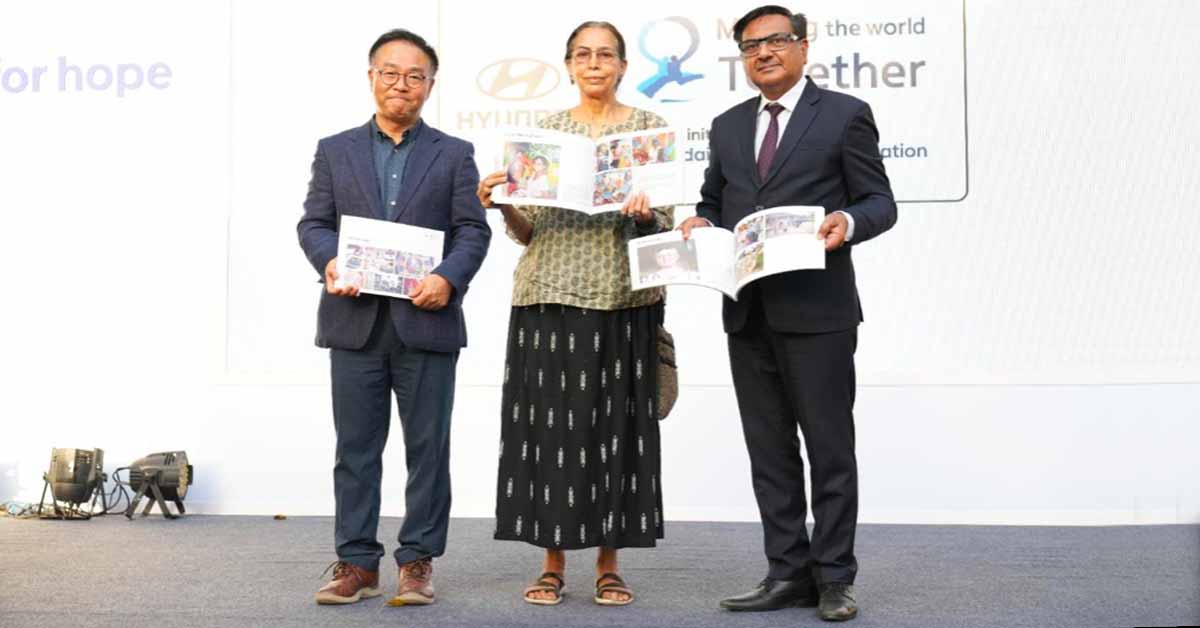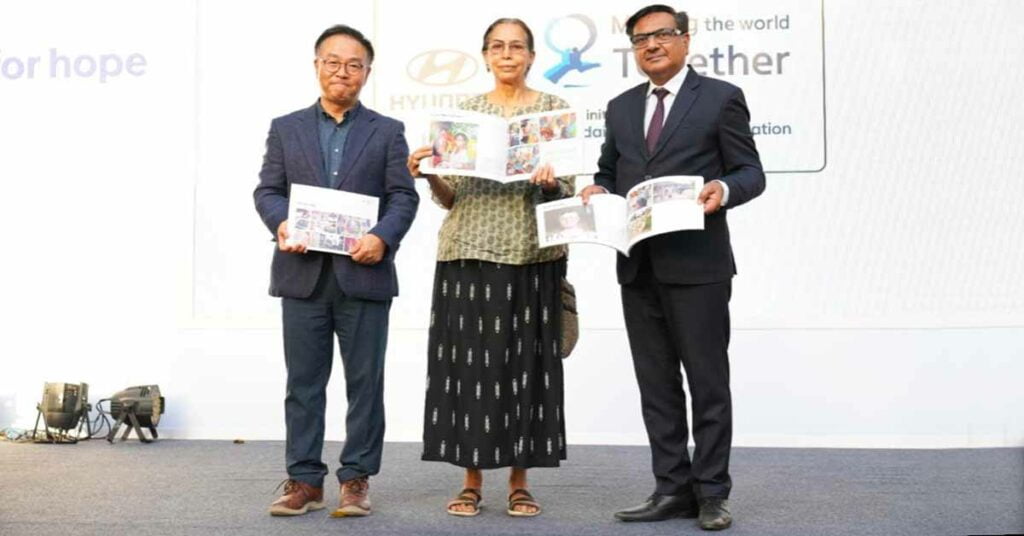 What was the thought process behind choosing the theme of 'Hope, Solidarity and Gratitude' for the latest initiative from HMIF?
I'll just take you two years back when the pandemic hit the world and it took people by surprise. The people who were actually from the marginal society, people who were daily workers, were really hit very hard. They did not have any means of livelihood, they did not have money to feed their families. Hyundai always supported the people by providing them free medicines, oxygen masks, sanitizers medical equipment, so on and so forth but we realized that there is still one section of the society which has not been taken care of and those were the artists who were unable to get a platform to create masterpieces.
All the galleries were closed and they were really struggling to feed their families, especially, if we look at the artists from smaller towns or the ones who simply did not have a digital means of showcasing their skills. So, we then conceptualized this idea of art for hope, and hope, as you know, is for those who are brilliant in their area but do not have means to showcase their expertise. So, we then took three brilliant jury members on our platform – Dr. Rathi Jafer, Director of Inko Centre (Chennai), Mr. Riyas Komu, a critically acclaimed Multimedia Artist and Ms. Priya Pall, a popular museum and arts consultant, former Curatorial Director of Bikaner House, Delhi, and a consultant to various popular museums across the country.
How many entries did you get for participation and on what basis were the 25 finalists selected?
We are very happy to say that 163 applications were received from across the country, and finally, out of that, with the support of these jury members, we were able to shortlist 25 of the entries from 17 states under five different art genres. These artists have come from different places like Kerala, Gujarat, Punjab, Maharashtra and Rajasthan and we've also get a brilliant audience here at Bikaner House, Delhi. This exhibition will be shown from 11th March to 14 March and people will come see the artwork. Ultimately, I'm sure it will also transcend into orders for these artists and bring good value and business opportunities to them
Hyundai is probably the only car manufacturer who has chosen to involve art in its non automotive form. How does this exactly fit into the grand scheme of things?
If you see, we are people from the manufacturing industry; we manufacture parts but when we look at the key buying factors of a car buyer, the first factor is design and design in itself speaks a lot about the product. When we go a little beyond this, we look at the macro level and this design is nothing but a culmination of art. So, this was realized by our parent organization way back somewhere in 2014-15, and that's why if you see in various parts of the world, we have started developing a relationship with art because this also gives us a very good insight into what consumers want, what kind of designs they like and what kind of colors are liked by them. And this also helps us to invest in our future designs. A car is basically a flowing sense of music, it's basically a creation of a masterpiece and I'm sure somewhere down the line, all these initiatives will help us create a much better masterpiece than what we have been creating in the past.
So, that has been our theme. We would like to take this opportunity and initiative not only in India but in various parts of the world. This was the first time that we  have taken this initiative but looking at the kind of response which we have garnered, we'll want to have these exhibitions not only in Delhi but even in various parts of the country. This will help us create special platforms for our artists and for the people of this country.
Your Be The Better Guy initiative is undoubtedly the most successful initiative towards promoting road safety by any carmaker. Can comment a bit on its success this year?
This is the fifth year that we're running 'Be the Better Guy' initiative but as I said, there is always innovation in what we do. So, this time, we did a lot of on-ground activities. As a a part of this initiative, we started a campaign called 'Dhyan Do.' This is a campaign for drivers both from private as well as from the public transport because you can always train people to behave better but even their driving skills and their health is very important. So, this is another step towards road safety initiative wherein we are training 34,000 drivers. Close to 7,000 of drivers from Public sector like State Road Transport Department, Haryana Roadways as well as shared mobility services have already been covered. We have checked their eyesight, blood pressure, blood sugar, and have prescribed and provided them medicines where required. We're also educating them on good driving etiquettes, and this initiative will continue for the entire year in Delhi-NCR.
In another leg of our Be the Better Guy initiative, we are getting in touch with the youth of the country and telling them the importance of seatbelts, driving without the influence of alcohol and not over-speeding. We're also encouraging people to take a stand against underage driving. There will be another version of the Be the Better Guy initiative which will be started in the next financial year.
Hyundai went out all guns blazing with its CSR initiatives in the last two years but as the pandemic is probably behind us, do you plan to bring down your budget for the CSR activities and what's the way forward for this year?
So I would say that CSR and budgets are totally not related. CSR will always grow because society will always keep on growing. So, our budgets for CSR will always keep on increasing. You would have seen that in the year 2020, when the pandemic struck, we had invested close to Rs 40 to 45 crore. In 2021, when the 2nd and 3rd wave came, we had spent equal amount of money not only on the COVID-relief-related activities but we even did a lot of things, like working towards skill upgradation of the people, Be the Better guy initiative, Dhyan Do initiative and now, of late, environmental things like waste management, pond rejuvenation and greenbelt maintenance. All these are a part of our CSR initiatives and this will keep on increasing. We have already undertaken a lot of development of schools because for two years, the schools did not open and kids are not in the habit of going to schools anymore. So, we have taken an initiative covering 1250 schools under a project called 'Back to School.' Through this, children will be motivated to start attending offline classes at schools.
Finally, would you like to tell me what we can expect from Hyundai when it comes to new model launches this year? 
Well, a new SUV will be launched this year and as we announced last year, we are already working on six electric cars that will be launched by 2028. So, definitely, there is some excitement in that area. Also, it has always been Hyundai's initiative to launch 2 to 3 models every year. So, this is just the beginning of this year and you will come to know of a new product, new variants and also new powertrains options this year.
Join us for FREE NEWS Updates on our Whatsapp Community or our official telegram channel.