Rishabh Pant bought the Mercedes GLC in May 2017
His car hit a divider on Delhi-Dehradun highway and caught fire
Indian cricketer Rishabh Pant has met with an accident in his Mercedes GLC. The mishap took place on the Narsan border of Roorkee. As per the reports, Pant received first-aid at Saksham Hospital, Roorkee. Later, though, he was shifted to the Max Hospital in Dehradun.
You may also like: NCP Leader Dhananjay Munde Involved in a Crash in his BMW X7
You may also like: Indian Cricketer Shikhar Dhawan Seen in his Rs 2.23 Crore BMW M8 Coupe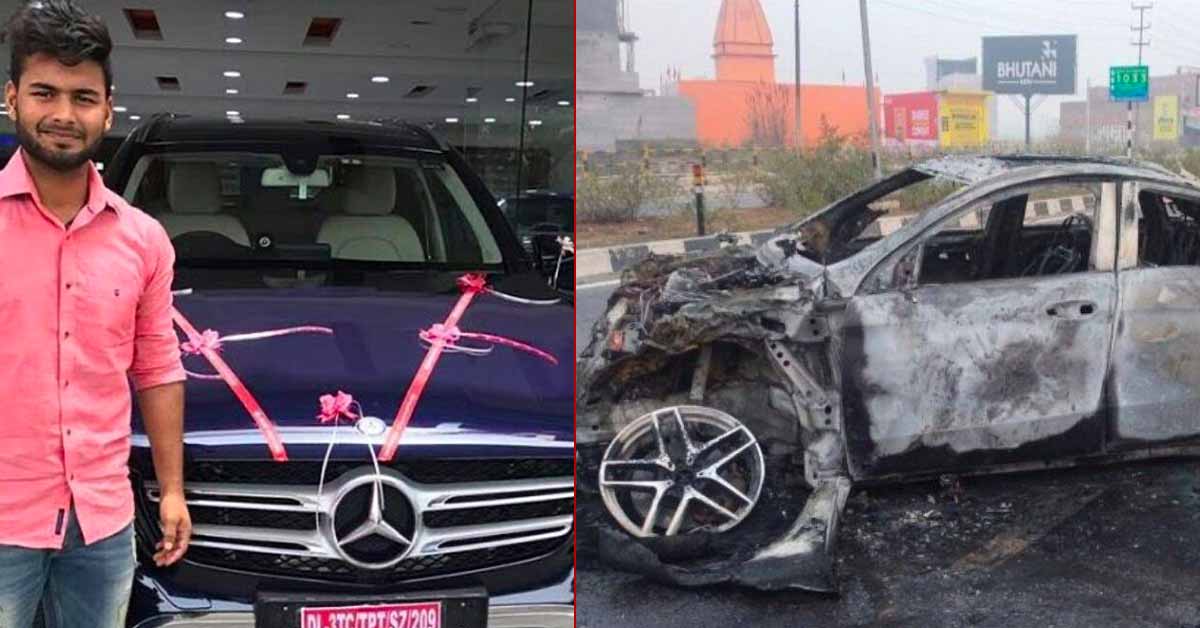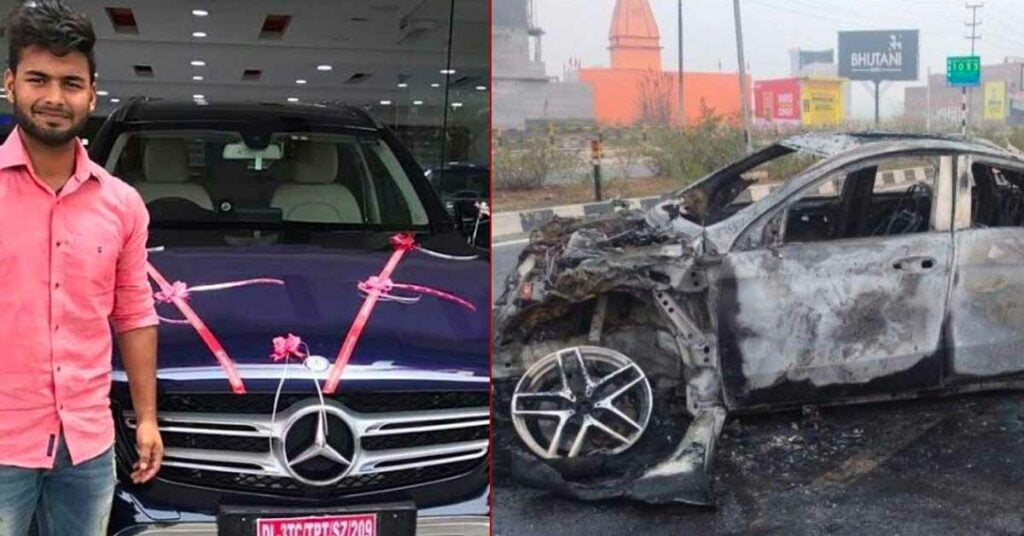 You may also like: Indian Cricket Team Captain Rohit Sharma Seen with his Rs 3.5 Cr Lamborghini Urus
You may also like: Speeding Maruti Baleno Hits 20-Year-Old Woman, Drags Her For 4 km
Mercedes GLC of Rishabh Pant Hits Divider and Catches Fire
As per the reports, Rishabh Pant was driving his Mercedes GLC when it collided with a divider and caught fire. The news of his accident first came to light when his IPL franchise, Delhi Capitals, Tweeted – "Rishabh Pant met with an accident between Manglaur and Narsan in Haridwar district. He has now been shifted to a hospital in Dehradun after receiving primary treatment in a hospital in Roorkee." It's being said that Pant had to break his car's windscreen to get out of the vehicle. Also, going by some images, it looks like the cricketer has sustained injury on his head and legs.
It's also reported that he has received burn injuries on the back. Rishabh played an important role in India securing a win against Bangladesh in the recent two-Test series. He was not a par of the upcoming series against Sri Lanka as he had to participate in a strength and conditioning programme by NCA. This was supposed to help him prepare for the Border Gavaskar Trophy in February. Reacting to the news, former cricketer VVS Laxman tweeted- "Praying for Rishabh Pant. Thankfully he is out of danger."
You may also like: Car Collection of India and Pakistan Cricketers – Who Has Better Cars?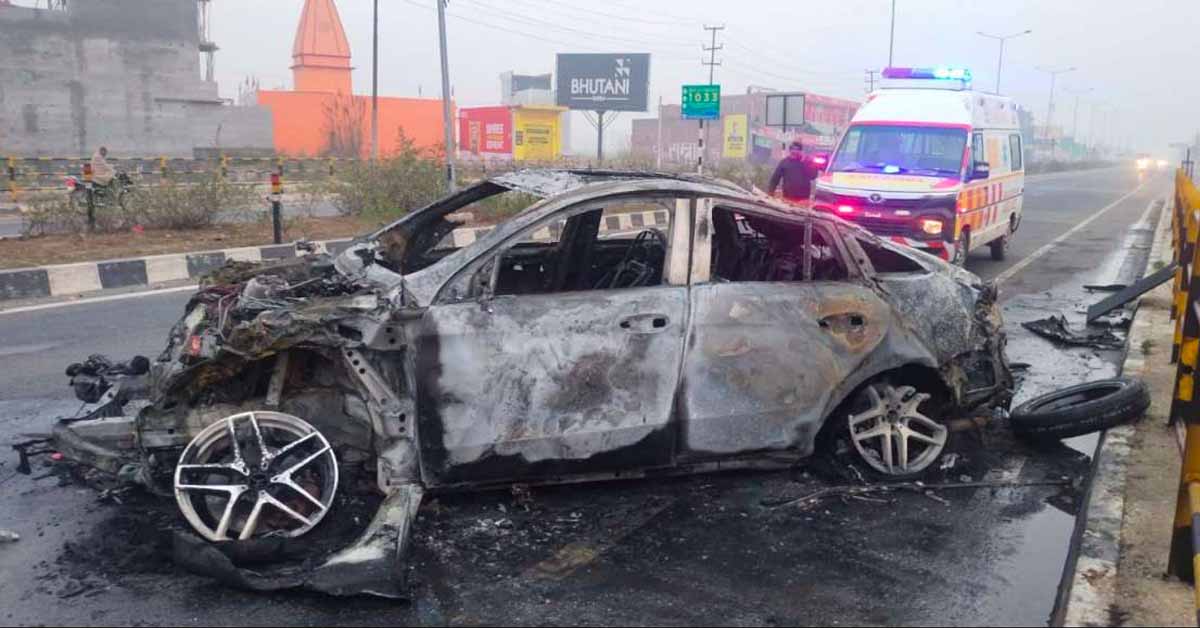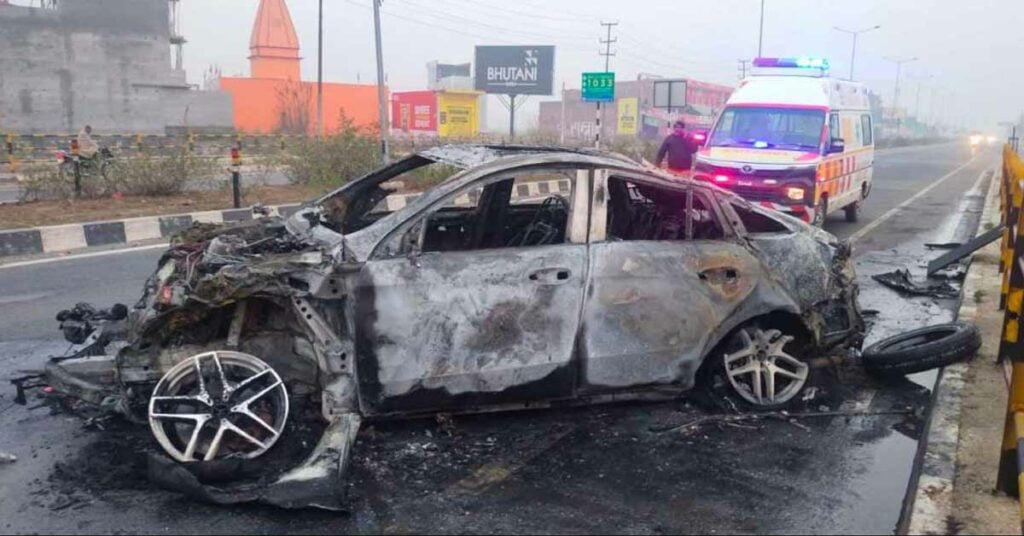 You may also like: New Cars of Indian Cricketers- Raina's Thar to Shaw's BMW
Luxury SUV Purchased in 2017
Rishabh Pant was returning to Delhi from his hometown when the accident took place. The luxury SUV of the cricketer was reportedly travelling at a high speed at the time of the collision. The cricketer had purchased the SUV back in 2017 when he was only 19 years old. His car features a 2.0-litre turbocharged petrol engine that outputs 241 bhp of maximum power and 37 Nm of peak torque. The SUV even comes with a handful of safety features.