India is called the land of jugaad and for excellent reasons, as demonstrated in this latest case.
In a pretty weird occurrence, a roadside barber was seen preparing the seat for his customers using his moped. This showcases the zenith of innovation with limited means. In fact, the concept of the Indian jugaad has become quite popular across the world. It represents the method of doing any job at all costs by creating unorthodox and out-of-the-box solutions. Oftentimes, these are cheaper ways to accomplish a complicated task. Here is a prime example of this.
You may also like: Newly Wed Gifts Kia Carnival to Father-in-Law, Happiness Galore
Roadside Barber Makes Seat From Moped
This post has been going viral on the internet. It showcases a barber on the side of the road. Now, that is quite common in our country. People are willing to toil hard and use the resources they have at their disposal. Hence, people with skills set up roadside shops/tents to cut people's hair at low prices. The image also shows one such man with a torn-up tent that he uses as a roof to protect his customers from sun and rain.
You may also like: First-Ever Crash of Toyota Innova Hycross Reported in Indonesia
However, the most incredible aspect of this configuration is that he has parked what looks like his bike or moped at his shop. He has made a comfortable seating out of it with a backrest. The customer is seen in a relaxed and comfortable posture on the bike as he shaves his facial hair. Admittedly, this ingenious idea makes him utilize the resources at his disposal to create something unique and practical.
You may also like: Truck T-Bones MLA's Tata Harrier, Politician Escapes Unhurt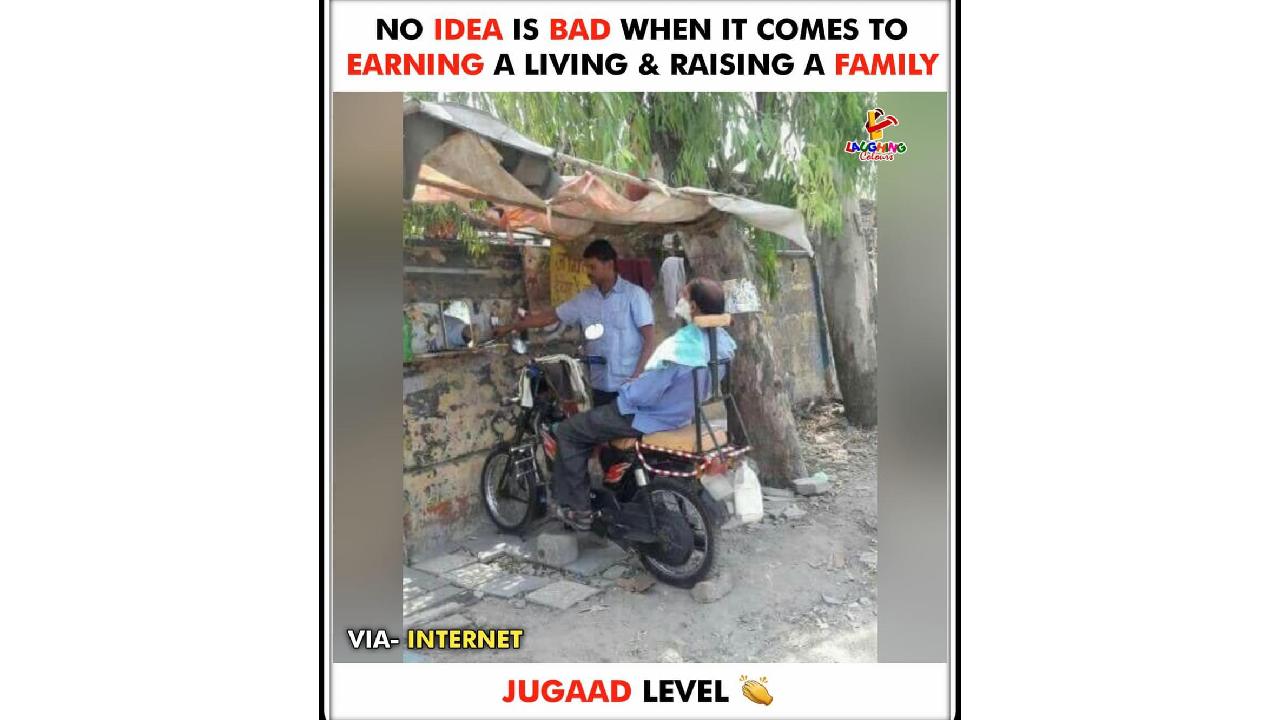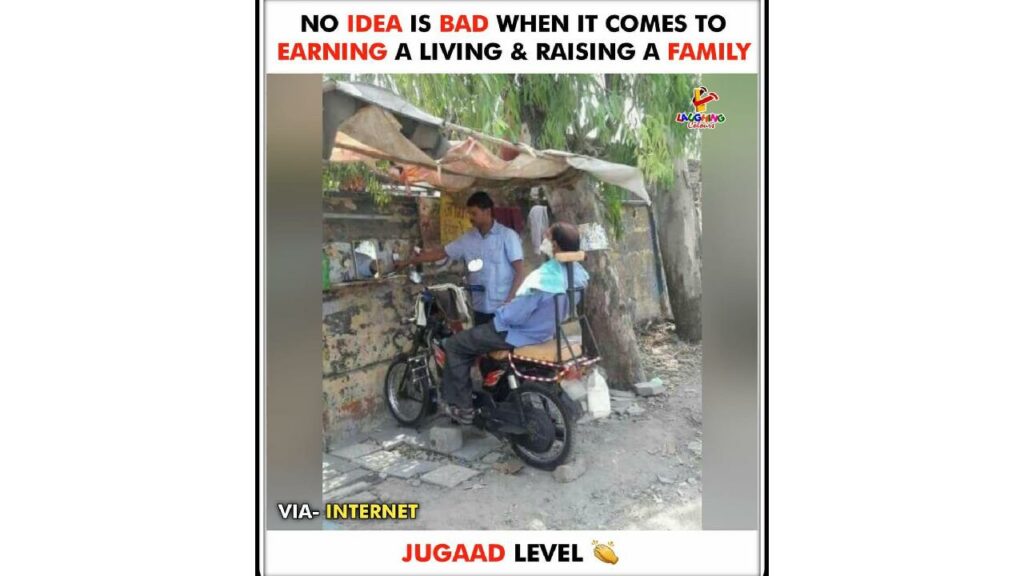 You may also like: 2023 Tata Nexon Dark Edition Facelift – What It'll Look Like
This spirit of making things work with limited means sets some people apart from the ones who just sit and complain. There is much to learn from inspirational people who stay motivated despite their social and financial circumstances. This also shows the creativity of Indians in general. We hope this post will serve as your daily dose of motivation to make you realize that you can achieve your dreams too.
Join us for FREE NEWS Updates on our Whatsapp Community or our official telegram channel.