Last year, Royal Enfield confirmed that they are developing an electric bike. Royal Enfield Electric bike. Sounds a bit weird. Owing to the growing EV concept cars and bikes, this might also come. The EB is expected to launch in 2020. Here, we present 5 facts that you should know about this upcoming Electric cruiser. 
Electric bikes are still not popular in India. There are hardly a few electric bikes here. Our market has still not adapted to the concept of Electric Scooters. Amongst this, the Royal Enfield Electric Bike might launch in 2020. The main worry is if it will lose its traditional 'Dug-dug-dug-dug'? Most of the electric vehicles are slated to launch around 2020-21 and that's when this electric cruiser might come. The riding range expected is 150 kms on a full charge. Expect it to cost anywhere between Rs 4 Lakhs to Rs 5 Lakhs. In this article, we list you the 5 things that you should know about this upcoming cruiser. Read ahead to know more details.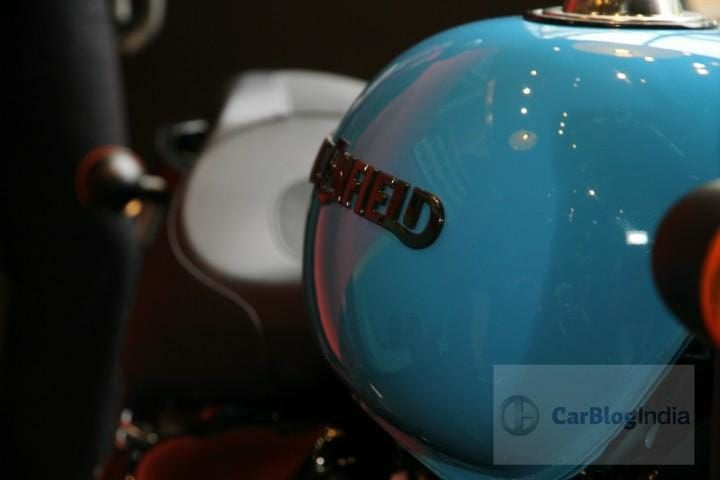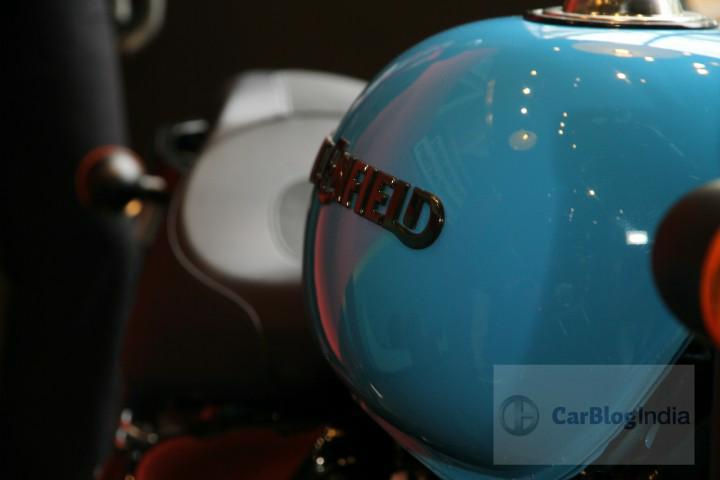 At the international unveiling of the 650 twins, Royal Enfield, CEO, Sidhhartha Lal stated that the company would not shy away from electric bikes but will only invest when the time is right. In an interview at the X-twins launch, company president, Rudratej Singh a.k.a. Rudy quoted, " Royal Enfield has several projects in the pipeline and electric platform is one of them. We are in an investment phase of the project where we have a team that is working on different ideas and concepts with a long-term focus. We will disclose our plans at an appropriate time." The upcoming Electric Bike will be based on an entirely new platform. Here are five facts you must know about the upcoming electric bike.
Royal Enfield Electric Bike – Launch Date
The upcoming Royal Enfield Electric Bike will feature a battery pack in the space acquired by the engine right now. The concept is expected to showcase at the 2020 Auto Expo. The production variant will sometime post 2020.
Also Read: Royal Enfield Thunderbird 350X vs Mahindra Mojo UT 300 – Comparison
2. Royal Enfield Electric Bike – Price in India
Considering the inflation rate and the stringent government norms coming in, a Himalayan in 2021 will cost over to INR 2.5 lakh. The Indian government also is not going to incentivise electric vehicles till 2030. We expect the upcoming Royal Enfield Electric Bike to cost upwards of INR 4 lakh.
3. Royal Enfield Electric Bike – An Electric Cruiser?
Royal Enfield's brand image comes from cruisers. The Bullet and the Thunderbird are still the highest selling models of the brand. Right now, the only electric bike to feature a decent range is the Emflux One with 200km on a single charge. They use a Lithium-ion battery pack, an aerodynamic body, lightweight materials and an intelligent power management system. Can Royal Enfield develop something to beat this?
Also Read: Royal Enfield Thunderbird 650 Rendered – Price, Features, Launch Date
4. Royal Enfield Electric Bike – Drivetrain Specifications
The new Royal Enfield Electric Bike might take some inputs from the Harley Davidson Livewire. The Livewire concept was showcased at EICMA a couple of years ago. Harley claims that it will go into production by the end of 2019. In terms of range, the Harley electric bike too can afford to travel for 88km in economy mode. If Royal Enfield tries really hard and stretches the range to even 250 km, it would rule the segment, but considering how price conscious the automaker is, a more realistic figure of 150km should do.
Certain automakers place the motor inside the rear wheel hub, this decreases the amount of moving parts while enhancing reliability. We believe Royal Enfield is going to place the motor alongside the battery sending power via a chain type final drive. This type is cheaper to build, easier to maintain but more susceptible to a breakdown.
5. Royal Enfield Electric Bike – Which Type Of Bike?
The news about the upcoming Royal Enfield Electric Bike revolves around the development of the platform. This means that Royal Enfield will actually launch multiple bikes using the same platform. Remember KTM, how the Duke and RC share the same platform yet are worlds apart. Royal Enfield could bring in twins much the 650 ones. More details will be available about this as we near the launch.
Stay tuned for more info on upcoming Royal Enfield Bikes.
Readers Rating

Rated 4 stars




4

/ 5 (

Reviewers

)

Excellent
---
More Related News