This Yamaha R15 V3 in India managed to reach a top speed of 158 km/hr without any modifications made. Is this possible?
Yamaha is known for making the sportiest motorcycles of the lot, over the world. India's one of the most loved and affordable sportsbike comes from Yamaha itself, the R15 V3. Despite having a small 150cc engine, its exciting and adrenaline-pumping riding experience has fans right from teens to office-going buyers.
For those who are looking out to buy the Yamaha R15 V3, here's something that will help you. A Youtuber, atop his R15, has managed to touch a top speed of 158 km/hr. For a 150cc bike, reaching that speed is even possible? Even we were shocked seeing this speed, because even in our speed tests, we were able to achieve a maximum of 137 km/hr.
Also Read: Speculations About Yamaha Launching the XSR155 in India Are Still On!
The rider has explained the complete experience in detailed. He has also cleared that there are no engine or gearbox modifications done onboard. He has pulled the bike upto 11000 RPM on each gear. On the third gear, the rider was already touching 100 km/hr. On 5th gear, he touched 140 km/hr and finally, 158 km/hr!
This Yamaha R15 V3 is filled with Speed 97 petrol which is premium and more refined. That would have helped to a small extent. The front tyre pressure was kept at 28 psi and 34 psi for the rear tyre. The total weight of the rider with the riding gear came up to 88.5 kilograms.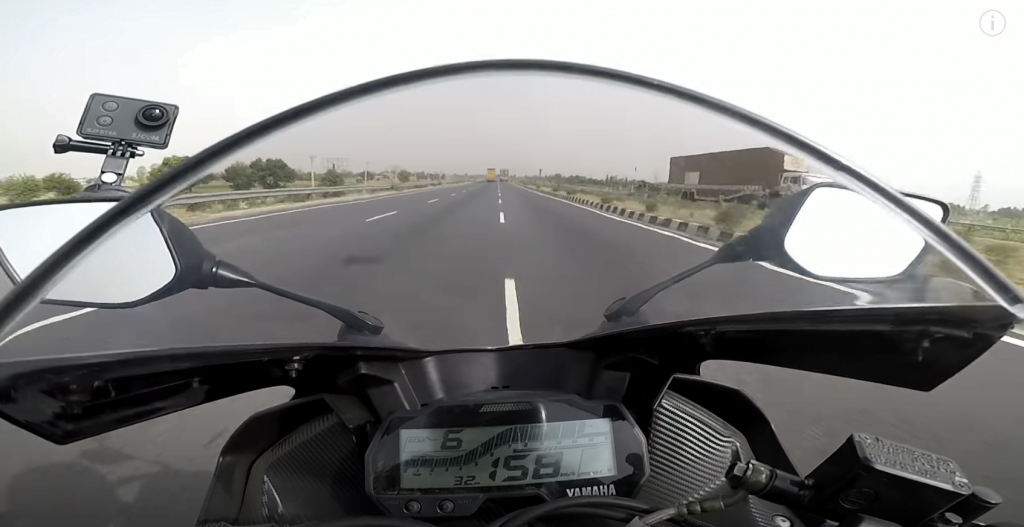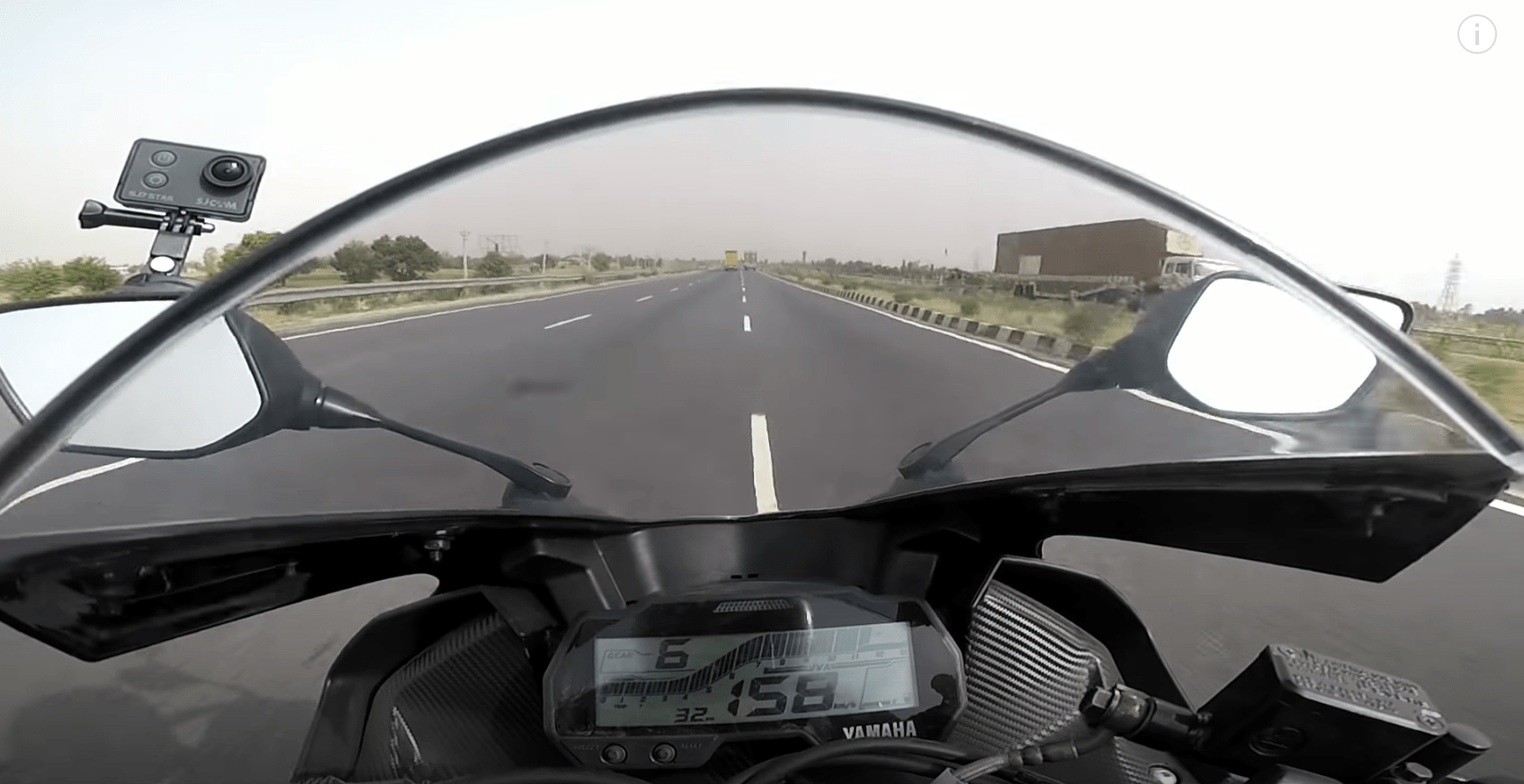 R15 V3's 155cc engine is a liquid-cooled single-cylinder unit with VVA technology. The engine, in its BS6 compliance, produces 18.6 PS and 14.8 Nm of peak torque, paired with a 6-speed manual gearbox. In the BS4 era, the bike was capable of producing 19.3 PS with the same torque, seeing a small 0.7 PS decline.
Also Read: This Yamaha R1 Owner Was Caught For Speeding At Nearly 300 Km/hr In Bangalore!
The bike gets disc brakes at both the ends with dual-channel ABS as standard fitment. It comes in two colour options, Blue and Red going for Rs 1.46 Lakhs and the Darknight edition priced at Rs 1.47 Lakhs (ex-showroom). Its naked sibling, MT-15 also gets the same engine with the same power figures, but is comparatively slower and gets a single-channel ABS.