The mighty Land Rover Discovery got stuck in a muddy slush when it had to take help from an old Mahindra Thar to come out. Check out the video ahead!
Mahindra Thar has always been one of the best and most affordable machines for off-roading. The older versions of it including the Classic, C3JB and such were also very capable of off-roading. Next month, we will see the launch of new generation Thar that might actually be one of the best cars that we have seen in 2020.
Here, you can see, it is off-road day and many SUVs have come along for that. There's a couple of Thar, a Classic, a couple of Maruti Gypsy and even a C3JB. Among all these budget off-roaders, we also have a Toyota Fortuner and the costliest Land Rover Discovery. So, there are cars right from as low as 5 Lakhs up to Rs 80 Lakhs.
Also Read: Mahindra Thar vs Jeep Wrangler – Off-Road Specs Comapared!
As you can see, all the cars are going through some off-roading trails that do not seem that difficult. Towards the end, they all reach a spot where there is muddy slush with bumper level of water. While most of them easily cross this hurdle, the Discovery gets stuck towards the end.
After a couple of tries and even after taking it back, the Discovery cannot move ahead. Then enters the Mahindra Thar which easily crosses the slush. With the help of a rope, the Thar pulls out the Discovery quickly. Once again, we can see the might of the Thar and how fit it is for the off-roading scenario.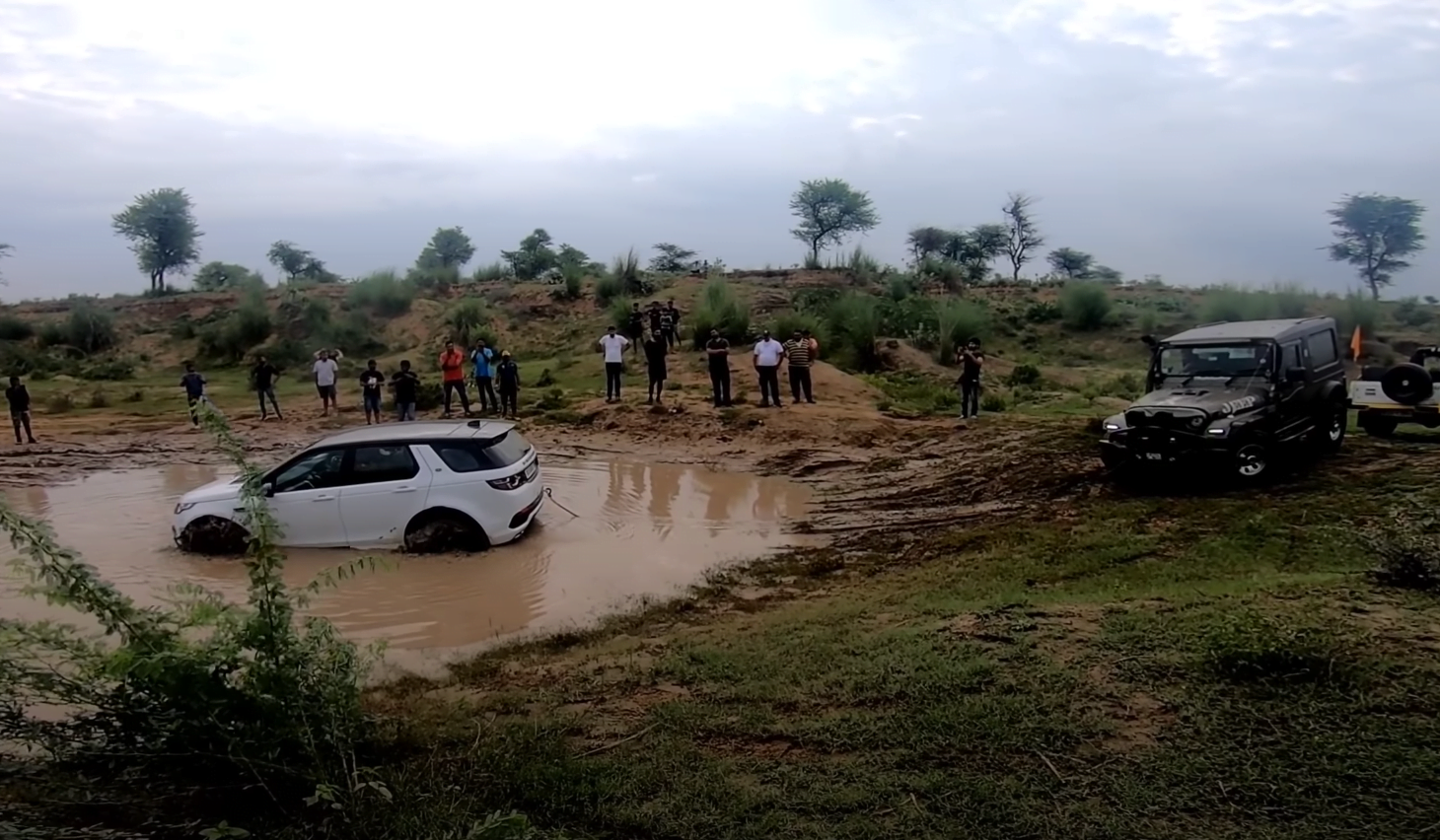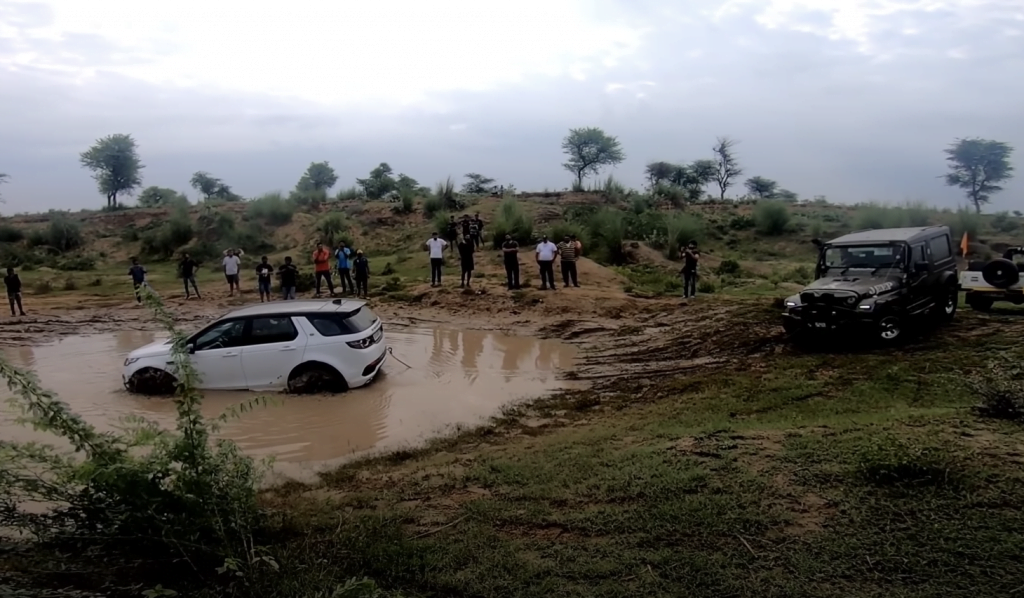 The upcoming new generation Thar gets a complete makeover even in terms of its shape. It is slightly bigger and more off-roading focused. It gets electronic brake locking differential, 4X4 with low range transfer gearbox as standard fitment and better departure/approach angles.
Also Read: Check Out The New Mahindra Thar Doing Some Serious Off-Roading!
The new Thar gets a 2.2 Litre turbo diesel engine and a 2.0 Litre petrol engine, both paired with a 6-speed MT and a 6-speed torque converter. It comes in two trims – LX and AX – the former being lifestyle and comfort focused while the AX being off-road focused. The prices will be announced on 2nd October, but we expect it to cost you between Rs 10 to Rs 15 Lakhs.
Join us for FREE NEWS Updates on our Whatsapp Community or our official telegram channel.