Hero Moto Corp recently unveiled a Special Edition Splendor Pro with a motive to celebrate 20th anniversary of Splendor bike in Indian Automobile market. A bit modified variant of the best-trading Splendor bike was launched in 2010 as Splendor Pro. The special edition bikes are available in a distinct golden tone and there have been no other special changes in this bike else than the 20 years edition badge.
This new Splendor Pro will be available in four trims and will feature electric start function. Another added feature in this two wheeler will be alloy wheels. Also, Hero Moto Corp has also introduced a special five years warranty plan, this plan is the first of its kind that has been introduced by any two wheeler maker. The warranty is being offered over all Hero Moto Corp bikes and is applied on vehicles that have been purchased after 13th April, 2013.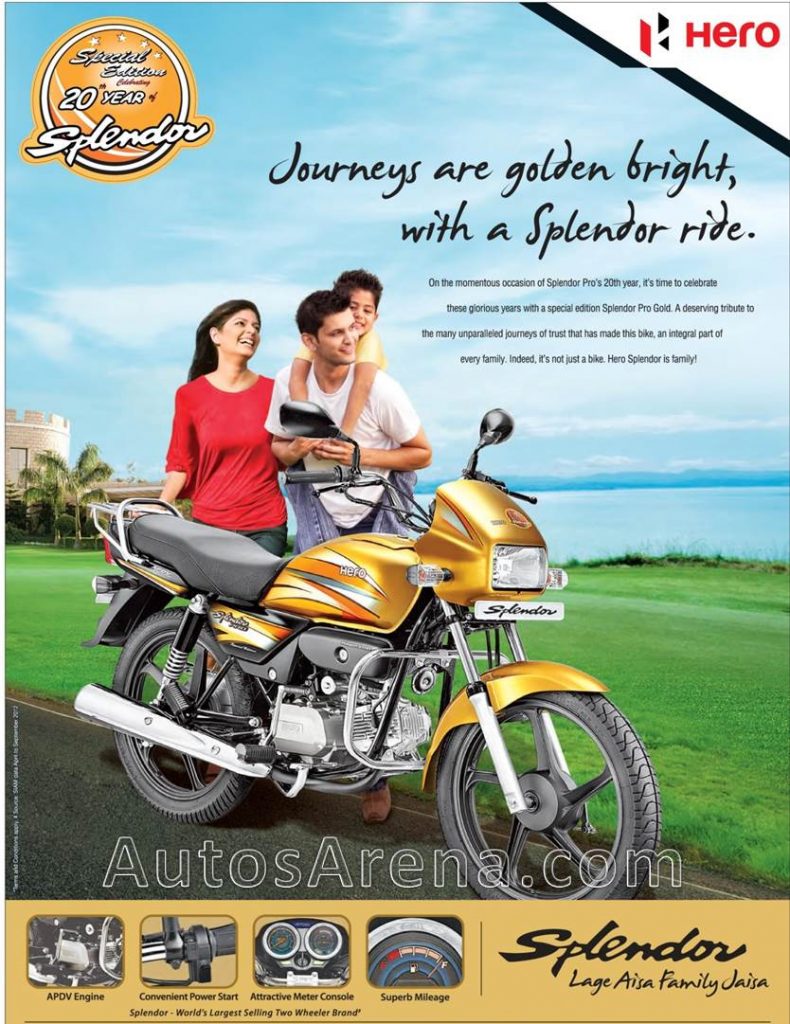 The warranty plan is valid on first 70, 000 Kms or first five years of the bike or scooter whichever has been purchased earlier by the customer. Also, one of the other prime reasons for celebration is that Hero Moto Corp became the biggest two wheeler maker around the globe for 12th consecutive year.
via- Autos Arena
More Related News