M&M could launch the Ssangyong Korando to rival the likes of Renault Duster
There's no denying that UV major Mahindra and Mahindra (M&M) have been subjected to some heat from new entrants such as the Renault Duster and the Ford EcoSport. In last two years, both the aforementioned compact SUVs have dominated the small SUV segment and such has been the sales performance of these two models that M&M's hold on the SUV market has slipped from 55% to a considerably lesser 40%! Now, Mahindra plans to reclaim some of the lost ground by coming up with vehicles like the next generation Bolero and the S101 compact SUV. Mahindra is also looking at the Ssangyong stable for consolidating its position in the market. It is being expected that the Ssangyong Korando will be brought to India, all in an attempt to get the better of the Renault Duster. While the details of the Ssangyong Koreando India launch haven't yet been finalized, there are good chances that the manufacturer will come up with a highly localized Korando for the fast heating up SUV market.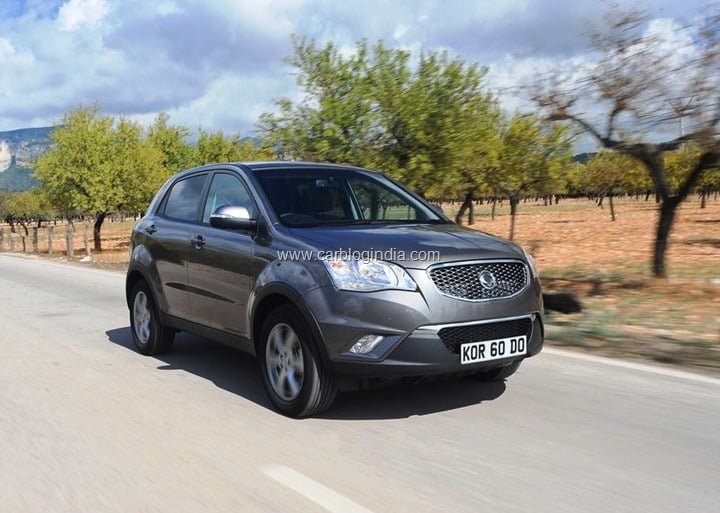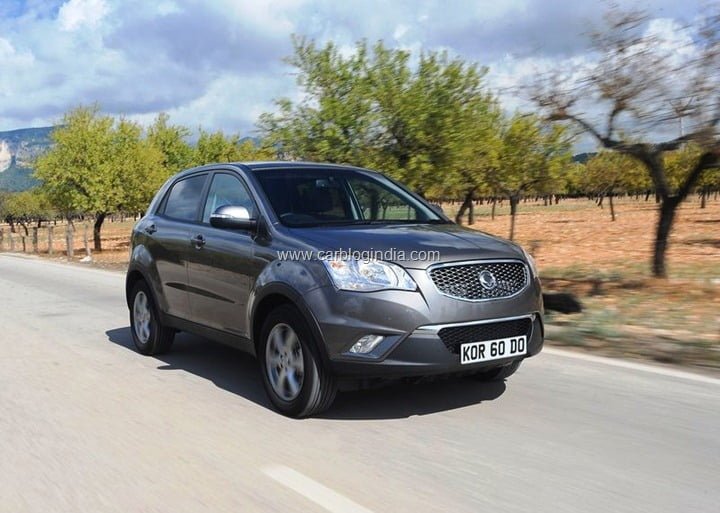 [box type="shadow" ]Also See – Mahindra S101 Compact SUV[/box]
It maybe noted that this isn't for the first time that the Korando is being considered for India. Car Blog India came up with exclusive pics of a Korando SUV testing on Indian soil. However, back then, Ssangyong Korando India launch plans were quashed due to low feasibility. It is worth a mention here that the Korando, at 4.4 metres in length, is considerably bigger than the Duster. In international markets, the Korando has been on sale with a 2.0-litre petrol engine and a 2.0-litre turbocharged oil burner. These engines produce 149 PS and 175 PS respectively, which is again more than what the engines for Duster are capable of churning out. Even the low-end variants of the Korando end up being more powerful than the XUV500, which means that bringing them here might cannibalize the sales of the highly successful XUV500. Also, at 32,990$ (approx INR 16 Lacs) in Australia, the Korando is an expensive proposition. However, rumours abound that the Korando, if and when it goes on sale in India, will be available with smaller engines to keep the costs under check. Also, heavy localization would help M&M to price this Korean SUV sensibly.
[box type="shadow" ]Also See- Upcoming 2015 model Mahindra XUV500 [/box]
Ssangyong Korando Spy Pics
Like us on Facebook or follow us on Twitter for a quick access to latest car and bike news/reviews
[box type="shadow" ]Also See – New Model Mahindra Bolero U301[/box]
As must be evident to you, details on the Ssangyong Korando SUV India launch are sketchy, but you may safely stay tuned to Car Blog India for more information on this subject.