Hindustan Motors is a home grown auto maker who has given the Iconic Ambassador to India. In today's era this car is nowhere and became a vintage icon for country. Ambassador used to be the best car of its times. As per aired news we came to know that Hindustan motors will do a comeback in the near years. It is also predicted that company is working on compact car which will be created on the base of Ambassador's platform. Hindustan motors were the India's first automobile domestic manufacturer. Presently company is going through very bad phase. If we see today every car maker is selling his brands in huge numbers, but then Hindustan motors is not in a same condition.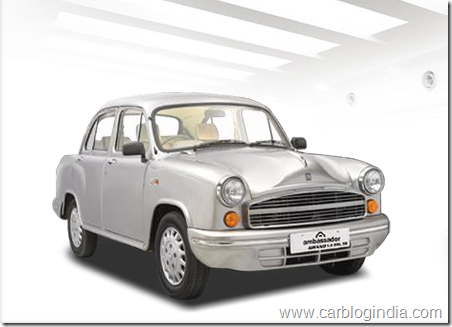 The company has been pushed behind by the competition and is unable to cope up with present competition. But now time is slightly changing for the icon and he dreams big this time. In the middle of this bad market phase company is game for getting the lost glory back and re write the history again. The ambassador is based on a British car named as Morris Oxford. Hindustan motors are based out in Kolkata and it was the biggest player in India before Maruti Suzuki India.
On the contrary we would like to interest our consumers that to get a hike in sales figures of the past icon company is planning a launch. The launch is all about a smaller version of the Ambassador. It is not sure yet that what would be the name of the car. The launch is planned predictably in the month of December 2013. The idea to launch a smaller version of the car is because company wants to make out most benefit from the lower excise duty. The company is also planning to stand the car in such a segment where the vehicle can do better for the company. As per our sources we have the information that its archetype is ready to hit the market. The archetype will be going to use Ambassador's platform. The upcoming model may not have the boot but will be going to have identical size to Ambassador.
As per an official statement might be possible the upcoming car will get ready soon and hit the market in the month of March year 2014. The pricing of the car predictably quoted at around Rs 4 lakhs for consumers.