While Travis Kelce is known for his prowess on the football field as a Kansas City Chiefs tight end, Taylor Swift's name resonates worldwide as a music sensation. Beyond their respective domains, both possess a handful of powerful cars. This blog delves into the garage of these two remarkable individuals, offering an insider's look at their supercars. From sleek Italian masterpieces to handsome Brits. each vehicle in their collection reflects the personalities and the opulent lifestyles of these two celebrs. Buckle up as we take you through the Supercar Collection of Travis Kelce and Taylor Swift –
Supercars of Travis Kelce and Taylor Swift
Ferrari 458 Italia
Porsche 911 Turbo
Audi R8
Aston Martin Vantage
Travis Kelce
Kelce's passion for speed and luxury extends to his small but impressive collection of cars. In fact, his rich garage even stands as a testament to his success. With an estimated net worth of around $20 million, he's not just a master of the game but also a connoisseur of high-performance automobiles. Out of the two high-performance beasts he owns, the Aston Martin Vantage takes the prime spot. Aston Martin cars are globally renowned due to their prominent role in the James Bond film series. Although the brand has a rich history predating its cinematic fame, it truly became an icon of aspiration after featuring in those blockbuster movies. Beyond the Vantage's striking facade lies a formidable powertrain, boasting a V8 or V12 engine that produces over 500 hp. These vehicles prioritise the comfort and opulence for their occupants as much as they have a high focus on performance.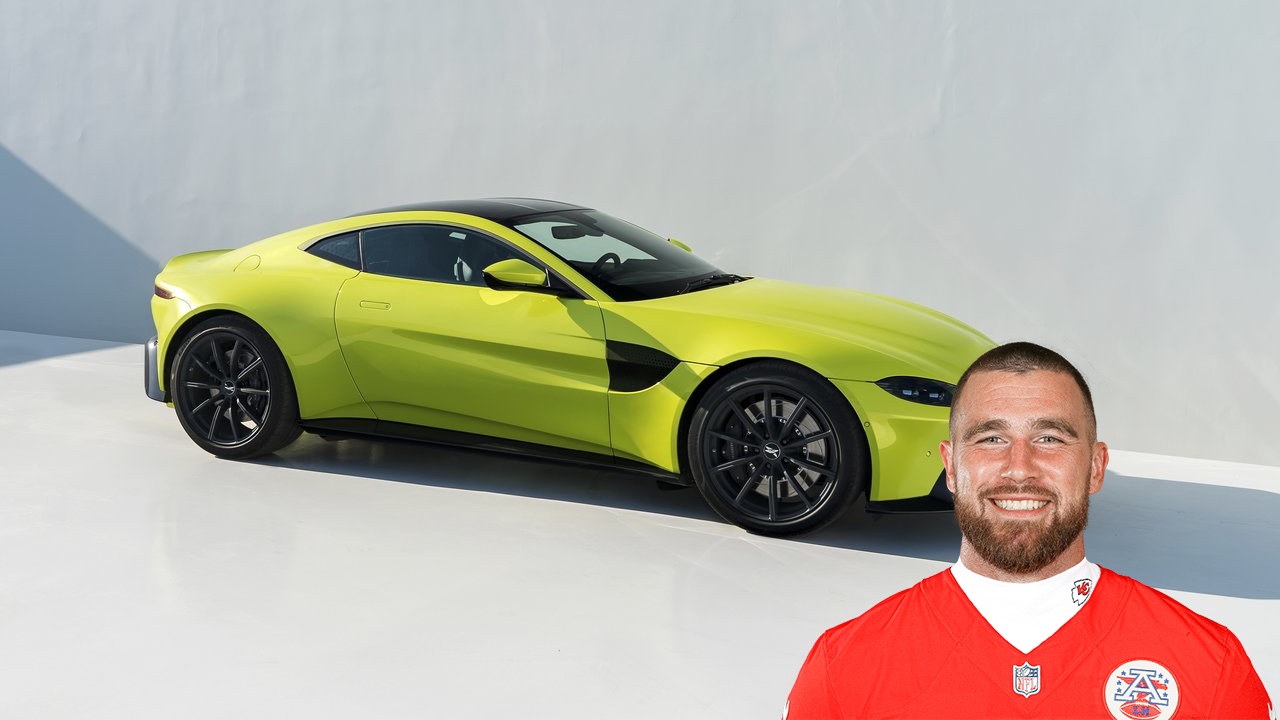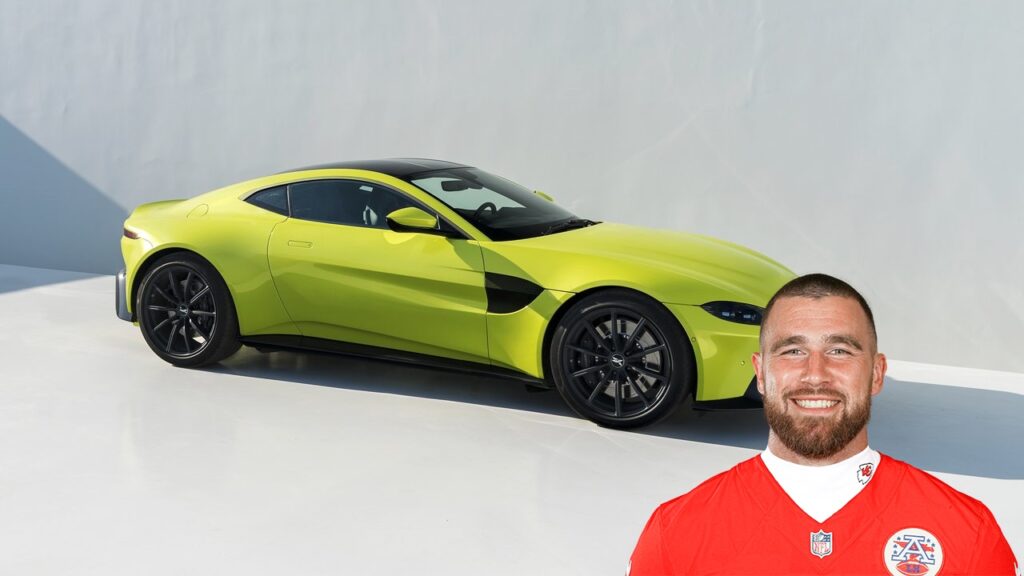 You may also read: Check Out The Exotic Cars of Travis Kelce
Supercars of Taylor Swift
While Travis possesses an Aston Martin, Taylor Swift owns as many as three supercars, a Ferrari, an Audi and a Porsche. Let's take you through the details of these performance beasts.
Ferrari 458 Italia
It's clear that Taylor Swift has a fondness for supercars, as evidenced by her ownership of a sleek Ferrari 458 Italia. This impressive car boasts a 4.5-liter V8 engine, generating an astonishing 562 hp and 398 lb-ft of peak power and torque. With an automatic transmission, the Ferrari achieves rapid acceleration, sprinting from 0 to 60 mph in a mere 3.3 seconds. Its top speed is an impressive 202 mph.
You may also read: Inside Multi-Million Dollar Car Collection of Taylor Swift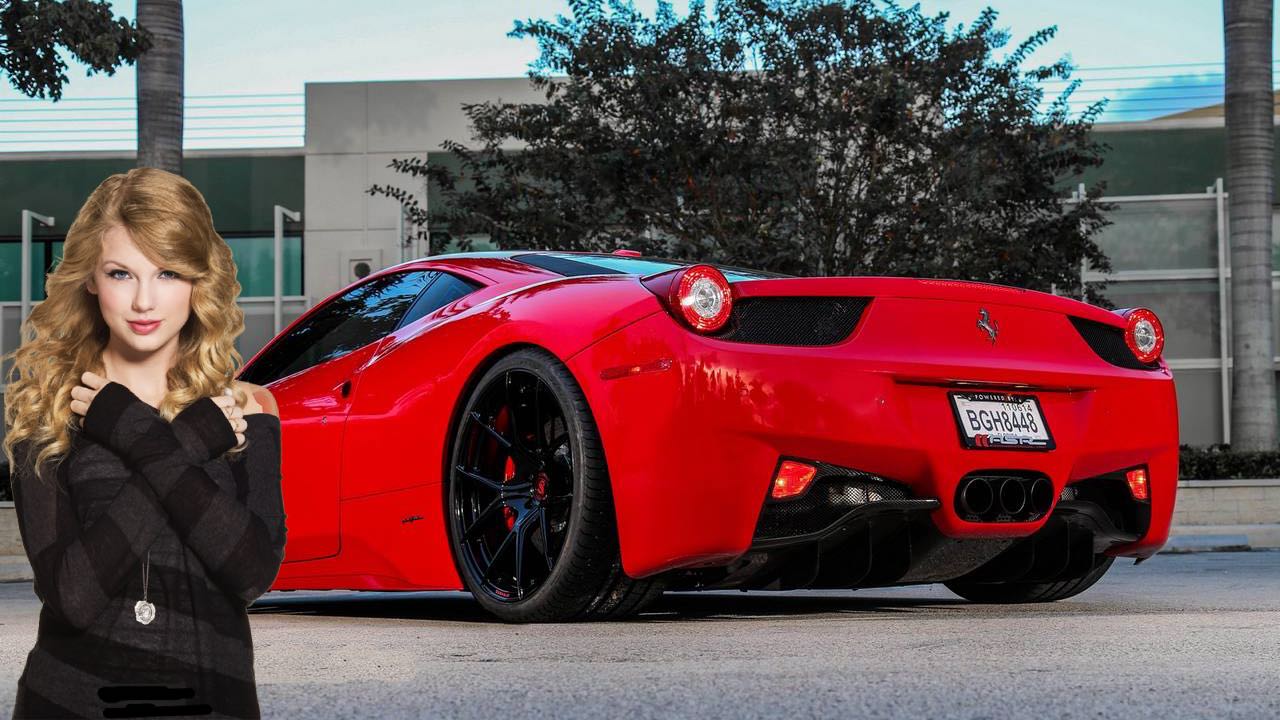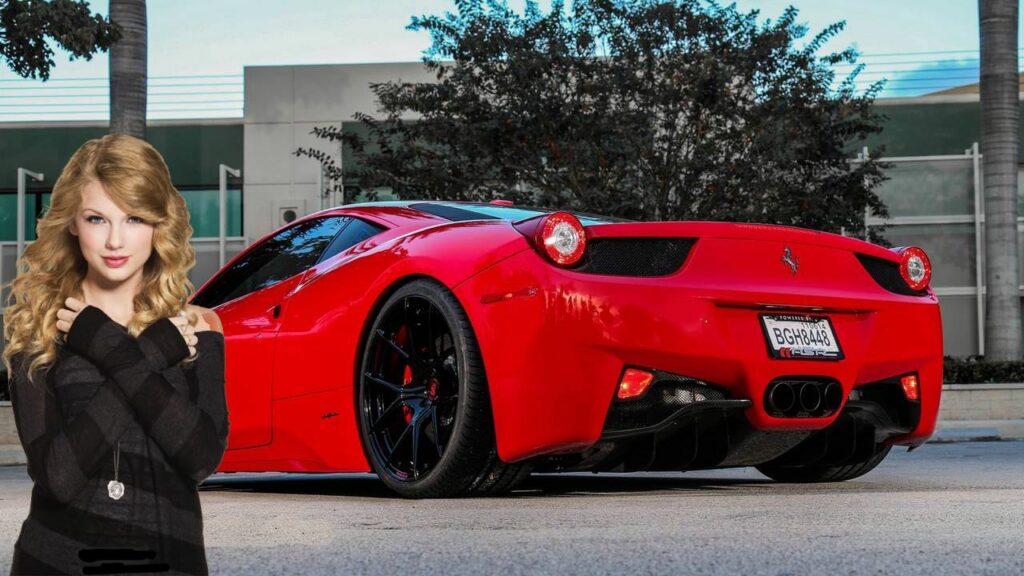 Porsche 911 Turbo
Taylor Swift even has a Porsche 911 Turbo in her impressive car collection, elevating her collection of high-performance vehicles. The Porsche 911 Turbo is renowned as one of the most formidable sports cars ever manufactured, featuring a turbocharged 3.8-liter 6-cylinder engine that delivers a remarkable 580 hp and an astonishing 700 Nm of peak power and torque.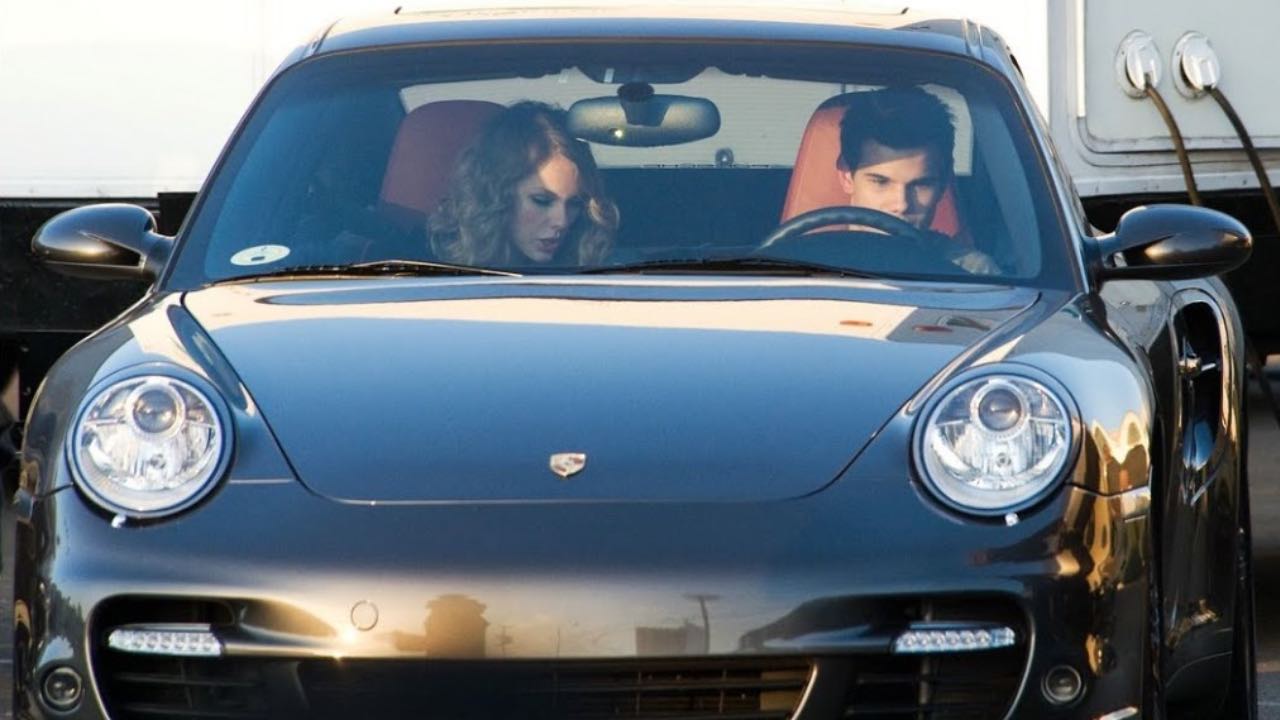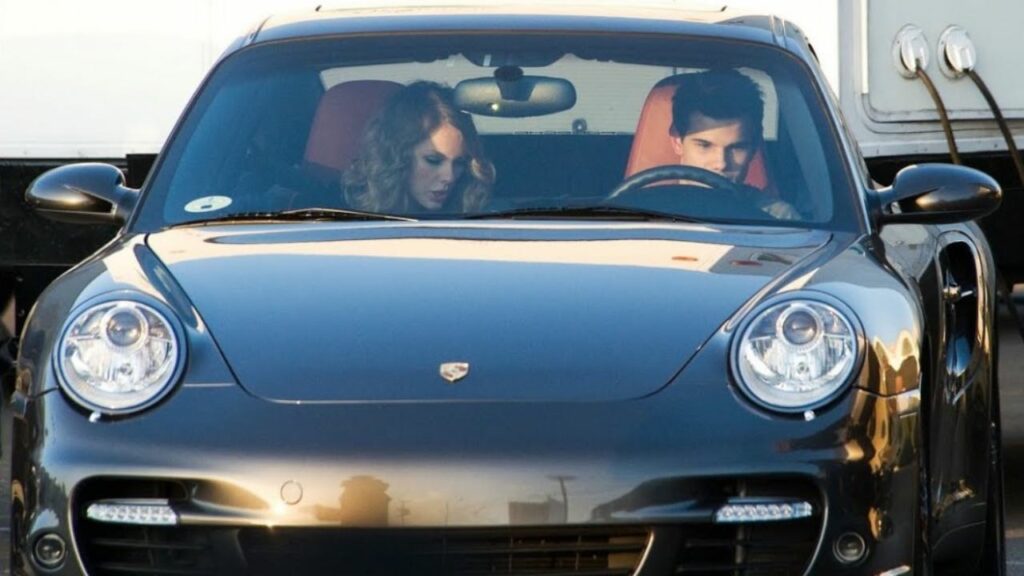 You may also like: Car Collection of Jay-Z and Beyonce is SICK
Audi R8
Taylor Swift's car collection is a testament to her eclectic taste, featuring both practical SUVs and high-performance supercars. Among her impressive vehicles, the Audi R8 stands out as a lightning-fast machine powered by a formidable 5.2-liter V10 engine producing an astonishing 525 hp and 530 Nm of peak power and torque. This high-performance car can accelerate from 0 to 62 mph in just over 3.8 seconds.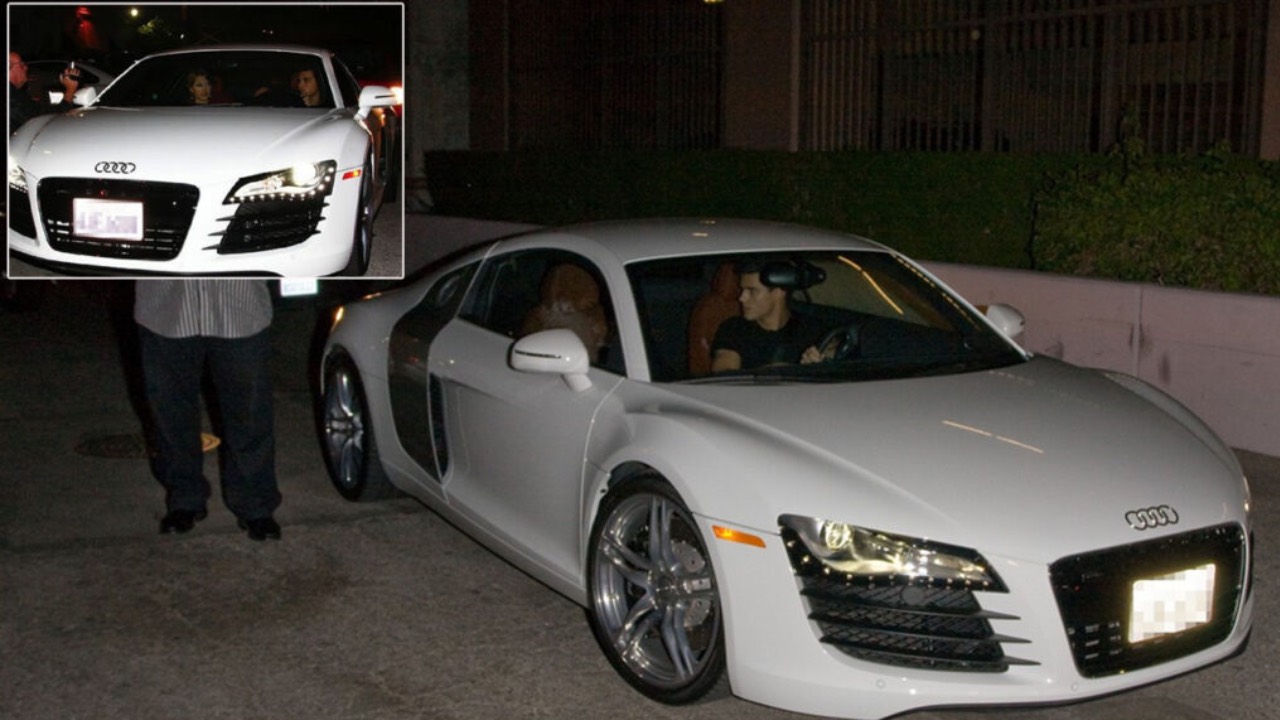 You may also like: Car Collection Comparison of Nicki Minaj and Cardi B
Join us for FREE NEWS Updates on our Whatsapp Community or our official telegram channel.