Tata Altroz is the only 5-star NCAP safety-rated premium hatchback in the country and has garnered accolades from some while some haters are just not impressed enough.
The safety performance of the Tata Altroz in this latest unfortuante incident has left the Tata haters unimpressed. Altroz has become one of the most popular premium hatchbacks in the country due to its bold styling, premium features, multiple powertrains and most importantly, the 5-star safety rating at GNCAP. However, this video summarises that buying a high safety rated car is not a substitute for reckless driving. But Tata haters are using it to express their opinions about the irrelevance of safety ratings. The images are posted on Rushlane Crashlane's FB page.
You may also like: Tata Altroz Coupe SUV Makes For A Great Nexon Alternative
You may also like: Upcoming Tata Altroz Variant to Feature Bigger Touchscreen
Tata Altroz Safety Performance
This video was posted on YouTube by Nikhil Rana where he talks about the images of the Altroz broken in half during a high-speed crash being real. Many people thought that the images are photoshopped as it is difficult for a car to get chopped off completely as shown in the images show. However, the visuals are quite evident and it had been established that the driver was driving at a very high speed when it hit a tree and broke in half. The argument by Tata haters is that the safety ratings are overrated and the crash will result in damage to any vehicle. However, in this episode, the two occupants were safe despite the intensity of the crash.
You may also like: Tata Altroz DCA Vs Hyundai i20 DCT Comparison
This is where it becomes even more relevant to stress on the importance of investing in a car with high safety ratings and tough build quality. It is understood that the NCAP tests take place at around 60 km/h. In real-life scenarios, the speeds are much higher. But then again, it is an issue of not following traffic rules and speed limitations. Under such conditions, any car would suffer the same fate. However, with a car with a tough body, the impact absorption is much better and the occupants could easily be protected by the metal of the vehicle. In other scenarios where it is not even your fault and you are driving within the speed limit, a car with a high safety rating will protect you better too.
You may also like: Tata Altroz Owner Takes Selfie With Car After Accident With Truck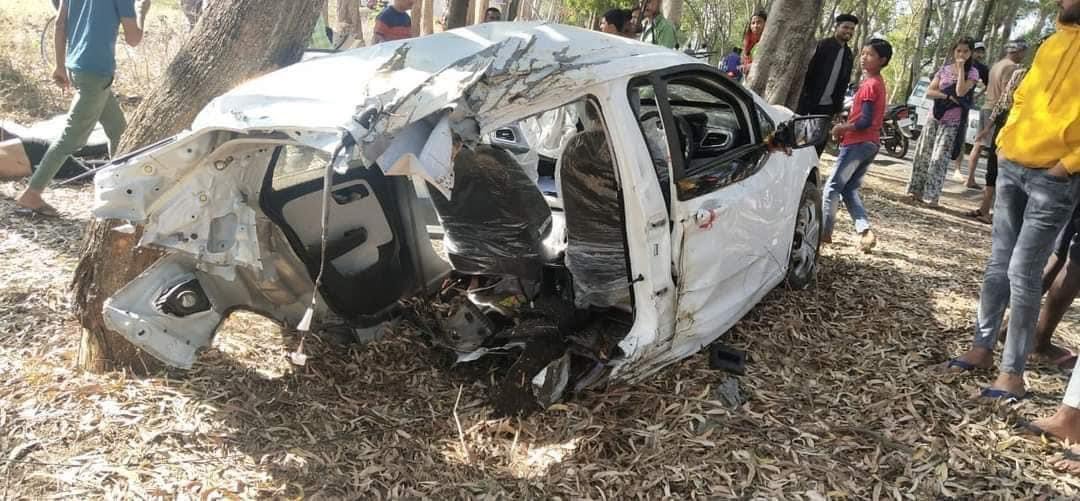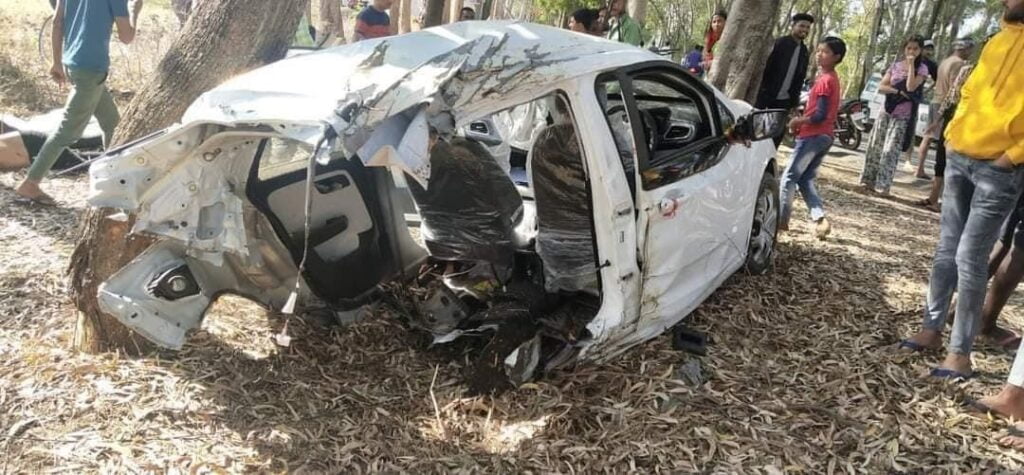 All in all, owning a car with a higher safety rating is important in most cases. But if you are travelling at crazy high speeds, then you are the one at fault and no car could sustain impact at such high speeds. We urge all our readers to follow traffic rules at all times and prevent overspeeding because that is the most common reason for such unfortuante incidents on the roads.
Join us for FREE NEWS Updates on our Whatsapp Community or our official telegram channel.