Tata Aria, the most ambitious car from the Indian automobile manufacturer Tata Motors has hit a dead end of all sorts in the sales department. The car sold just 4 units in February 2013 and Tata Motors is witnessing a drop in the sales of their cars on the whole as well. Tata just reduced the prices of the Manza a few weeks ago which was followed by a drop in the price in the price of the Indica ev2 as well. And now, Tata Motors is offering a humongous discount on the Tata Aria to increase its sales figures.
Aria will now come with a discount of upto Rs.2.5 lakhs which makes it hard to ignore the car which did not sell because of the steep pricing. Tata Aria is now being sold with a cash discount of Rs.2,00,000 (yes you read it right) and an additional discount of Rs.50,000 if you exchange your old car. The car was priced around Rs.2,50,000 more than the Innova and after setting off the discounts, the Tata Aria gets priced pretty aggressively. The Tata Aria also has an entry level variant, the LX variant which is priced at Rs.9.95 lakhs and coupled with discounts, the Aria makes for a great buy.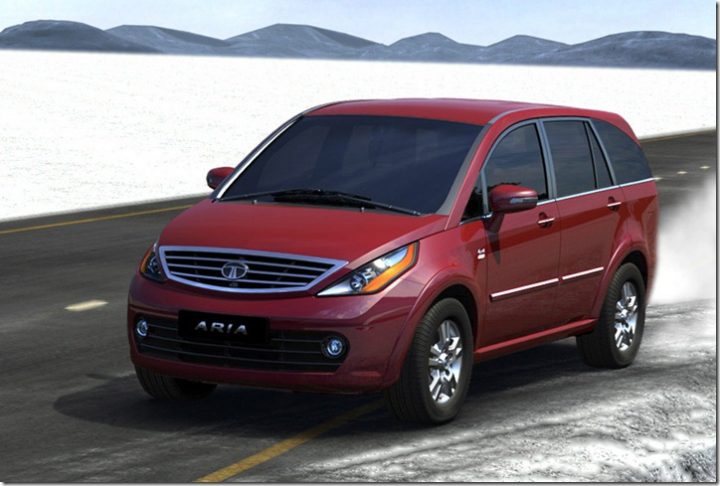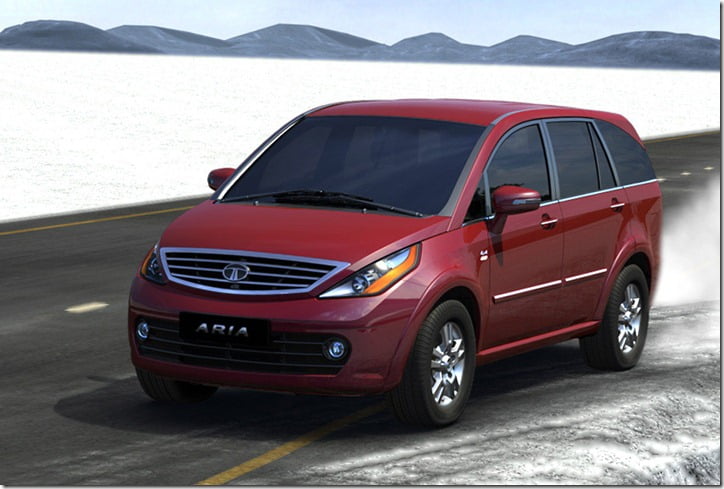 The Tata Aria is propelled by a 2.2 litre DICOR motor which gives out a maximum power of 140 BHP and a peak torque of 320 NM. The Aria is a great 7 seater car with the engine  complementing the car pretty well. The car has the best 3rd row seating in its class but Tata as a brand does not have a very high inspirational value and people tend to shy away from spending an amount north of Rs.10 lakhs on the car. The Aria has been the most comfortable car over long drives and the ones who trusted Tata have been happy customers. Its sales have suffered primarily because of the entry of the XUV 500 and the facelifted Innova which has been clocking great numbers.
Tata showcased a facelifted version of the Aria at the 2013 Geneva Motor Show. It was showcased with a tweaked front fascia and a slightly reworked rear with an automatic gearbox. Tata has been testing the facelifted Aria in India for a while and now that the facelifted version has been showcased, the launch is not far either. It will come with an automatic transmission to add to the appeal of the car and the same gearbox will be given to the Safari Storme as well. No other car has an automatic transmission in the segment the Aria is present in so it might just get the sales it deserves with the automatic transmission.