Tata Motors has not been having the best of the times in the Indian passenger vehicle segment and its volume cars like the Nano, Indica and Indigo have not been able to bring a lot of sales volumes for the company. The only sales volumes for the company that would give them something to cheer about is the Tata Safari Storme and as a result of lower volumes of sales from mass market cars, Tata is planning to reduce their prices to make them a value proposition.
Tata Motors used to be at the number 3 position in terms of cars sold and is now present on the 5th position which is a matter of concern for the company. It managed to make only 10,613 units reach the stockyards of dealers in February 2013. This time last year they had managed 34,669 cars which is almost three times better than what they are doing now. To give them a further blow in the sales department, their Safari Storme which is selling well will see a price increase, courtesy the hike in excise duty on SUVs.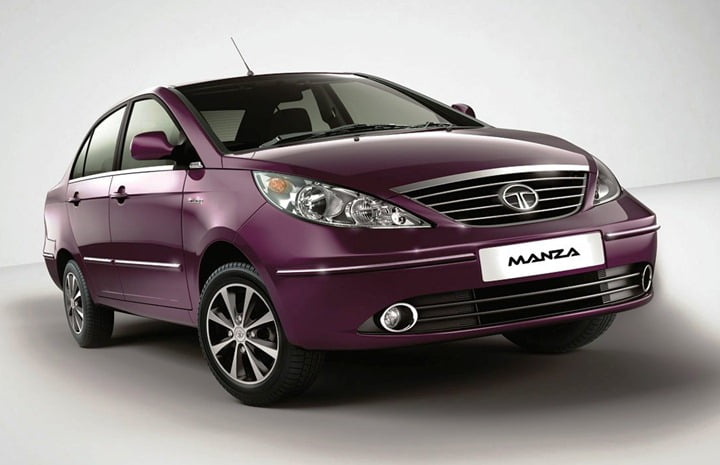 All these factors have resulted in Tata rethinking their pricing strategies and in an attempt to gain some of the lost share, it is planning to decrease the prices of its cars Indica and Indigo with the latter due to get a price cut of an amount as big as Rs.50,000. What is still a speculation that these would not be dealer discounts and instead the price slashing would come on the ex-showroom prices of the cars.
There were speculations of Nano getting a price cut as well but Tata later on denied it and stated that only Indica and Indigo were going to get the price cuts. We really wish that the Nano indeed gets a price cut as well because it is disheartening to see the country's engineering wonder go to waste like this. Tata could certainly use the price cut as a measure to bring in more footfalls in their showrooms which go out with more and more Tata cars.
Revised Prices of 2013 Tata Manza
Tata has officially announced revised prices of Manza, after the  Tata Manza prices cut, the new prices are as follows:
Tata Manza LS Q-Jet 90 PS BS4 is priced at Rs. 5.99 Lakhs down from Rs. 6.49 Lakhs
Tata Manza LX Q-Jet 90 PS BS4 is priced at Rs. 6.54 Lakhs down from Rs. 6.93 Lakhs
Tata Manza VX Q-Jet 90 PS BS4 is priced at Rs. 7.19 Lakhs down from Rs. 7.55 Lakhs
Tata Manza EX Q-Jet 90 PS BS4 is priced at Rs. 8.14 Lakhs down from Rs. 8.43 Lakhs
Check out more new car launches here.