The very own common man's car, Tata Nano is all set to hit the shores of Bangladesh and will be sold there from February 2012. Tata was always keen on exporting the same to nearby markets like Sri Lanka, Nepal and now that the car is going to hit the dealerships in the neighboring country, i hope Tata will be extremely content about it.
Abdul Matlub Ahmed, Chairman of Nitol Group, distributor of the Tata cars in Bangladesh has confirmed the news and informed that the first loot of 200 Nanos will arrive in the country come February and will be priced at Tk 650,000 that converts to RS. 4.08 Lakhs in India.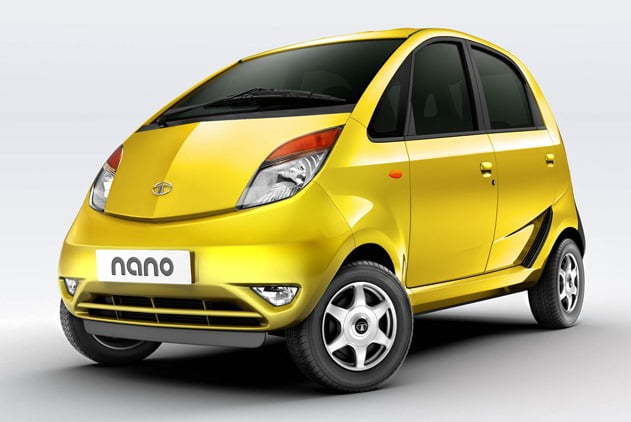 image – Tata Nano Small Car India
Mr Ahmed, said "We have confirmed the deal with Tata Motors Ltd. We will import 2,000 Nano cars per year for the Bangladesh market,"
Ahmed added that just like in India, the car will be targeted at middle and lower middle class people who will be able to afford it. "I will market the maximum number of Nano outside Dhaka where a car is still a far cry for a family. The people of small towns will be my first target for selling the cars." he said.
One of the chief even said that they will try to convince Tata to put a manufacturing plant here as they are quite confident about increasing the car's annual sales from 2000 units to 12000 units within the next four years.
He said , "I have a plan to convince the Tata Motors India to set a Nano manufacturing plant here in Bangladesh to meet the demand. The price will come down once we start assembling the car here. Tata has a plan to manufacture the car in Bangladesh if it becomes popular here."
check out more-