This is a video of the 5-star NCAP safety-rated Tata Nexon involved in a fatal crash. It is one of those unfortunate situations where the NCAP score doesn't really matter. One has to always rely on safe driving first and then on the safety equipment of the car. Tata Nexon is India's first 5-star safety-rated car. After achieving this landmark feat, it made the Indian customers aware of the importance of considering the safety rating of any vehicle before buying. This resulted in other manufacturers following suit. Mahindra launched the XUV300, which also has a full 5-star safety rating. Here are the details of the mishap in the Nexon.
Also read: Kia Sonet (NCAP Safety Rating – NA) Hits Buffalo, Keeps All Safe!
5-Star NCAP Safety-Rated Tata Nexon Crash Details
The mishap took place in Satara city in Maharashtra. The terrain is a bit hilly with sharp turns and slopes. The roads are not the widest and one has to exercise precaution while driving. In any hilly area, the speed limit is set to around the 40 kmph mark. This is because in the case of brake failure the speed should be minimum to avoid driving straight into the gorge. This is exactly what happened in this accident as well. The driver tried to stop the car and the skid marks are found on the road. However, due to possibly high speed, the vehicle didn't stop and drove down the roadside.
Also read: Mahindra Thar Base (AX) Variant To Be Relaunched? Might Lose 4-Star Global NCAP Safety Rating!
The impact was so brutal that two out of four passengers, unfortunately, lost their lives on the spot. There was no way the safety equipment of the compact SUV could prevent injuries to the passengers in such scenarios. This proves that the safety ratings of cars can only help you if you drive carefully in the first place. It is there to minimize unfortunate incidents but can't sustain such high-speed impacts.
Also read: How Do Cars Get NCAP Safety Ratings?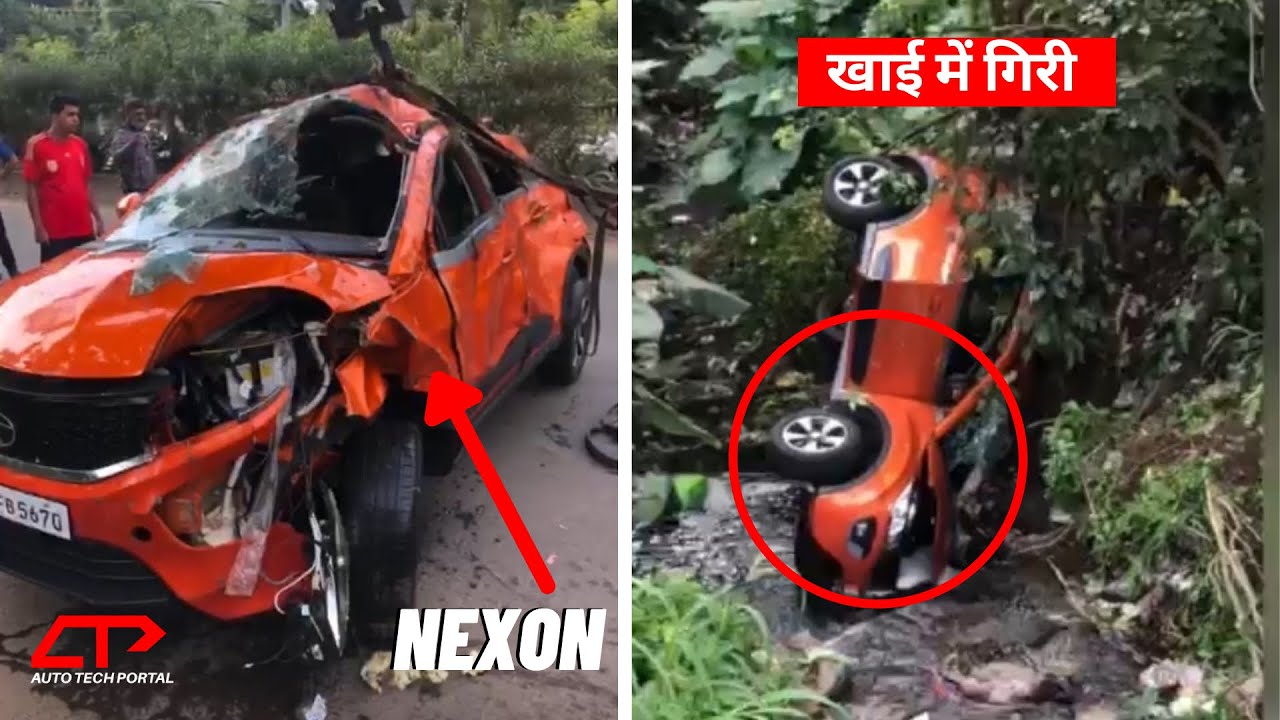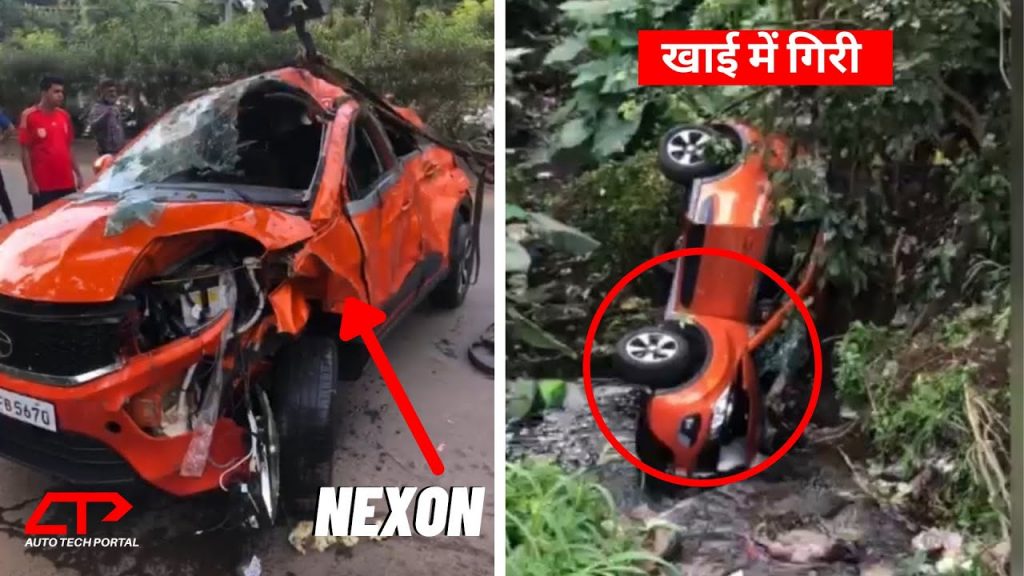 We would like to urge everyone to drive carefully on the road as the gap between life and death is not very large. One has to be extra careful while driving on the hills. Even a second of lapse in concentration can cost you dearly. Also, make sure to wear seatbelts and follow the traffic rules. This crash must persuade you to drive carefully even if you have a 5-star NCAP safety-rated car like Nexon. The speed limits are there for a reason. Follow the rules and stay safe!
Also read: Tata Tiago (4-star NCAP) Crashes from Wheel Wobbling, Keeps ALL SAFE
Join us for FREE NEWS Updates on our Whatsapp Community or our official telegram channel.