Electric cars are all the rage at the moment and they have started achieving some unprecedented feats already.
This video series captures the journey of the first-ever Tata Nexon EV from Delhi to Spiti (Himachal Pradesh). Range anxiety is a major source of concern for people deciding whether to buy an electric car or not. With minimal charging infrastructure in the country, it is understandable that people are worried about getting stranded on roads when their battery runs out. But that didn't stop Anjnay to plan a 1,900 km long road trip from the capital to the mountains in his Tata Nexon EV. Let us gather his observations about the EV from this journey.
You may also like: Tata Nexon EV to Soon Face Rivalry From Mahindra XUV300 Electric
You may also like: Tata Nexon EV Off-roading Trip Goes Wrong – VIDEO
First Nexon EV in Spiti
There are quite a few mind-boggling facts about this unique trip. The most impressive is that, to cover 1,900 km with the Nexon EV, it took the owner around Rs 2,000. This brings the running cost of around Rs 1 per km. There was another car with the Nexon that spent around Rs 18,000 for this trip. This is where EV buyers could end up saving a ton of money over the course of the ownership to offset the high initial cost. The terrain to Spiti is definitely extremely challenging and the infrastructure there is a bare minimum. But with appropriate arrangements and planning, it is certainly manageable. The vlogger has shown us how it could be achieved.
Recognising how special it is to find a Nexon EV in Spiti, the YouTuber has uploaded a few images on his Instagram with the local policemen in Spiti. This is certainly one of those occasions that could send a massive positive message for all those people who are on the fence about purchasing an EV. The government is also issuing a ton of subsidies and incentives to promote the adoption of electric cars.
You may also like: Mercedes GLE-Inspired Tata Nexon EV Coupe Comes Alive Digitally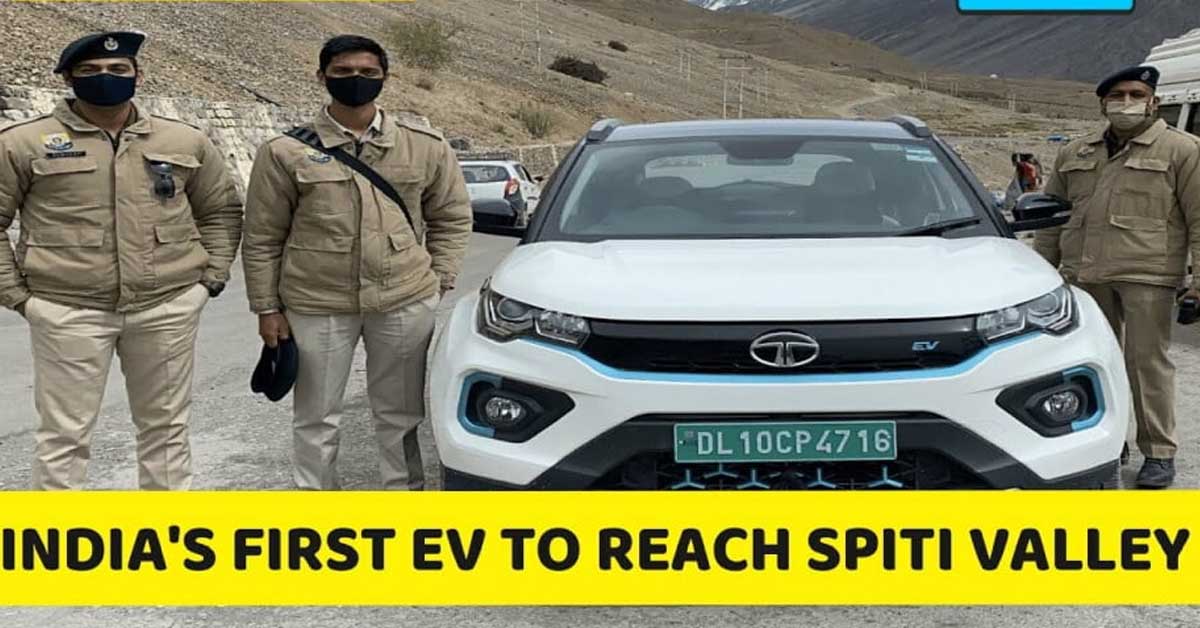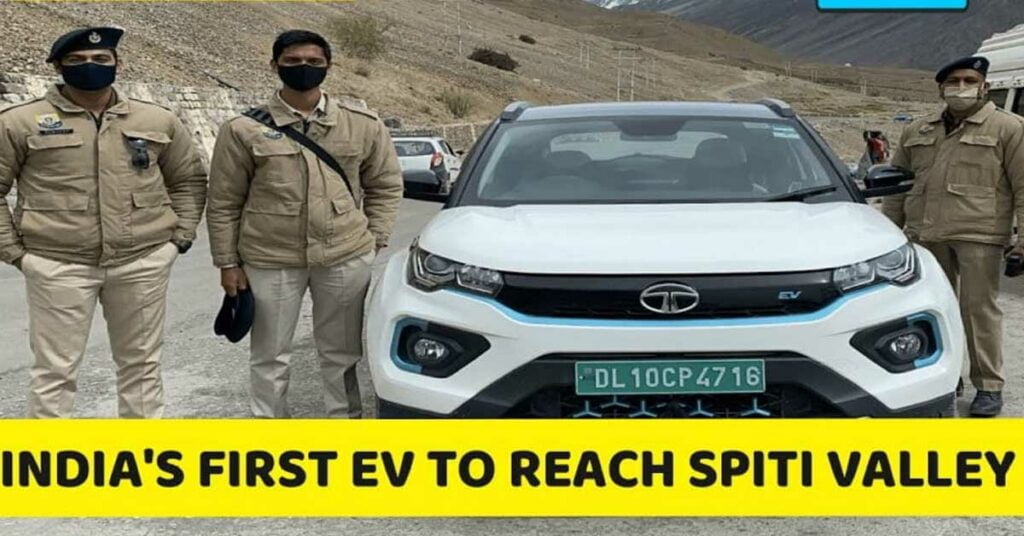 The charging infrastructure is being developed rapidly as seen in the video as well. Many public places are installing DC fast chargers along with regular chargers. The point is that an EV could be charged significantly in a matter of minutes while you take a coffee break using the fast chargers. That is exactly how the YouTuber was able to power his way and maintain sufficient charging in his vehicle from Delhi to Spiti.