The Tata Tiago you see below can use an autonomous parking feature that aims to make parking less of a hassle. It is a great example of technology making daily life more convenient. The prototype car comes with features like "Park by Memory Feature" that can train the vehicle to park and even suggest the frequently parked locations. Additionally, the entire parking experience is smoothened by park slot identification and dynamic path planning. In short, parking cars is getting simpler and simpler, thanks to the auto Parking algorithm. Let us take a closer look at some of the unique features of this technology.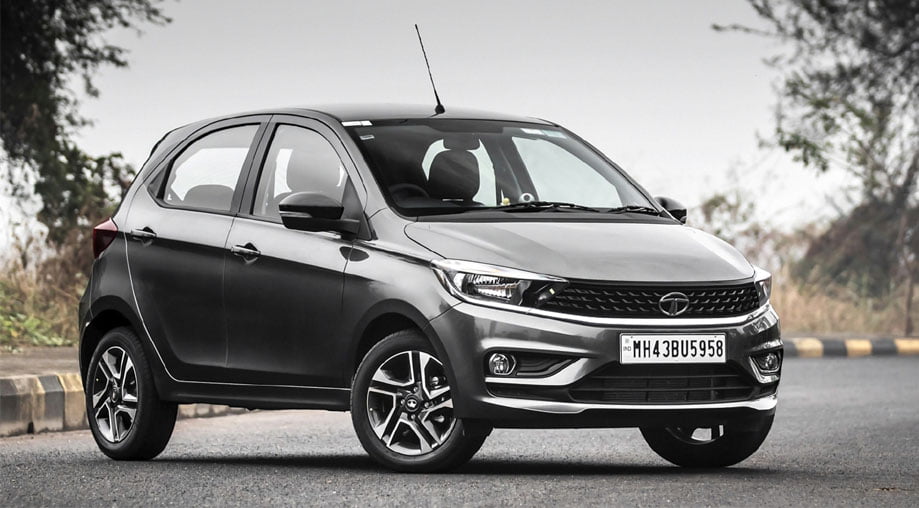 Also read: Now A Tata Tiago (4-star NCAP) Tries to Test Build Quality of Brick Wall!
Due to congested spaces, Indian drives have to struggle with gauging and parking with a limited view. This causes stress and wastes time on a day-to-day basis. The auto parking approach deals with this problem with multiple methods like Trained Parking, Free Space Detection, Surround View PSD/ USS Occupancy, and Infrastructure Based Parking. It is powered by V-Drive (photo-realistic simulation environment for validating autonomous driving and ADAS), autonomai (autonomous driving middleware stack), ADAS Algorithms (fully-tested for camera/ driver monitoring system), and AR-V2X (award-winning tool power by Augmented Reality). Here's a test video demonstrating the autonomous parking job done by a Tata Tiago:
As seen in the video, trained parking can be a pretty good low-cost solution of frequently used paths in a home garage or reserved parking scenarios. The Tata Tiago comes with a segment-best 4-star safety rating at the GNCAP. It can be easily trained to park in and park out of any designated parking spot. The generated path is stored in the vehicle memory. Once your car is in the drop zone, you can use the auto parking trigger via a mobile app. Next, the car automatically parks itself without you in the driver's seat. It uses PDC sensors to detect pedestrians. There's also a stereo camera for object recognition. You can use the mobile app to park pour as well.
Also read: Tata Tiago Mocks Maruti Swift's 0-star L-NCAP Performance!
Research and development in the area of self-driving cars is gaining momentum in India. The Tiago in this video is developed by Tata ELXSI (technology and design department of Tata Group). It takes on the challenge of "Auto Parking" with help of artificial intelligence (A.I.) and deep learning. The firm has already completed successful experiments like RoboTaxi (level 4 autonomous driving ready vehicle), Maruti Ignis, and more. Also, companies like MG Motors have added Level 2 autonomous driving features in popular cars like the MG Astor. However, we will have to wait and see how well the new tech works on the Indian roads. Thanks to the chaotic nature of Indian car owners and streets, even AI will take a long time to develop and adopt.
Also read: This Tesla-Like Self-Driving Maruti Ignis Is a TATA Product!