We are really impressed with the way Tata Motors have come of age. The manufacturer's latest new car onslaught, which started with the Tiago more than a year ago, has seen some world-class products from the popular Indian car manufacturer. Tata Motors is now gearing up to launch the Nexon SUV. However, its new car offensive won't end here. It has come to light that the company has plans of launching another modern product into our car market. Yes, our homegrown passenger vehicle maker is planning to enter the EV business with a new electric version of the Tiago. The Tata Tiago electric car will make its debut at the Low Carbon Vehicle Event 2017 at Bedford, UK. Here's all the available information on the Tata Tiago Electric car. Also See- Tata Tiago Wizz Limited Edition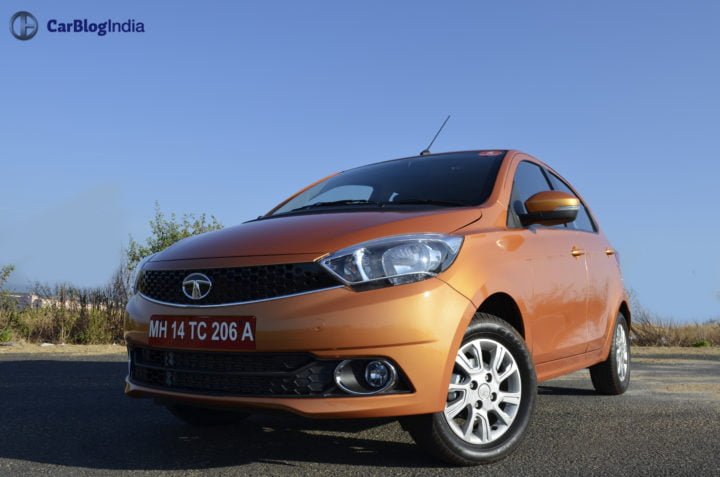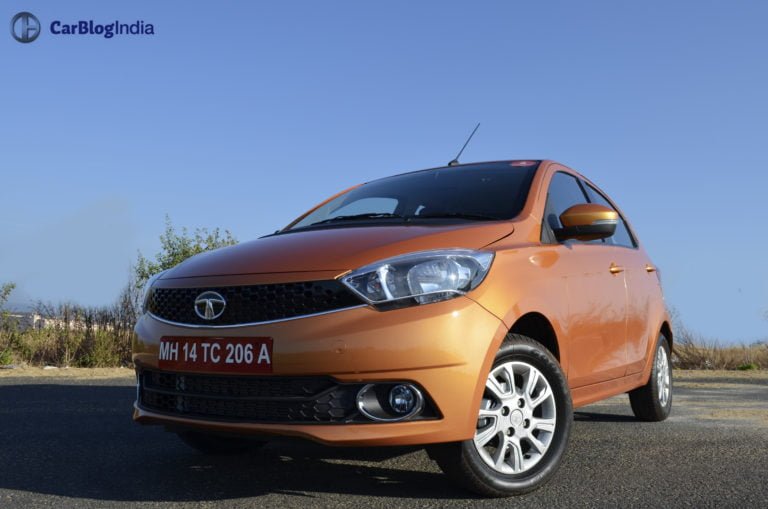 Also See – Upcoming Tata Cars
This isn't the first time that Tata has planned an electric vehicle. It earlier planned to launch an electric-only version of the Nano hatchback. However, thanks to the really low popularity of the budget-end model, Tata decided against going ahead with the project. Now, it seems like the manufacturer will finally launch its first-ever electric car in the form of the Tata Tiago electric. It's noteworthy here that it won't be a first for an Indian car manufacturer to come up with an electric vehicle. Mahindra has been selling a handful of electric cars since a few years now. The Verito electric is a brilliant example of a mainstream product running on electric power.
Also See – Tata Tiago Test Drive Review  | Tiago AMT
Even Tata Motors has been working on battery-powered EVs with the UK-based Tata Motors European Technical Centre (TMETC). The upcoming Tiago electric is likely to receive many components from the Bolt EV prototype that was previewed in 2016. Even the Bolt EV might get a green signal at a later stage, but for now, it's the Tiago that is about to launch with an electric motor. Tata has so far adopted a really aggressive pricing strategy for the Tiago. Even its EV version is likely to have a competitive price tag. The Tiago is underpinned by the a low-cost platform that also underpins the Tigor. The affordable underpinnings should help Tata offset the high costs of the battery.
Tata Tiago Electric Launch Date
| | |
| --- | --- |
| Launch Date (expected) | mid-2018 |
While it's a bit early to expect the manufacturer to announce the official launch date, it's pretty much for sure that the new EV will greet us at the Auto Expo 2018. Subsequently, Tata might launch the new model around July next year. The Government of India plans to put 6-million EVs on road by 2030. Hence, there are enough chances that the Govt. would offer several more incentives to electric cars in India. Tata Motors could be planning to benefit from such schemes and also enjoy the first mover's advantage by launching an electric car much ahead of most others. If successful, the Tiago's EV technology could evne make its way to the Nexon and the Tigor.
Also See- Tata Cars at Auto Expo 2018
Speculations are rife that the upcoming Tiago EV could go on sale under TAMO's umbrella. This will help Tata project the new model as a modern, world-class offering by showcasing it with the TAMO RACEMO sportscar. Certain rumours go on to state that Tata could even use the Moflex platform for the Tiago. Other than the Tiago EV, the manufacturer has also been busy readying electric commercial vehicles.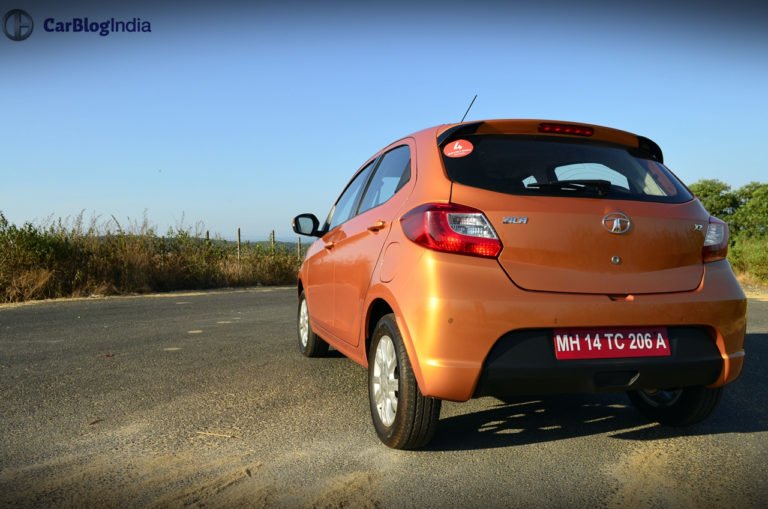 Tata Tiago Electric Price
| | |
| --- | --- |
| Minimum Price | Rs 6 Lakh |
| Maximum Price | Rs 8 Lakh |
Tata Motrs has been pricing its cars pretty aggressively of late. The Tiago and the Tigor enjoy clever pricing. Even the Hexa's competitive price makes it a value-for-money offering. We expect a similar approach for the Tiago electric. That said, it's important to mention here that high costs of the batteries have always increased the overall cost of the vehicle. With the Tiago, however, Tata Motors will try to offset this through the affordable platform that underpins this model. Also, the manufacturer could be hoping to benefit from some tax incentives from the Government. Thanks to GOI's plan of putting over 6-million EVs on road by 2030, we can expect it to push electric car sales by offering decent rebates and incentives.
Tata Tiago Specifications
| | |
| --- | --- |
| Specs | Tiago Electric |
| Engine | 80 kW Electric Motor |
| Torque | 240 Nm |
| Gearbox | Single-speed |
| Top Speed | 135 KMPH |
Tata is likely to reveal the exact specifications of this upcoming Tiago model in September. However, in most likelihood, it will offer the same e-Drive powertrain that powers the Bolt EV. The Bolt EV has an 80 kW electric that produces 240 Nm and comes mated to a single-speed gearbox with a gear ratio of 9.59:1. Tata says that this powertain has a range of 100 KMs on a single charge. The Tiago electric is likely to have a top speed of 135 KMPH and can accelerate from 0 to 100 KMPH in less than 10 seconds.
Tata Tiago Electric Car – Dimensions
| | |
| --- | --- |
| Length | 3,746 mm |
| Width | 1,647 mm |
| Height | 1,535 mm |
| Wheel Base | 2,400 mm |
| Track Front | 1,400 mm |
| Track Rear | 1,420 mm |
| Ground Clearance | 1,70 mm |
| Fuel Tank Capacity | 35-litres |
| Boot Space | 240-litres |
The car will be bog similar to standard variants in terms of dimensions.
Tata Tiago Images
Stay tuned to Car Blog India for latest news updates on the launch date and price of the upcoming Tata Tiago electric car? Tell us, are you waiting for the Tiago EV? What do you think would be the right price for this model? Do share your views by penning them down in the comments section below.