Tata Motors
had signed a Memorandum of Understanding (MoU) with
Volkswagen
and
Skoda
for exploring joint development projects. As part of the MoU signed by Tata Motors and VW Group along with Skoda, the manufacturers were to form a long term partnership for joint development projects. Such projects from the Tata Volkswagen partnership were to focus on the Indian as well as overseas markets.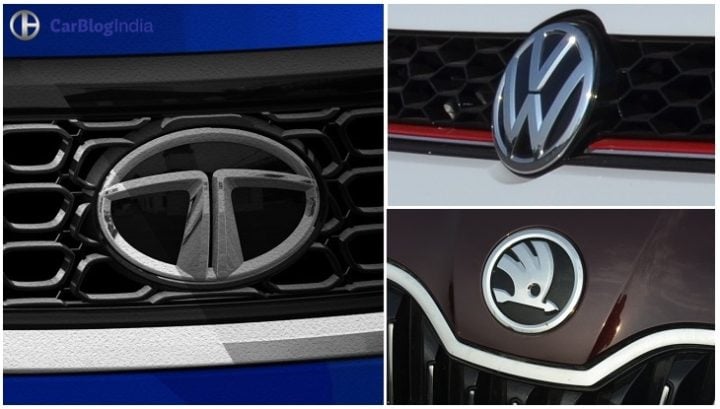 Several reports came in some time ago that Tata Motors and Volkswagen Group's partnership wasn't working out. Considering that both automakers could have benefitted each other in many ways, the reports were quite disappointing. These reports were followed by an official confirmation that both parties have officially called off their partnership. Why did they call off their partnership? What did they partner on in the first place? Will they ever come together again? We answer all these questions and more in this story on Tata-Volkswagen partnership.
Key Points of the ErstwhileTata Volkswagen Partnership
Long-term partnership for joint development projects

Both companies will work together to develop

 innovative solutions for Indian and overseas market

Tata plans to roll out jointly developed products by 2019.

ŠKODA to lead project for Volkswagen Group brands.
Also Read: Upcoming Tata Cars | Upcoming Volkswagen Cars
Tata Volkswagen Partnership: What Was It About
The partnership between Tata Motors and Volkswagen Group was about making small cars for developing markets. Both Volkswagen (the company) and Skoda were parties to the partnership. Moreover, it was Skoda leading the talks on behalf of Volkswagen Group. All parties had decided to work on Tata Motors' AMP or Advanced Modular Platform architecture to base their small cars on.
VW would have benefitted from the partnership as it would have had Tata's help in developing the platform faster and at a lesser cost too. This would have led to economies of scale for the Indian carmaker. Also, the joint development of AMP architecture would have helped VW in coming up with new small cars for developing markets without reworking the MQB architecture, helping it save costs in the process too. As for Tata Motors, it would have gained an access to several modern technologies. As per reports, the partnership would have given Tata Motors access to VW Group's work on alternative fuel technologies, electric vehicles, etc. While it is already working in these areas, its development time (and maybe cost too) would have shortened.
An important bit to note here is that of the two VW group companies in the partnership, only Skoda has multiple products based on the MQB platform. Volkswagen Tiguan is the sole product from VW to be based on the MQB platform in India. Volkswagen has ruled out bringing its MQB-based Polo hatchback to India, citing high costs in localizing the platform.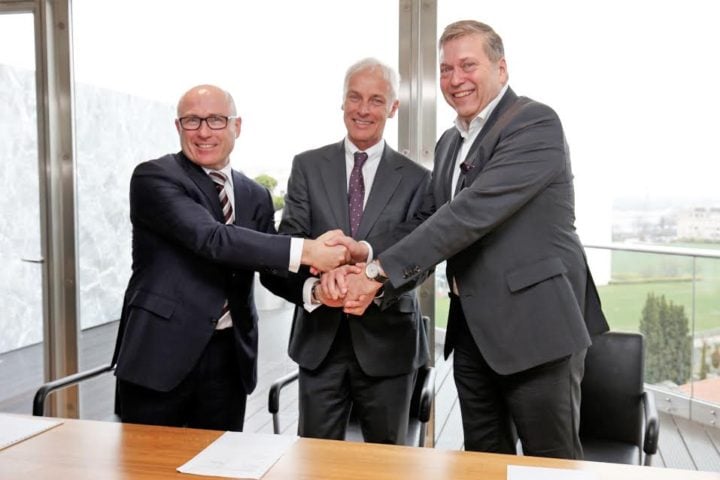 Also Read: Tata Cars At Auto Expo 2018 
Tata Volkswagen Partnership: Why It Didn't Work Out
The reason for which Tata Motors and Volkswagen Group partnered became the very reason for their break-up. The AMP architecture, which both parties had decided to develop together, would have turned out to be much less cost-effective than it was initially expected to be. Reports suggest that it would have needed an investment of at least Rs 1000 crore from each party. This cost would have helped them utilize the AMP architecture for their own needs.
A statement from Tata Motors' CEO and MD Guenter Butschek thus reads, "We have evaluated the technical feasibility and degree of synergies for the envisioned partnership. We have concluded that the strategic benefits for both parties are below the threshold levels. However, we remain positive of exploring future opportunities with the Volkswagen group, given the relationship of mutual respect that we witnessed during the phase of our cooperation discussions."
Tata Volkswagen Partnership: Future Collaborations Likely
As per reports, Skoda engineers suggested that at a lower cost than AMP, the MQB architecture can be localized. So, we can expect some MQB-based small cars coming to India in near future. As far as Tata is concerned, it already has a roadmap in place. Under this roadmap, it will have just two platforms in future to base all its vehicles on. Also, while the partnership may have ended, both parties are open to collaborating in future too. This is in contrast to VW Group's earlier partnership with Suzuki Motor Corp, which did not end nicely.
With both parties facing troubles of their own, a future partnership seems likely. After all, on one hand, Tata Motors continues to lose out to the likes of Maruti Suzuki and Hyundai Motor India Ltd. On the other hand, both Volkswagen and Skoda are not doing too well in India. Also, the VW Group has been trying hard to emerge from the shadows of Dieselgate scandal. In this light, it is also trying to re-work its strategy for developing markets.
It may be noted that Volkswagen's stint in the Indian market has been hit by the cost sensitive nature of our market. Quality doesn't come cheap, a fact that Volkswagen understands very well. In the past, Tata, while understanding the price sensitive nature of our market, has had issues with quality. The Tata Volkswagen Partnership would have helped both brands benefit from each other's area of expertise. It's saddening the two couldn't work together.
Editor Rating

Rated 5 stars

Spectacular
---
Tata Volkswagen Partnership

Reviewed by:

Published on:

Last modified:
---