The biggest electric carmaker in the world has finally started running advertisements on Google to promote its EVs and other products.
You will soon encounter ads from Tesla to promote some of its EVs and other products. Tesla is the largest EV maker in the world. It is widely regarded as the torch-bearer for electric cars in the world. Having been operational for over a decade now, it has certainly brought about a revolution in clean mobility industry sooner than we would've anticipated. Today, almost all major carmakers have announced their plans to go carbon-neutral in the coming years. This is with respect to the manufacturing facilities, as well as getting rid of pollution-emitting internal combustion engines.
You may also like: This Tesla has 1600 km Range but Runs on Diesel
Tesla Starts Ads for EVs and Other Products
Elon Musk has maintained since long that he will not run ads for his products. He mentioned that he would rather invest in the development of Tesla products to offer customers an unforgettable experience. In turn, they would spread the world around after experiencing its products like electric cars and other equipment. While that strategy did work for the American EV giant for the longest time, there is stiff competition all around the globe at the moment. Remember, Tesla had even introduced price cuts for the first time ever earlier this year.
You may also like: Ford CEO Jim Farley Disses Tesla Cybertruck
Resultantly, at Tesla's annual meeting last week, Musk agreed to the demands of its Investors to start advertisement of its products. Musk said that he would try little advertising to see how it goes. Within a matter of days, internet users have started encountering Tesla ads while browsing. Tesla has taken the search engine route instead of the more common banner style. Nonetheless, we can clearly see that Elon Musk is ready to change his ways as per the demand of the current times, an important virtue for any businessman to possess. The initial ads were seen in the UK for Model Y and Solar Panels.
You may also like: Elon Musk Says Tesla Will Have 'Significant Investment' in India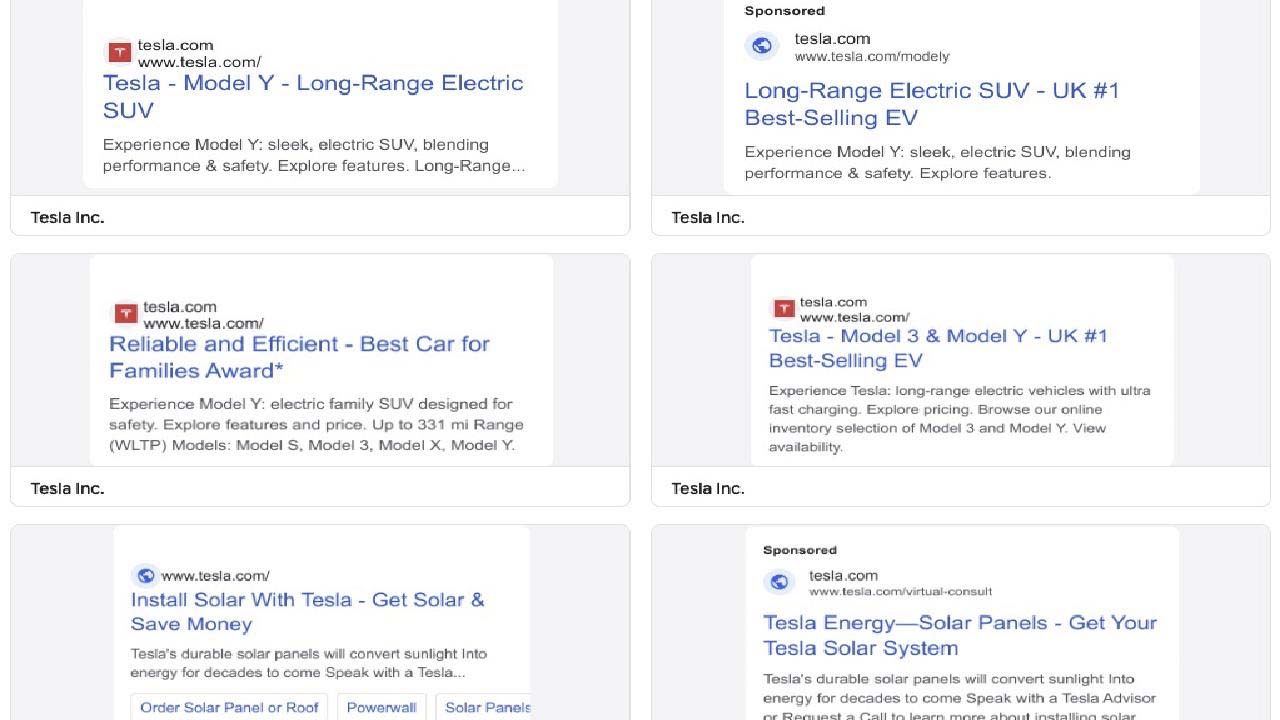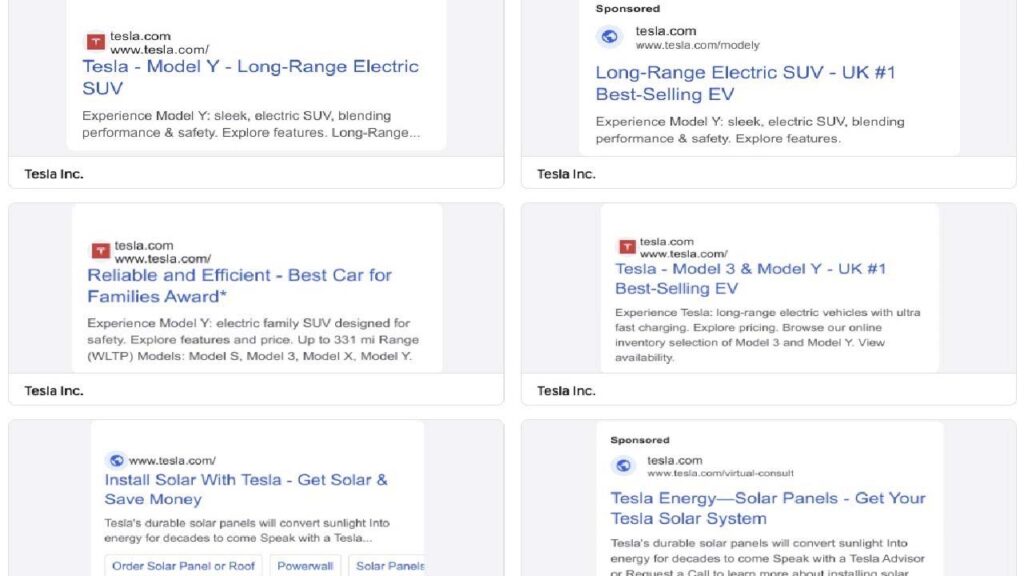 You may also like: Tesla Model S Plaid Reclaims Nurburgring, Clocks 288 km/h
What We Think
We see that the sales of EVs are at an all-time high. More importantly, they are not just concentrated in one corner of the world. Most nations are opening up to the idea of electric mobility. As a result, new players have also joined the fray. Hence, the competition is rapidly rising as customers are getting exposed to new players that are offering them incredible products at affordable prices. Therefore, we appreciate Musk's decision to start exploring all the avenues to spread the word and make sure to keep their products in front of as many eyeballs as possible.
Join us for FREE NEWS Updates on our Whatsapp Community or our official telegram channel.