The Mercedes-Benz GLA has been launched in India.
Price
Diesel Variants
GLA 200 CDI Style : Rs. 32.75 Lakh
GLA 200 CDI Sport : Rs. 36.9 Lakh
Petrol Variants
GLA 200 Sport : Rs. 36 Lakh
All prices are ex-showroom Delhi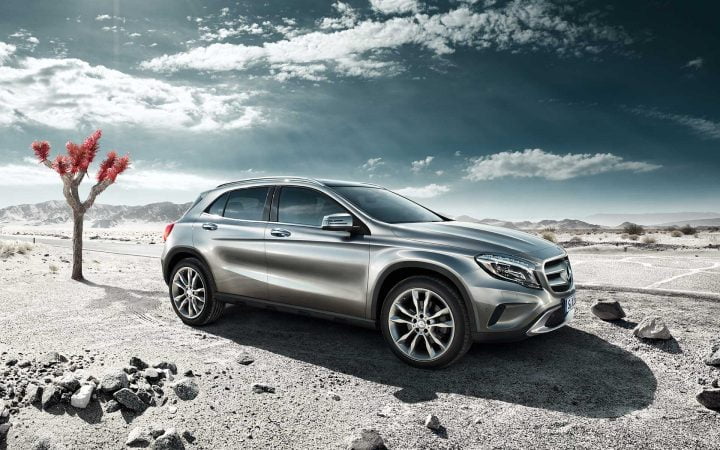 The CUV is a crossover between the luxury cars and the SUVs. The company is known for the over the top features in its products. This new launch is also no exception and comprises of many luxurious accessories. The company's presence was missed in this classy segment which now may witness a cut throat fight for the crown.
The Mercedes-Benz GLA is a luxury compact crossover which was first showcased in Shanghai Auto show in 2013 and in the same year at the Frankfort Auto Show in September. Designed by Uli Baur the car has the special Mercedes signature class in its design as it can be seen in the pictures. Talking of design, the company claims that the GLA is the most streamlined SUV in the market. The new launch shares its design platform with the A-Class and B-Class.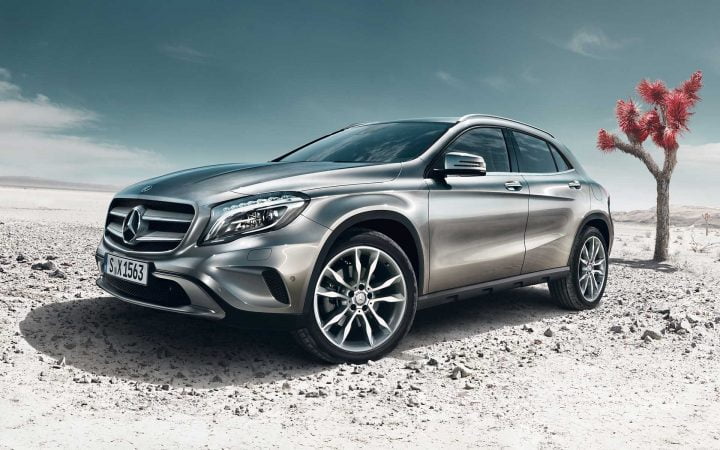 The GLA is offered with two engine options, one diesel and one petrol. Only front wheel drive variants are available, unlike foreign markets where AWD variants are also offered. The diesel powered 200 CDI variants are powered by a 2.2-litre turbocharged engine producing 134 BHP @ 3600 – 4400 RPM while returning 17.9 KMPL. This can propel the 200 CDI from 0-100 KMPH in 9.9 seconds with a top speed of approximately 205 KMPH.
The petrol powered variant is powered by a 2.0-litre engine producing 181 BHP @ 5500 RPM and 300 Nm @ 1200-1400 RPM, fuel-efficiency figure of 13.7 KMPL. The GLA 200 is propelled from 0-100 KMPH in 7.6 KMPH and goes on to an apporximate top-speed of 225 KMPH. Both the engines are paired to a 7-speed dual-clutch transmission.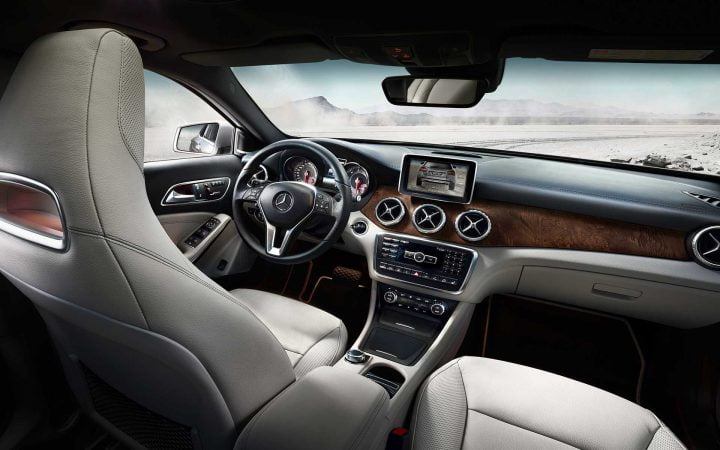 The new Mercedes Benz GLA also boasts of certain hidden but important features. It will be available equipped with Collision Prevention Assist and Attention Assist. The Collision Prevention Assist is an essential protection measures which uses the employed sensors to warn the driver about any possible collision. The Attention Assist is an interesting addition; as per the company's press release,"Attention Assist analyses the driver's behavior and if the driver's fatigue is detected it will inform the driver to: 'Take a break'." The car also has a head unit showing off road parameters like climb and incline angles.
The luxury compact crossover targets the segment reigned by BMW X1 and Audi Q3.
We will keep you posted. Let us know your thoughts on the Mercedes-Benz GLA in the comments section below.
Stay tuned for more news and features on Car Blog India.