GMC will be unveiling the new Hummer EV before the end of this year and wait till you hear the numbers – 1,014hp and 15,592Nm of torque, and a 0-100kph time of 3sec. Excited already?
Remember the iconic Hummer SUV? The GM Hummer had for long been a symbol of power and stature, with a remarkable presence, second to none. It only went out of production about a decade ago but it surely is remembered for the behemoth it has been. Well, the iconic Hummer will be reborn as an EV. American automotive giant General Motors (GM) has confirmed it will resurrect the Hummer name for a new line of premium electric SUVs and pickup trucks.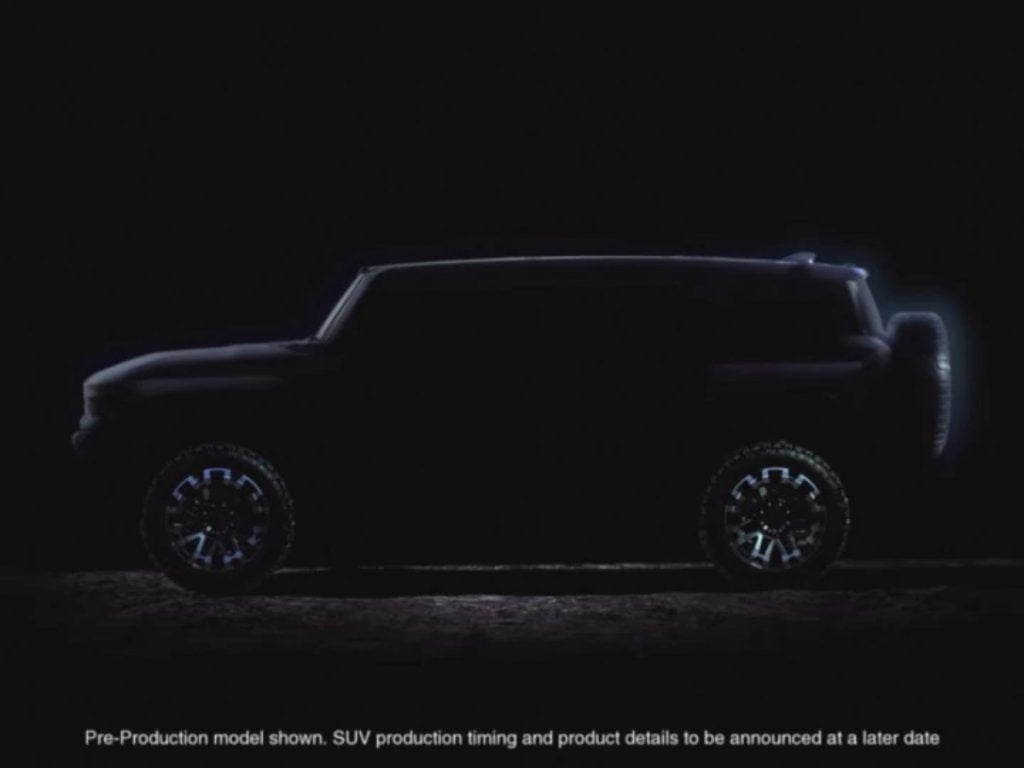 The Hummer EV will arrive under the brand name of GMC and the numbers are astonishing. 1,014hp and 15,592Nm of torque, and the Hummer EV will be capable of a 0-100kph time of 3sec. Such performance from a behemoth of an SUV will sure put sportscar to shame. But that's the thing about EVs, instant torque and off you go. Well its just the numbers that GMC has revealed as of yet but they promise that the SUV will deliver an "incredible on- and off-road capability."
GMC will be unveiling the new Hummer EV sometime between September and December this year while production of the SUV will being towards the end of next year. The teaser also reveals that the Hummer EV will come with Ultium batteries but it hasn't mentioned the capacity of the battery yet. GM's Ultium batteries usually are of the capacity of 50kWh to 200kWh, where the latter can return a range of about 400 miles in a single charge. The Ultium batteries also support Level 2 and DC fast charging.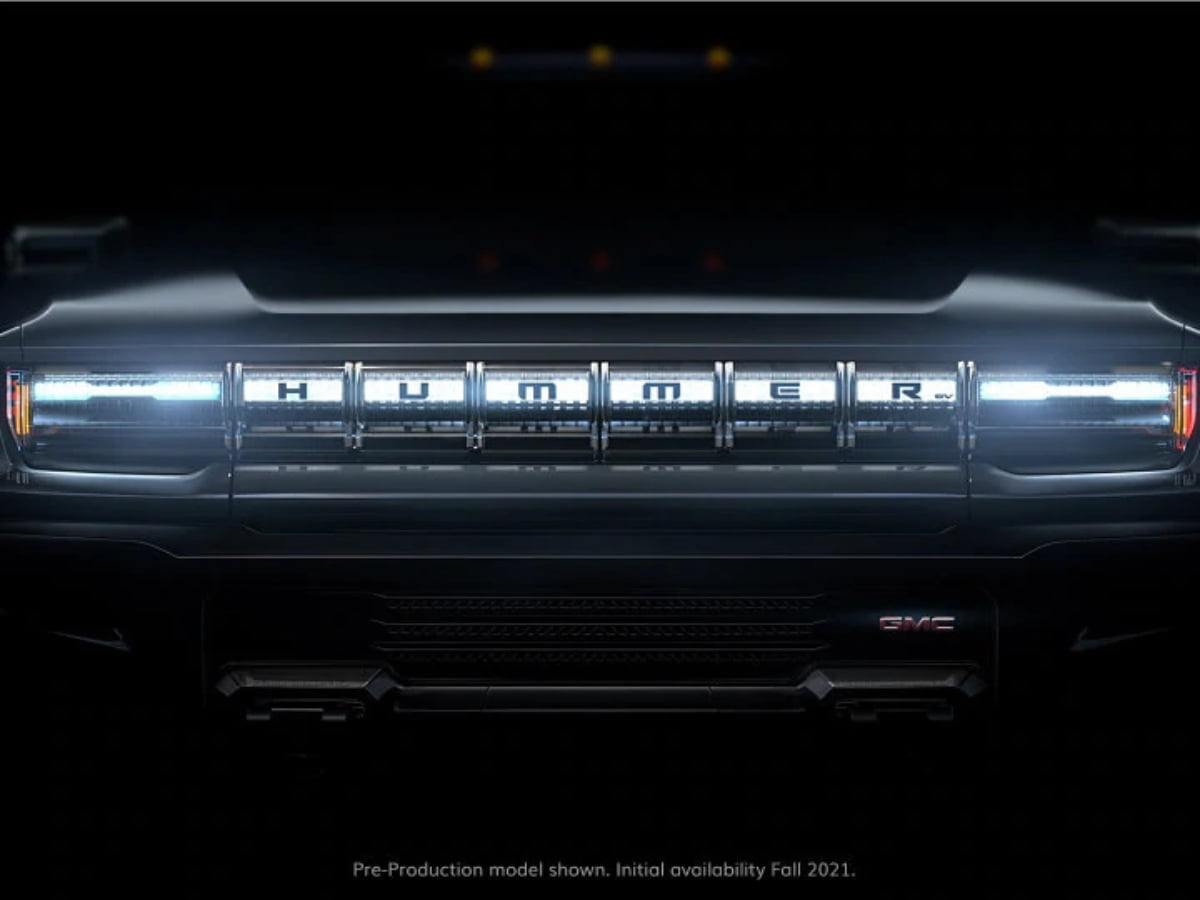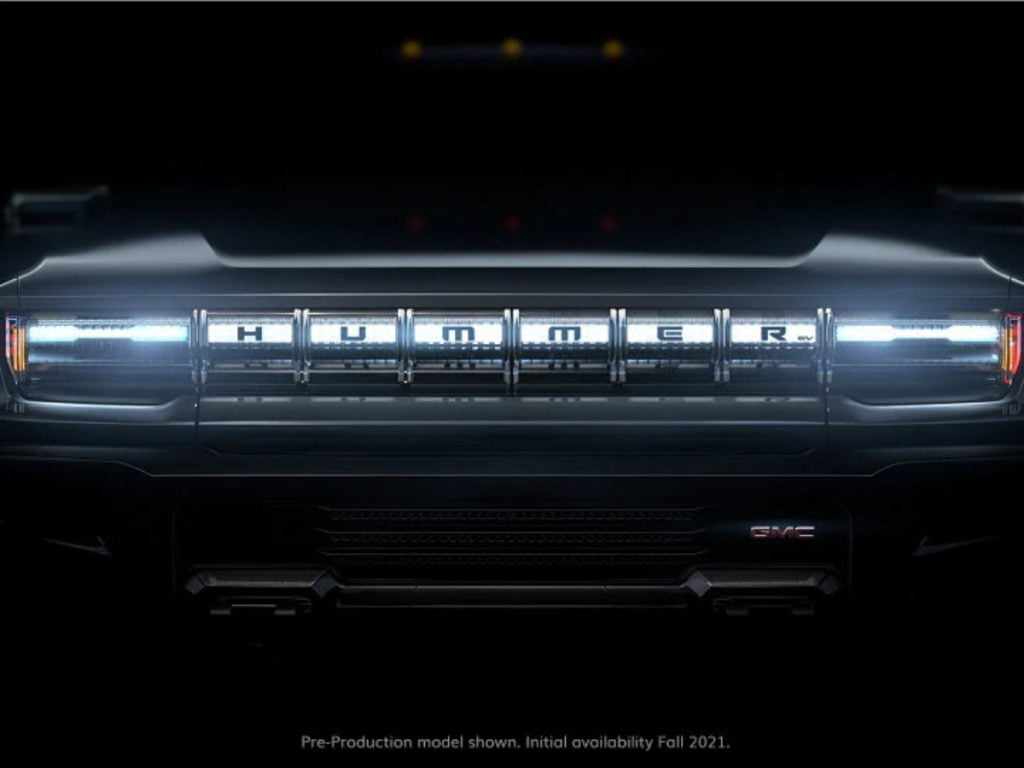 Also Read : Jeep Compass Night Eagle Launched – Price and Details
The teaser also hints at an 'Adrenaline mode' which we are guessing will be something similar to Tesla's Ludicrous mode. Well, this is the mode that will pin you back to your seat. As mentioned earlier, the new Hummer also intends to be a rugged off-roader and that is where the 'Crab mode' comes in. Lastly, the teaser also talks about a Super Cruise advanced driver assistance system and it remain to be seen what it essentially is.
Also Read : Kia Reveals the Interiors of the Sonet Through Design Sketches!
In terms of design however, the Hummer EV seem to have stuck to its roots. It harks back to the iconic design, only a decade younger and much more sophisticated. The silhouette, as was seen in the teaser, boasts of a butch and upright stance and an earlier teaser also reveals the front end design with an iconic slatted grille with an LED bar behind it. The Hummer EV will also come with a removable roof for a proper off-road experience, and just like its predecessor, the new Hummer EV will also boast of both an SUV and pick-up truck body styles. Bookings for the Hummer will begin as soon as the SUV is revealed and deliveries are set to begin in early 2021. And before you ask it, it's not coming to India. You will still find a lot of the original Hummers on our roads, all of which were imported, and so can be done with the Hummer EV a s well.
Join us for FREE NEWS Updates on our Whatsapp Community or our official telegram channel.