This post deals with some cool things to know about car air fresheners. Air fresheners are very common in India as one is not sure about how many different kinds of smells can one encounter on the Indian roads. To avoid the could odour, air fresheners serve as a great tool. Many big companies produce such items as a part of car accessories and are sold via the dealership itself. The most common flavours of air fresheners are flowers, fruits, mint, or other citrus oils as refreshing fragrances. Many people find it useful to experience such smells to start their journeys with. It is also a great technique to charge up someone who feel motion sick during long travels. Therefore, the applications for air fresheners are infinite. But what could be the effects of it on our health? Let us find out!
Also read: How Often Should You Change The Transmission Fluid of Your Car?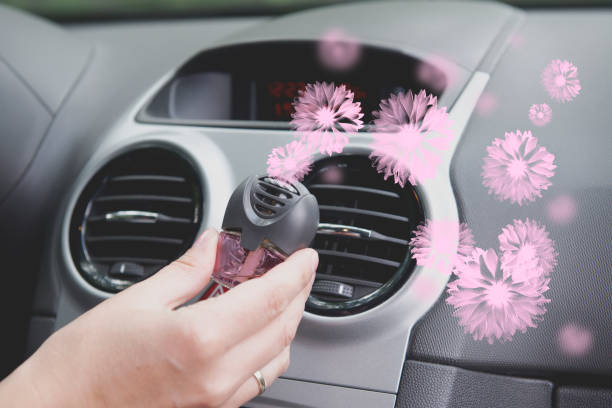 Interesting Things About Car Air Fresheners
Air fresheners are essentially chemical compounds developed to replicate certain pleasant smells. A handful of such fragrances are derived from natural products. This means that most of the car fragrances out there carry harmful or even toxic chemicals which could have hazardous effects on our health. For instance, many fragrances can straight up cause headache, nausea or asthma. There could be a ton of breathing problems along with skin allergies, etc. One has to be careful while buying these things. Air fresheners generally have chemicals like Volatile Organic Compound (VOC), benzene, formaldehyde, aerosol propellants, and allergens that are harmful to humans. The actual results might come after prolonged usage. Here are some of the alternatives that could go for instead.
Also read: How To Reduce Excessive Fuel Consumption?
Activated charcoal is something you must have heard of. It is a common ingredient in face washes. It is a natural odour killer and could be packed in a car quite easily. There is no smell related to it either. Other options include making fragrances from essential oils found at your home. You can be creative and develop your own fragrance from herbal or other beneficial ingredients. These are some of the methods through which you could still prevent bad odour from getting in your car and at the same time use some natural herbs to boost your health even further.
Also read: You've Been Using Your High Beam Incorrectly All This While!