Check out this modified Hummer H2 with a gigantic body and powerful engine running on small 13-inch tires that come on WagonR.
We all have good memories of Hummers with big wheels, muscular body and the raw appeal. The American SUV was good at off-roading and was also a popular car in the lifestyle segment. In 2009, the company went bankrupt thus taking Hummer off the chart.
We have seen a lot of modified Hummers, some made into proper off-roaders while some modified as dancing cars. But this version over here is the craziest job ever seen on a Hummer and actually, on any big car.
So, this modified SUV gets 13-inch gold plated tires from Lada. Originally, the H2 gets 17-inch tires and other specific versions get tires as big as 20 inchers. The owner says that he could not find any affordable alternative and that's why, decided to try it out.
Also Read: This Simply Modified Maruti Esteem Is All About High Performance!
Can a 3 Ton car run on so small wheels? They have actually shown it going outside on roads and in the snow. This modification is done by Garage 54 in Russia. In the video, they have also explained how did these small rims fit inside the big Hummer.
So, the guys at Garage 54 cut out the centre of wheel hub with a plasma cutter. They have also added 4 more studholes in the rim, taking the total count up to 8. After hammering the rims into the specific shape, the rim was wrapped with passenger car tires.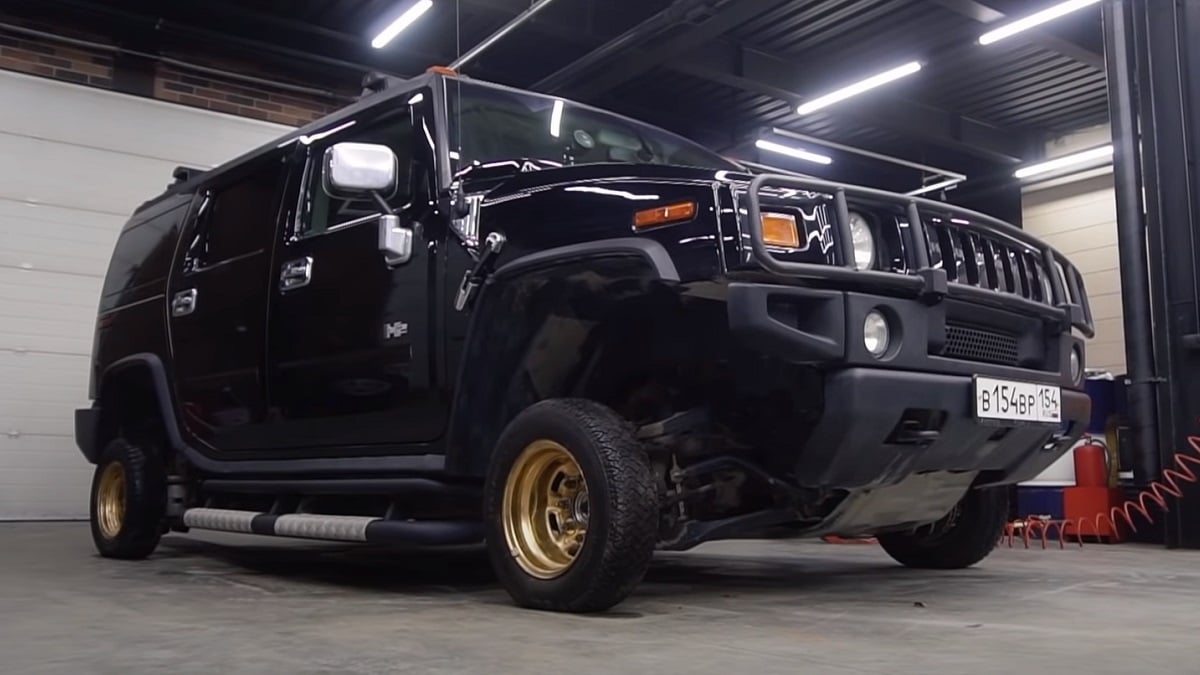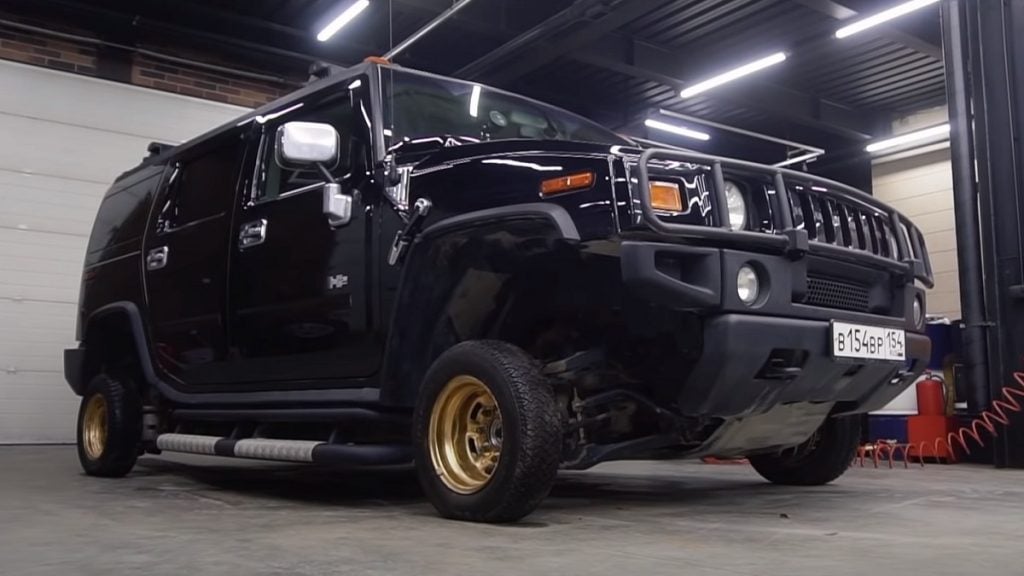 Despite this modification, the Hummer still performs well when taken outside. However, the experiment was done with just one person seated inside. I am sure you cannot use it for your daily purpose or even for a short round with more than a person inside.
Also Read: Is This A Mahindra Thar Or Bolero Modified Into Jeep Wrangler? Guess!
Mostly, we have seen larger tyres installed on cars that are very near to their fenders. Now that the Hummer has gone through such experiment, many of them will try on other SUVs. But let me warn you, it will be dangerous and not for your daily running.
Join us for FREE NEWS Updates on our Whatsapp Community or our official telegram channel.