Waiting at toll plazas is something that every motorists dreads. Thanks to lack of lane discipline, unsystematic toll collectors and the general lawlessness that prevails on Indian roads, one often finds himself wasting hours at some of the toll collection booths. Now, in a development that has left many pleasantly surprised, an important, and a really less known, toll plaza 3 minute rule in India has come to light. Mr. Hariom Jindal, an advocate, filed an RTI last year about the toll plaza waiting rules in India. The information that he has finally received from RTI comes across as a big relief. As per the information Mr. Jindal has received, it should be ensured that vehicles complete the entire procedure of paying toll fees at the plaza counter area within a span of 3-minutes.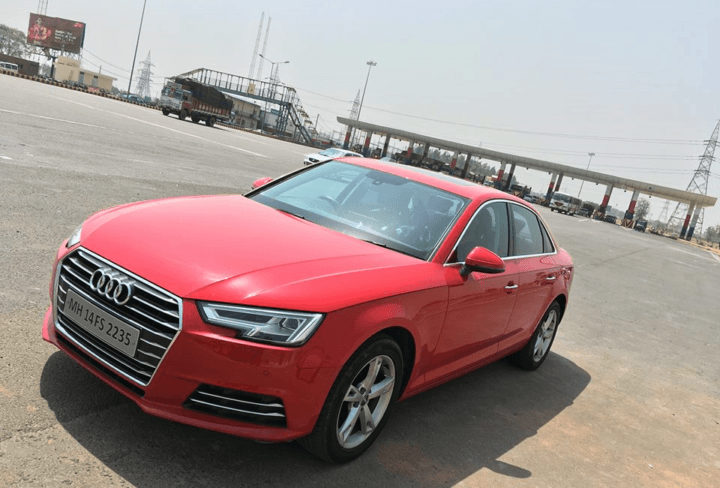 Also See- How to Increase Your Car's Fuel Economy
In case any vehicle fails to complete this process owing to traffic congestion at the booth, or due to delay at the toll collector's end or due to any similar situation, the motorist is not bound to pay the toll fees. This toll plaza 3 minute rule is something that most of us have been simply unaware. On most occasions, we seem to have no choice but to wait at the booth for many minutes before the car right in front moves ahead. This rule is applicable only to the cars stuck in the toll plaza area and not in the ques. Now, thanks to the 3 min rule coming to light, many motorists will at least save some money in lieu of the time wasted at the plazas.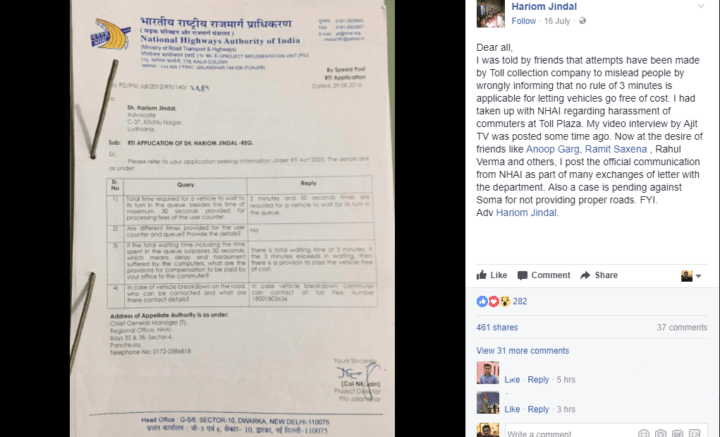 Also See- Monsoon Car Care Tips
All this comes to light due to a Facebook post by Mr. Jindal. The advocate decided to spread the word and help others by posting a picture of the response he has got from the National Highway Authority of India (NHAI). In response to his query regarding the max. time in which a vehicle should clear all the procedure of toll payment, NHAI has clearly stated that the max. waiting period for any vehicle to clear the toll booth is around 2 minutes and 50 seconds. This toll plaza 3 minute rule applies to every type of vehicle, regardless of its size. Any vehicle that is unable to clear the toll payment procedure owing to traffic congestion and delays caused by the booth operator is no more bound to pay any toll fees.
Also See- When to Change Tyres and How to Increase You Car Tyre's Life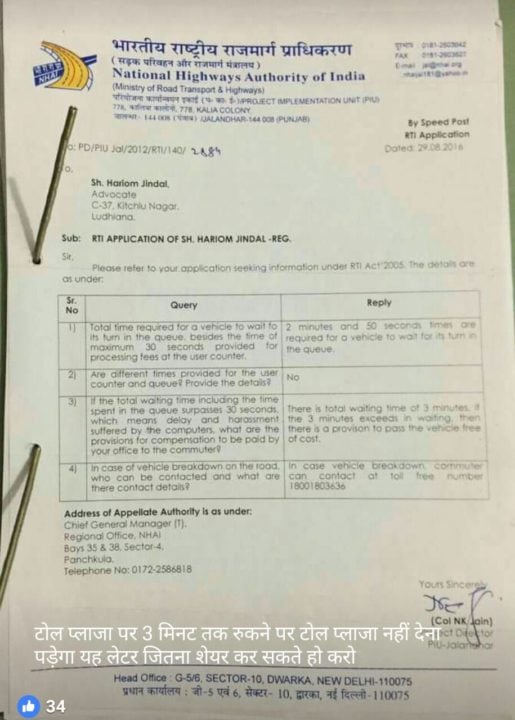 We, at Car Blog India, wholeheatedly thank Mr Jindal for raising this query and sharing the response to his RTI on social media. We're sure many will benefit from this toll plaza 3 minute rule. What do you think about this development? Do share your views in the comments section below.
Editor Rating

Rated 5 stars

Spectacular
---
Toll Plaza 3 Minute Rule

Reviewed by:

Published on:

Last modified:
---