To mark World Motorcycle day on June 21, we bring you top five motorcycle road trip destinations that you should definitely put in your bucket list and pursue them once times are better.
Lately, India has seen a huge influx of adventure tourer motorcycles and with it, there has been a growing culture of long distance touring in the country as well. While you can do long distance touring in any motorcycle for that matter, a purpose-built machine is always more handy. But this article is not about motorcycles, but about places they can take you. We just celebrated the world motorcycle day a couple of days ago and while the pandemic is still on us, it does not hurt to make up your bucket list meanwhile. So here are five great motorcycle road trip destinations that you should definitely consider once the pandemic is over.
Mumbai-Goa Road Trip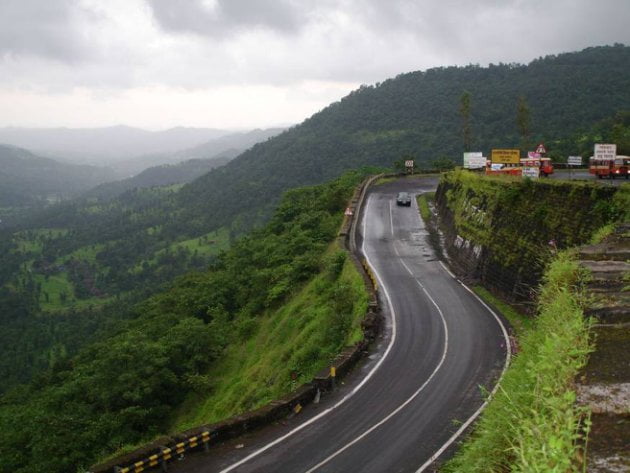 This is a classic road trip and perhaps best done in the monsoons or right after it. There are two routes via which you can do the Mumbai-Goa road trip – NH4 and NH66 – and the distance is about 580-590 km. The NH4 route will take you through Pune, Satara, Kolhapur, Belgaum and then to Goa. This is the more common route and one that takes a little lesser time. The NH66 route takes you through the western ghats and is more scenic with its lush greens, particularly in the monsoons. This route takes you through Southern Maharashtra and along the coast, through Panvel, Kolad, Chiplun, Sawantwadi and then finally through to Goa. The Mumbai-Goa road trip easily fits within a weekend too.
Jaipur to Jaisalmer via Jodhpur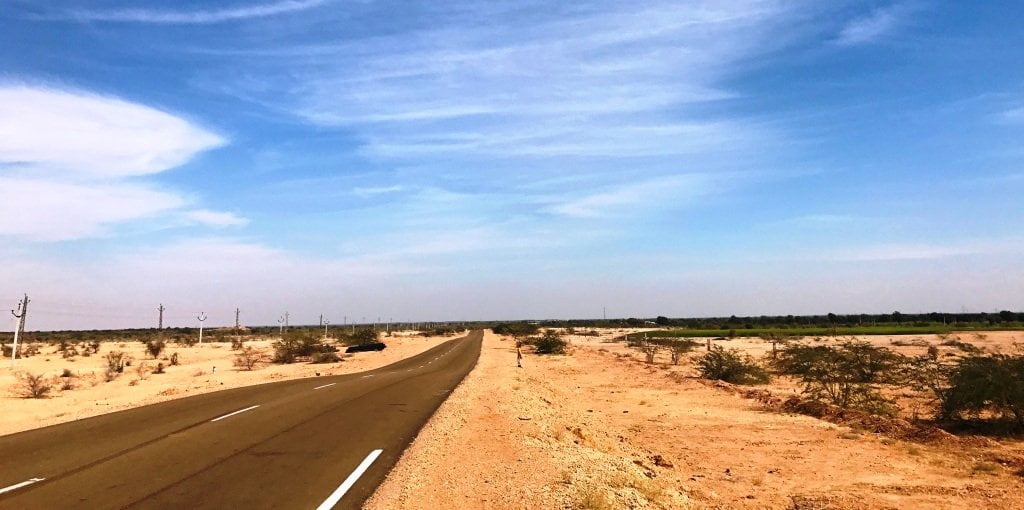 Rajasthan is blessed with one of the finest roads in the country and one of the most beautiful landscapes too. A road trip from Jaipur to Jaisalmer will take you through the entire state of Rajasthan and this is yet another classic road trip. You will come across towns like Jodhpur, Pokhran and several other beautiful places, each of which deserves a stop. The cities of Jaipur and Jaisalmer itself have a lot to see. The distance from Jodhpur to Jaisalmer is about 600 km through the NH11 and the roads are in superb condition throughout. It's best to do this trip in the winter months as riding through Rajasthan in the summer months on a motorcycle can be quite exhausting.
Guwahati to Cherrapunji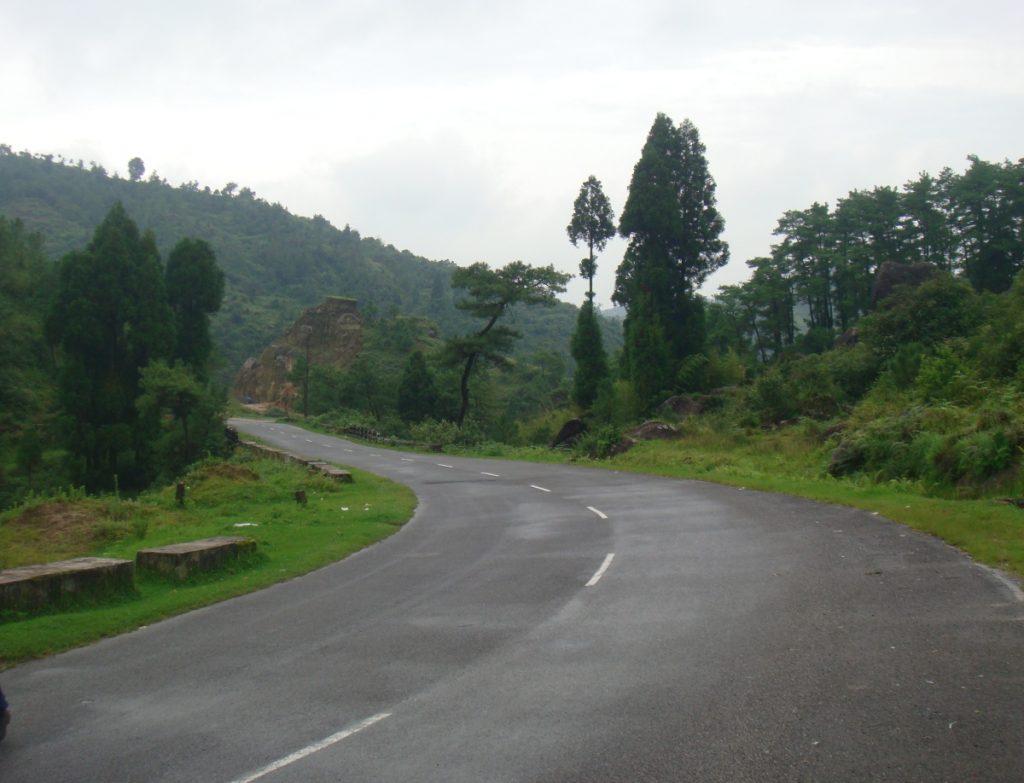 The entire of North-East of India is extremely scenic but the ride from Guwahati in Assam to Cherrapunji has to be one of the most scenic road trips you can take in the entire country. Right as you start off from Guwahati towards Shillong through the NH6, nature already throws its wonders at you. But once you leave the NH6 to head towards Cherrapunji, it is then that nature really puts on its finest show. Lush green hills adorned with gorgeous waterfalls will take your breath away. There's very less traffic on most north-easter routes and if you are lucky to be accompanied by the rain on your way, you are sure to have a very memorable ride indeed.
Also Read : After Armani, Here's a Vespa 946 Built in Collaboration With Christian Dior!
Dehradun to Badrinath/Mana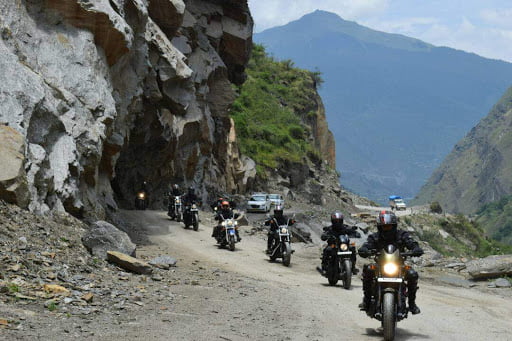 We have covered the east and west but this one takes you up north. If you are starting your trip from Delhi, you will have to catch the NH58 that starts from Ghaziabad in UP and takes you all the way to Mana in Uttarakhand. The real journey however start from Dehradun and it takes you up to Mana which is the last village on the Indo-China border. This route is dotted with numerous religious pilgrim sites like Dev Prayag, Kedarnath, Hemkunt Sahib and Badrinath. This is perhaps the most ideal pilgrimage motorcycle road trip to wash you of all your sins. Extremely scenic with numerous flora and fauna, the route also has some breathtaking stretches of tarmac.
Also Read : A KTM 1290 Super Duke on Four Wheels – Here's What It Would Be Like
Manali to Leh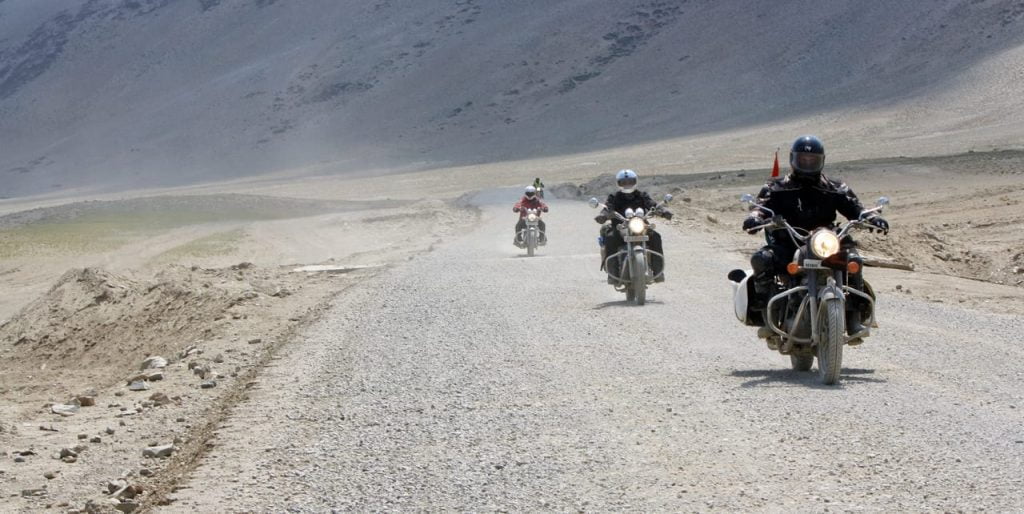 And finally, here's the cliche. Cliche it might be but this is really the pilgrimage ride for motorcyclist in the country. The route is about 490 km long from Manali to Leh and it takes you through places like Jispa, Sarchu and Upshi. The highest pass you will cross on your way is the TagLang La which is about 17,480 feet above sea level. Perhaps no other road trip in the country comes close to this in terms of scenic beauty. Just when you though that this was the most scenic spot on the route, you are greeted by an even more breathtaking sight just a corner away. It is one of those trips which every motorcyclist should do atleast once in a lifetime.