Toyota is recalling 119 units of its sedan Camry that was manufactured in Japan and sold in India. This recall is part of their Volunteer Recall code but is also rectifying a malfunction in the front suspension system.
The Japanese parent company Toyota Moto Corp recalled 1.7 lakh part of their global recall program of Camry.
The front suspension and the ball joint were a few things that the recall included.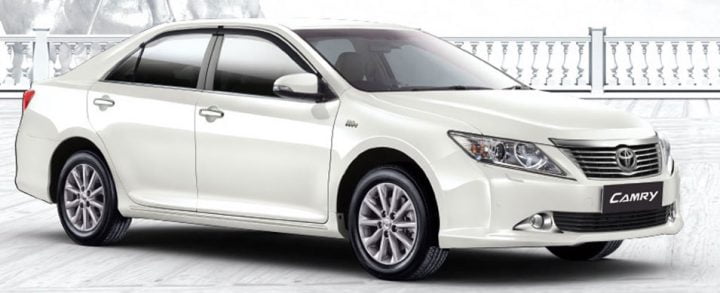 Toyota Kirloska Motor (TKM) made an official statement saying that,"The recall campaign will cover a total of 119 units sold in India and manufactured in Japan between Match 2011 and July 2011."
The company also added that car owners will be contacted by their respective dealers and the repairs will be done absolutely free of charge for them.
Toyota is not aware about any sort of accidents of injuries that happened due to the faulty from suspension but they still decided to go ahead with the recall as standard procedure.
The company also recalled Innovative the MPV vehicle, 44,989 units, manufactured between February 2005 and December 2008. This recall was due to a malfunctioning cable on the steering wheel.
Since the time industry body SIAM began voluntary vehicle recalls to make sure all safety is intact in July 2012, more than 7 lakh cars have similarly recalled by many others. Other companies include Maruti Suzuki, Ford, Honda, Mahindra, Nissan and General Motors.
The Toyota Camry recall is a global procedure that is taking place with 170,000 units with Europe to account for the maximum of 120,000 units and Japan with 40,000 units.