Toyota is one of the most successful global brands. The quality of its engines continues to be the company's USP.
Toyota is one of the most popular car brands in the Indian market. The Japanese carmaker comes with unique capabilities that separate it from other major brands in the country. While Maruti Suzuki is known for best-in-class fuel efficiency, other Indian brands (Mahindra and Tata) are attracting customers with their great build quality. Additionally, Kia and Hyundai are getting popular for offering great features. However, the major highlight of Toyota is its reliable engine. The Japanese engines can last for more than 10 lakh kilometers. Here's why:
You May Also Like: Monster Toyota Fortuner is the Real 'Big Daddy' of All SUVs
You May Also Like: Indian Drives Toyota Tacoma From USA to India – 13500 km in 53 Days!
It is quite common to see Toyota Innova type 1 running without any major issues. Some of the car units have lasted for as long as 10 lakh km on the odometer. This highlights the extremely reliable nature of Toyota engines. A new YouTube video by 'Talking Cars' explains why Toyota Innovas are faring better than their counterparts in the same segment. As you can see in the video above, the Toyota Innova's 2.5-liter turbocharged diesel engine is built to last. Unlike most modern cars, it lacks advanced functions. Instead, the Japanese brand has got the basics right.
The Toyota Innova 2.5-litre turbocharged diesel engine is made from a cast iron block with aluminum pistons and an aluminum head. The engineers have not compromised on the quality of all materials used in this engine. Even the connecting rods of the aluminum pistons are stronger than usual. Since this engine is made to last longer, Toyota has not tried to reduce weight either. Additionally, the Japanese company has made changes to keep the pistons cool even when the engine is warm. As a result, the engine suffers less wear and tear in the long run.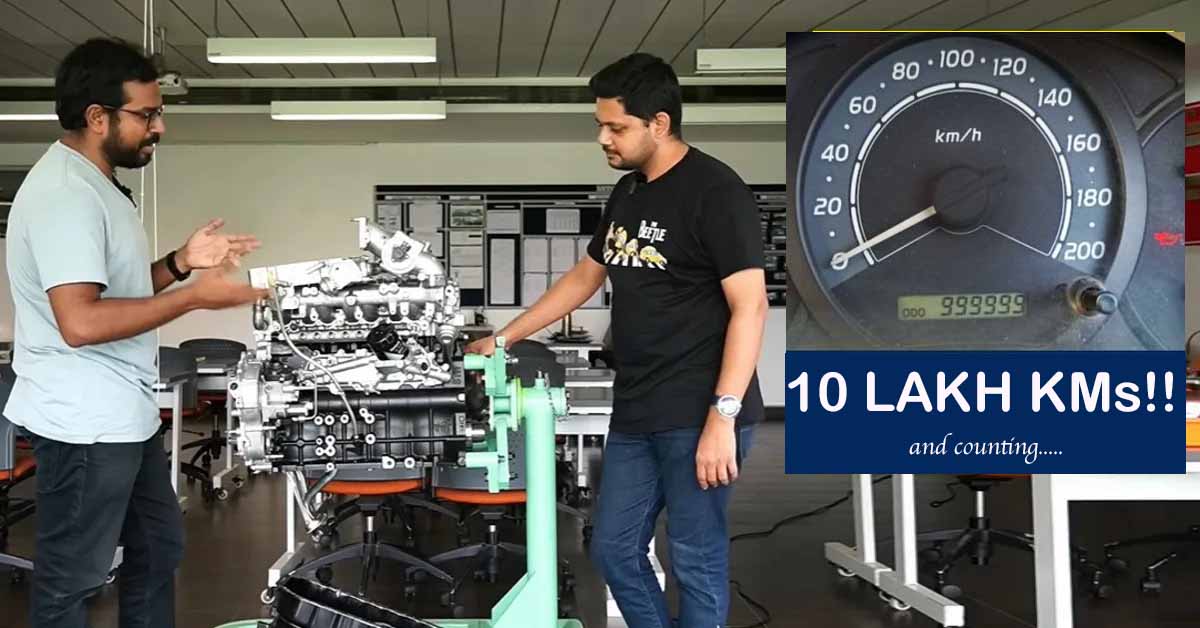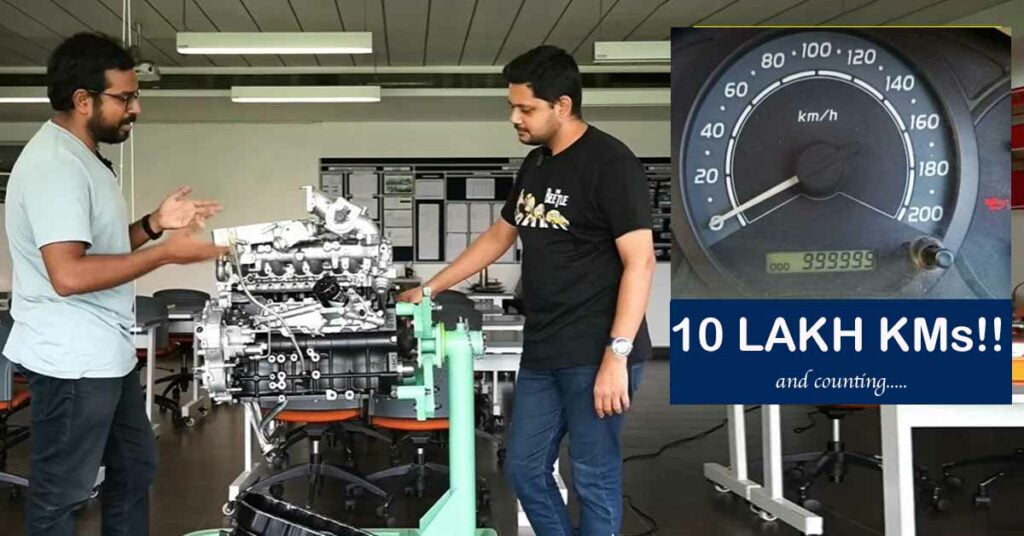 You May Also Like: New Nissan X-Trail vs Toyota Fortuner Comparison
The Innova's 2.5-liter D4D engine offers 100 Ps of power and 200 Nm of peak torque. When compared to other cars with 2.5-liter engines, this is a relatively less amount of power and torque. For example, the Maruti Ertiga gets 100 Ps of power and 200 Nm of peak torque from its 1.3 diesel engine. Toyota has intentionally not tuned the engine to generate more power and torque. Instead, the 2.5-liter D4D engine is built to offer high torque at low revs. It redlines at around 4,400 rpm. Clearly, Toyota's priority is to avoid putting the engine through a lot of stress.
In most scenarios, car engines start petering out due to extra push for power. Many modern car engines are tuned to offer as much power and torque as possible. This adds a lot of strain to a normal car engine and it starts showing signs of errors. In the long run, such units run out earlier than usual. Using the Toyota approach, a diesel engine can be made more reliable. The build quality of the Toyota Innova engine is way better than many modern cars. Even the fit and finish are superior. In summation, the reason Toyota engines last more than 10 Lakh Km is the quality of the components, smart engineering, and the right priorities.
Join us for FREE NEWS Updates on our Whatsapp Community or our official telegram channel.