With the sedan segment in a bit of a resurgence currently, the trend of turbo-petrol engines is catching up on the sedans too. Here we have compiled a list of all the turbo-petrol sedans in India under a budget a of Rs 15 lakh.
The turbo-petrol trend seems to have caught on well with India as its now making its way to numerous mass market cars. With down-sizing being the norm, internal combustion engines are getting smaller and are even losing cylinders. They are however being plonked with turbochargers to make up for the loss and while it aids efficiency, it also brings with it a decent amount of performance. We have seen a number of SUVs with turbo-petrol engines already (Venue, Creta, Seltos, Hector, etc), and now, the sedan segment in a bit of a resurgence are coming to terms with turbo-petrol engines. So here's a list of all the turbo-petrol sedans you can buy in India under a budget of Rs 15 lakh.
Volkswagen Vento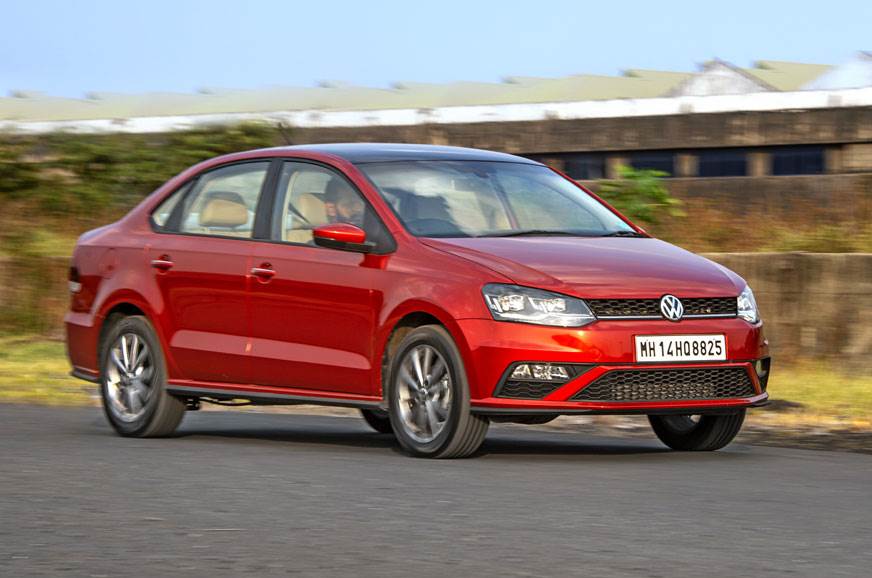 We have got to start with Volkswagen and their TSI engines as that has been the actual trend setter in this segment. And we will be seeing this engine in application in a lot of other cars as well. The Volkswagen Vento is powered by a 1.0-litre, three-cylinder, turbo petrol that produces 108 bhp at 5,250 rpm and 175 Nm of peak torque at 4,000 rpm. The engine only comes mated to a 6-speed manual transmission and it delivers a fuel economy of 18.79 kmpl. This is currently the only powertrain option available on the Vento and its prices start from Rs 8.87 lakh and goes up to Rs 13.30 lakh.
Skoda Rapid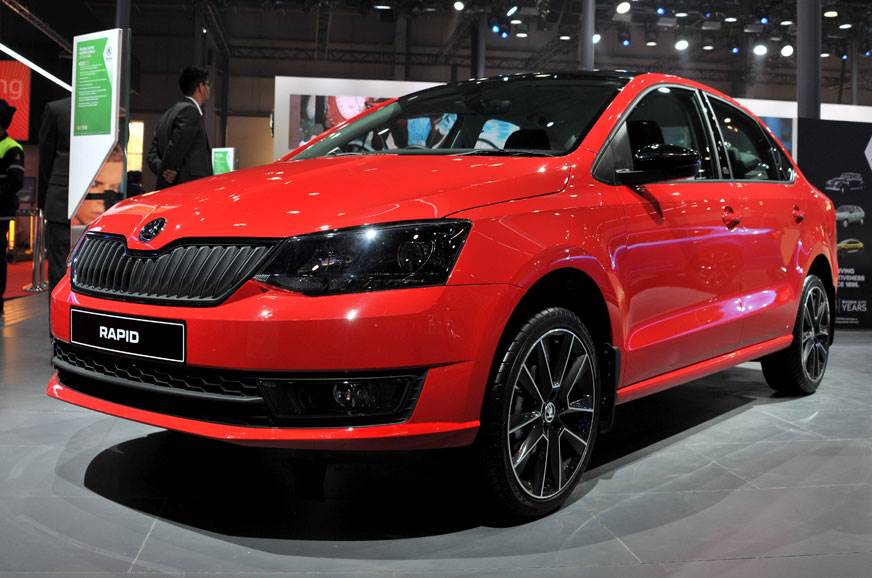 Yes, the Volkswagen Vento and the Skoda Rapid are identical cars under the skin but they still have a very different appeal. While the Vento is a little more gentleman-like, the Rapid certainly announces its sporty credentials well. It's also the best driver's car in its segment. The Rapid is also powered by the same 1.0L, three-cylinder petrol engine as in the Vento and it produces the same 108 bhp and 175 Nm of torque. Transmission options of a 6-speed manual and fuel efficiency figures are also identical. Like the Vento, this too is the only powertrain option on the Rapid. Prices for the Skoda Rapid 1.0 TSI however starts at Rs 7.49 lakh and goes up to Rs 11.79 lakh. It's certainly cheaper than the Vento and by a good margin.
Also Read : Honda City RS With A Turbo Petrol Engine Might Be Launched In India
Hyundai Verna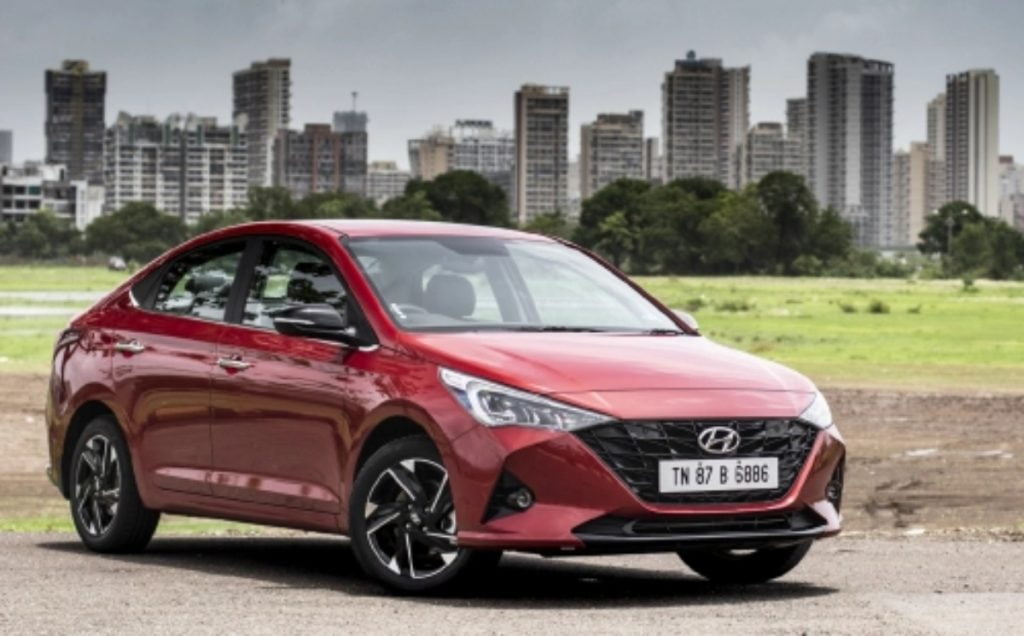 Apart from Volkswagen group's TSI engines, the other manufacturer who's making a mark with turbo-petrol engines is Hyundai. In fact, Hyundai already has two turbo-petrol engines in India – the 1.4L turbo-petrol engine that does duty in the Creta and Seltos and the smaller 1.0L turbo-petrol engine that powers the Venue, Grand i10 Nios, Aura and also the Verna Facelift. Yes, the Verna facelift gets this new 1.0L three-cylinder, turbo petrol motor that produces 118 bhp and 172 Nm of torque and it comes mated to a seven-speed dual-clutch transmission. It is also quite frugal delivering 19.2 kmpl. Hyundai offers the turbo-petrol engine on the Verna only on the top-spec SX (O) variant, priced at Rs 13.99 lakh.
Also Read : Top 7 Turbo Petrol Cars That Will Be Launched In 2020
Hyundai Aura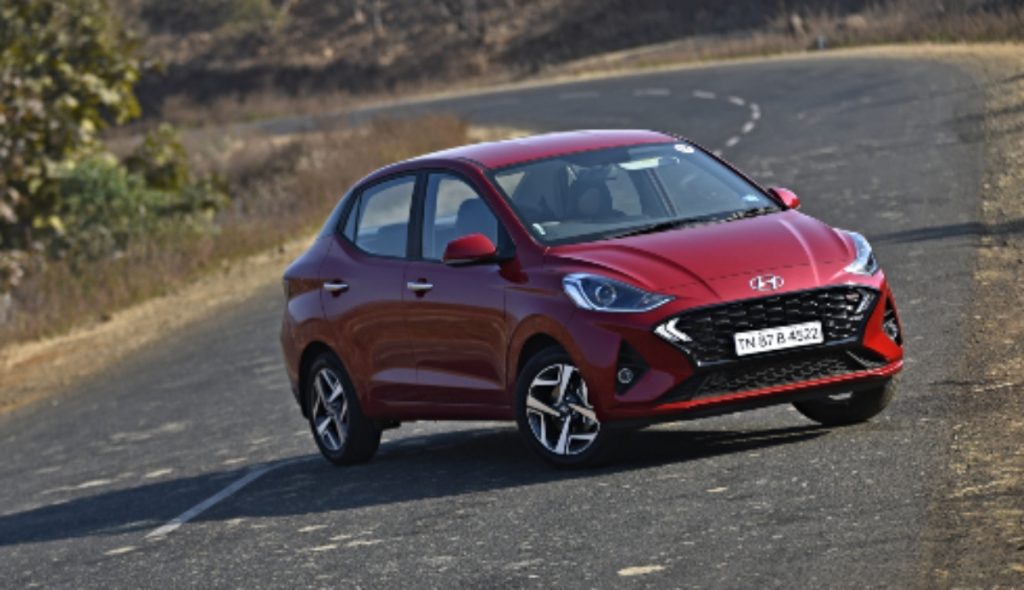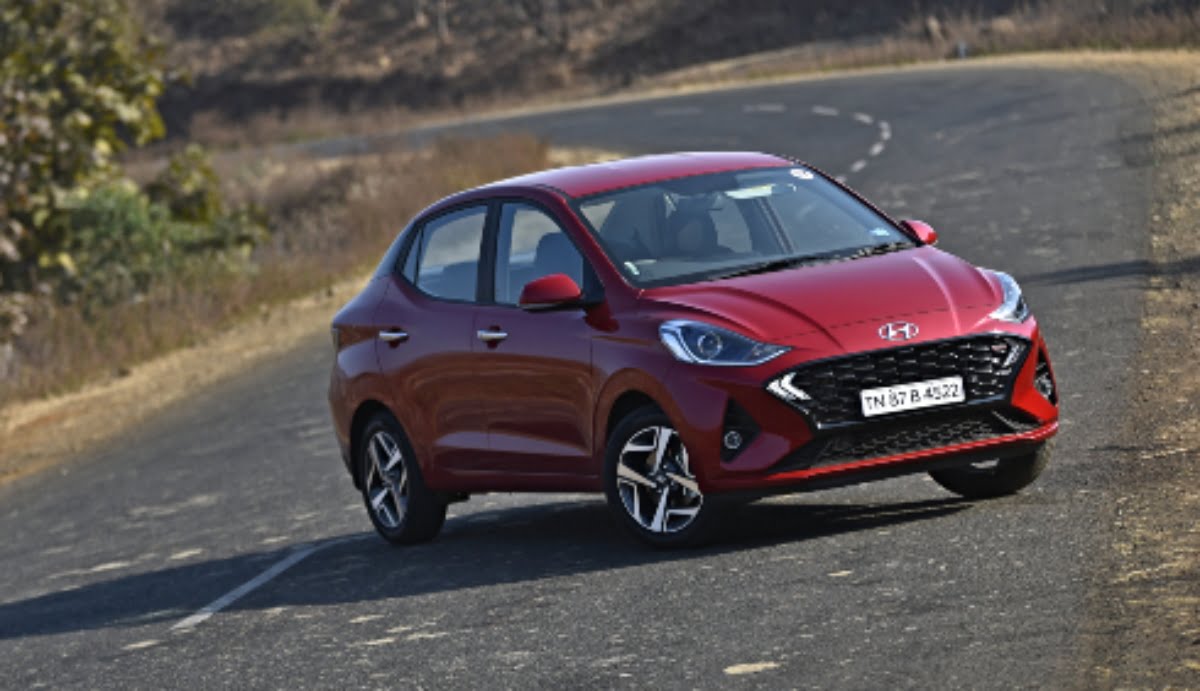 The last car on this list is another Hyundai and its the Aura. Hyundai has been using this 1.0L turbo-petrol engine in a number of cars and they have a couple of tunings for this engine. Here in the Aura, the same engine produces 98 bhp at 6,000 rpm and 171 Nm at 4,000 rpm and is mated to a five-speed manual gearbox as standard. It delivers 20.5 kmpl in the Hyundai Aura. The Aura is also the only sub-compact sedan in its segment to come with a turbo-petrol engine. Just like the Verna, Hyundai offers the turbo-petrol engine only on the top-spec SX+ variant priced at Rs 8.55 lakh.