In the United Kingdom, a car owner successfully located his £23,000 (INR 23.31 lakh) car after it was stolen from his residence in Birmingham, thanks to Google Earth. According to Metro, Jayy Robinson, who was preparing to head to work, discovered that both his cars, a sporty Seat and a Volkswagen Gold, had been stolen when he went downstairs.
You may also like: Inspired by Fast & Furious, Thieves Try to Steal ATM Using Maruti Ertiga
Stolen Car Seen on Snapchat
Burglars had allegedly entered his residence and stolen the keys to both of his cars. The 23-year-old, feeling let down by the police response, took to social media to express his dismay over the audacious theft. A grainy video of the stolen Seat was circulated on the image-sharing social media platform Snapchat and was spotted by Robinson's friend Jamie. However, the thief insisted on a £2,000 ransom to return the car.
With his tech-savvy skills, Jamie assisted Robinson in conducting a reverse image search of the building adjacent to where the car was found. By identifying the name of a housing estate on a wheelie bin, they successfully triangulated the location. Utilizing Google Earth, they pinpointed the precise street where the car was situated. Swiftly, they contacted the police, who recovered the Seat merely six miles from Jayy's residence in Birmingham. As per Robinson, his car was "parked up with no one around" in West Bromwich. He said, "I didn't know what to say when I saw it, I was amazed, I tried my keys and the car unlocked straight away so I knew it was mine. I didn't think they would be that stupid to leave the car in the same spot I at least thought it would be in a different place."
You may also like: Thief Steals Maruti Brezza, Promises To Return It In 3 Days – NABBED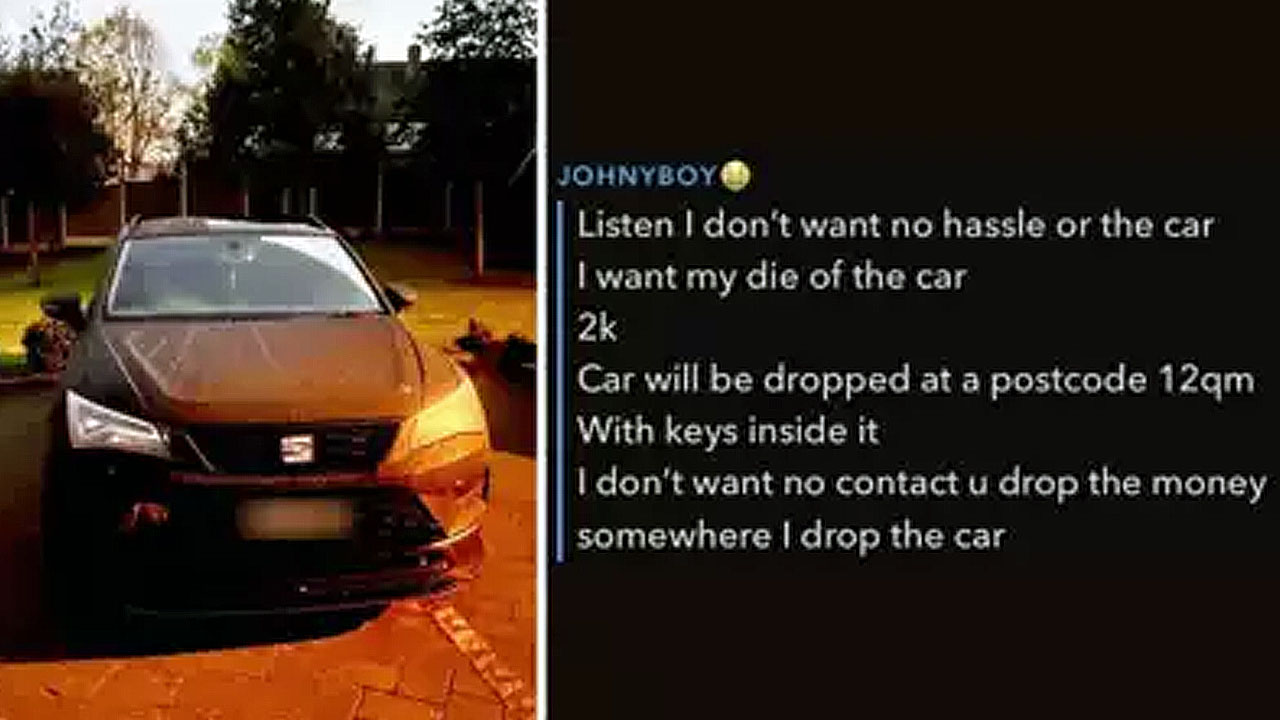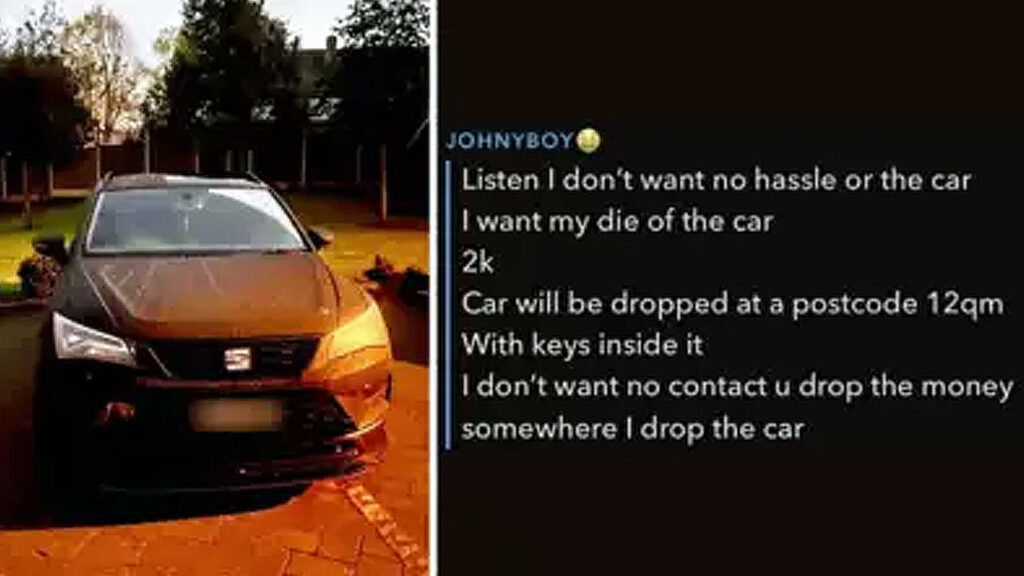 You may also like: 11-Year-Old Steals Mom's SUV as She Took Away His PlayStation – USA
VW Golf Yet to be Recovered
Jay expressed his disappointment with West Midlands Police, sharing his experience, "I called them on Saturday afternoon for an update, but they informed me that it hadn't even been allocated yet. I followed up with a call on Sunday, and they stated it was still pending allocation. If I hadn't taken the initiative, I might not have recovered the Seat," he added. It's important to highlight that his Volkswagen Golf, valued at approximately £16,000 (INR 16.23 lakh), remains missing. Speaking on the matter, West Midlands Police said, "We received a call just after 6.30 am on Friday (27 Oct) that two vehicles had been stolen overnight from Poole House Road, Great Barr. One of the vehicles has been recovered. Anyone with any information is asked to contact us via LiveChat on our website or call 101 quoting 20/936025/23."
You may also like: Man Steals a Car and Accrues Traffic Fines of Rs 1.13 Crore in UAE
Join us for FREE NEWS Updates on our Whatsapp Community or our official telegram channel.