Enthusiastic after the success of Logan's Duster in the Indian market, VW India's senior management plans to introduce Taigun in India by 2016. It made its debut at the Sao Paulo International Motor Show in Brazil in October and is representative of the new VW's family centric SUV segment.
The concept car presently weighs 985 Kg and it's too early to ascertain the exact weight of the final offering. The car is currently being designed for the South American market, and only then shall the work on its Indian variant shall begin. Hence, the Indian buyers may have wait for a while before they can set eyes and hands on Taigun.
The Taigun has a "hard-to-miss" appearance. It's 3,859mm long, 1,728mm wide, 1,570mm tall and has a wheelbase of 2,470mm.The car borrows a little from "Toureg" but has a unique character of its owing overall contemporary design and large grille giving the vehicle tremendous road charisma.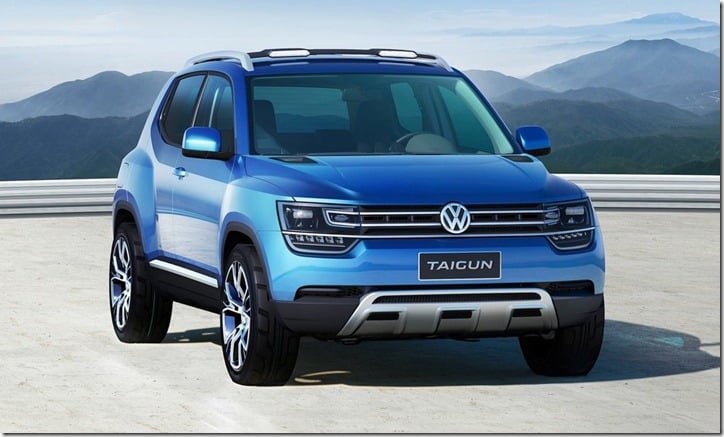 Many features of the concept are likely to make it to the production such as unique doorknobs and two-door tailgate and roof rails. Though, it's equally possible that a few features may be weeded out to make it an affordable proposition for Indian market.The Taigun boasts, of clean interiors as well. The instrument panel and touch screen interface add to the aura. The lightweight concept car, weighing in at 985kg, lays claim to a top speed of 186kmph and can touch 100kmph in 9.2 seconds. Moreover, the Taigun is expected to be very fuel-efficient offering around 22kmpl, which is always a welcome feature in the India.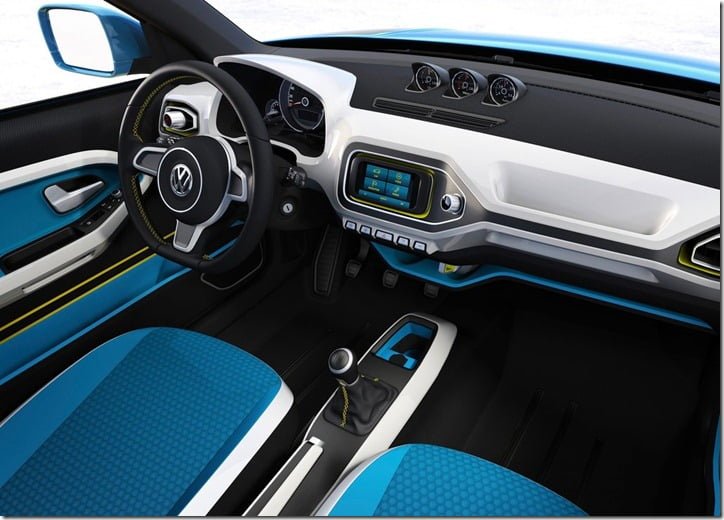 As briefed by VW, a three-cylinder 1.4-litre diesel is a possibility for the Taigun and is currently under development. A four-wheel drive option has been completely ruled out in the SUV but Taigun will feature an Electronic Stability Program.There will be no four-wheel-drive version of this compact SUV as the NSF platform has been designed to be exclusively front-wheel drive. However, the Taigun will feature an Electronic Stability Program.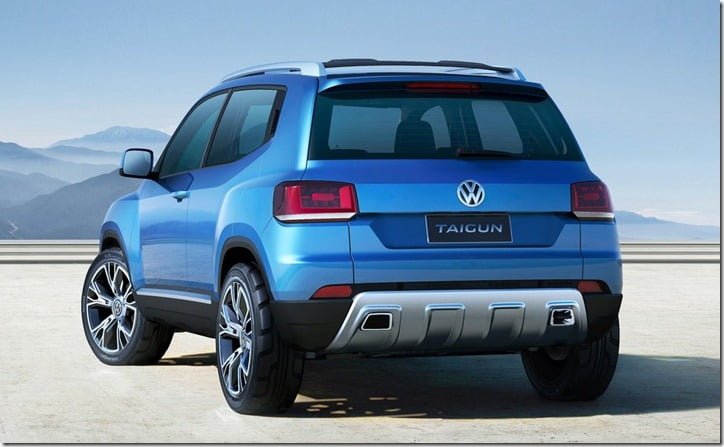 The senior management had made it clear, that the car will be hugely market centric, and a few changes such as increase in wheelbase, interiors, legroom shall be made, as they have a huge influence on the purchase decision of Indian buyers.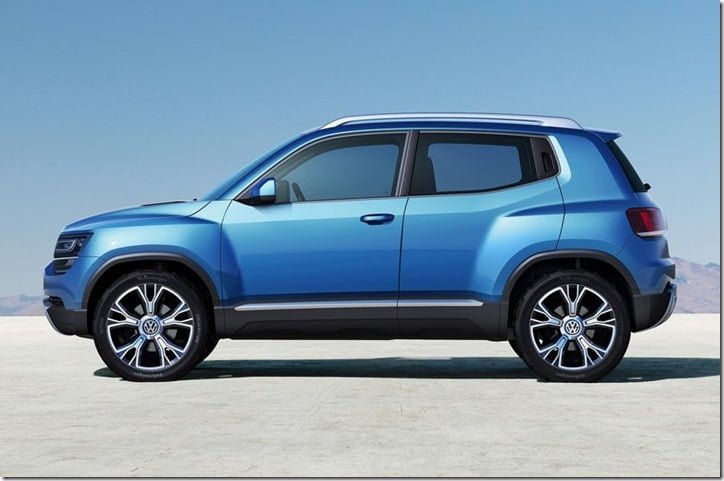 Stay in touch with us by liking our official Facebook Page here.