Updated on 22nd September 2014
The new Volkswagen Vento facelift will be launched on 24th September 2014.
The biggest change to the lineup apart from the visual changes will be the replacement of the 1.6-litre diesel motor with the 1.5-litre motor found on the new Polo. A new diesel automatic variant is also expected to be introduced with Volkswagen's DSG gearbox.
Here are some spy shots of the new Vento TDI with DSG taken at a dealership. Check out the images below: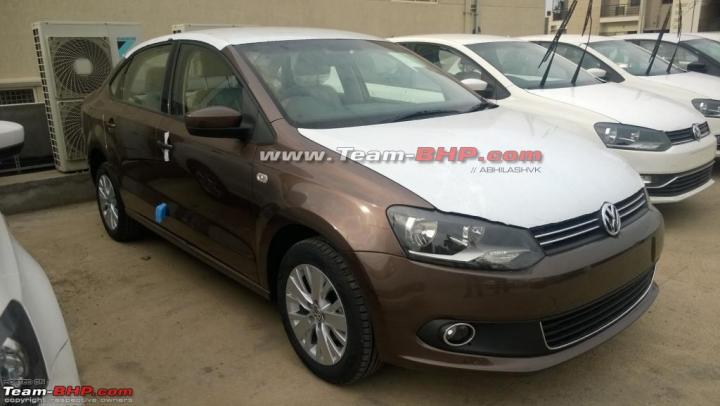 A new brown paint option seems to have been added along with new alloy-wheels, also notice the brown-and-beige interior trim.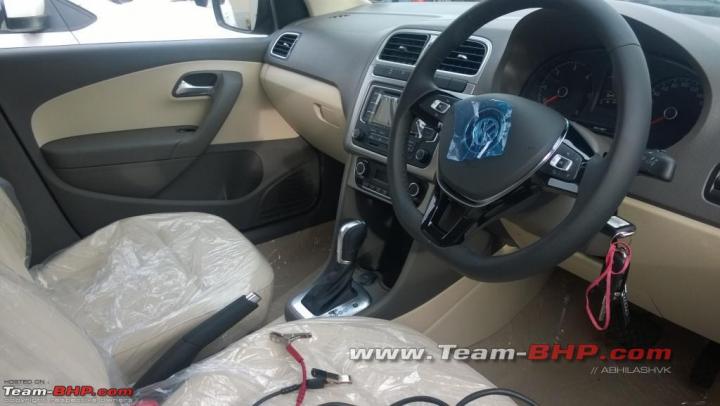 Photo Source: Team-BHP.com
Updated on 4th September 2014
The Volkswagen Vento has seen a drop in sales in the Indian market and the situation will probably get worse with the arrival of the Maruti Suzuki Ciaz. The company is looking to turn things around a bit with the launch of the Volkswagen Vento diesel automatic with a DSG which is also likely to carry the facelifted look for the Vento.
Price
The DSG equipped diesel is expected to cost roughly Rs 90,000 to 1 lakh more than the manual counterpart. No official word from the company yet but expect an announcement very soon with bookings commencing by Diwali.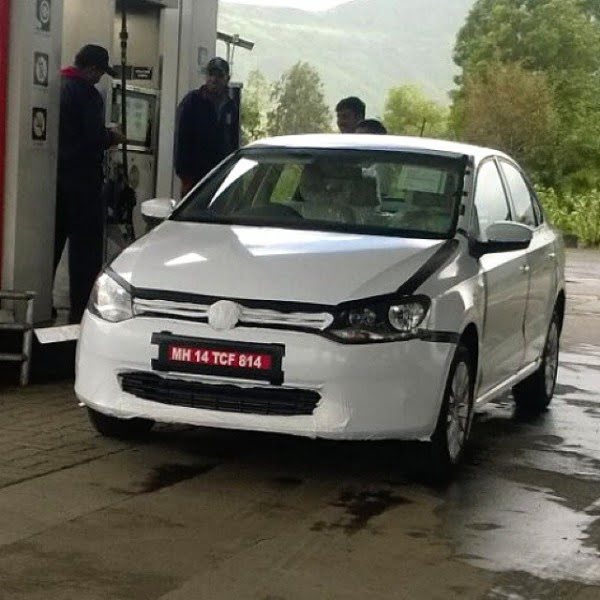 What's New
The Vento Diesel Automatic will get the rescaled 1.5 litre diesel unit as seen on the Polo but is expected to produce around 104 BHP as opposed to a power output of 89 BHP for the Polo. The engine will be mated to a 6-speed dual-clutch automatic DSG gearbox. Based on the spy shot seen here we expect the Vento diesel automatic to also carry the refreshed look for the new Vento range with changes to the front bumper, grille and headlamps. Minor changes to the rear are also expected with a reworked bumper and tail lamps. The interiors of the vehicle are set to get a makeover as well which will probably be along the lines of what we've seen on the refreshed Polo.
What do you think? Let us know in the comments section below.
Photo Courtesy: Top Gear India on Facebook