Why is a certain group of buyers still preferring sedans? The primary reason because they are spacious and especially comfortable at the back. Some are actually fun to drive as well. Remember. Some and not all.
Amongst that fun to drive cars list, Volkswagen Vento is one. Carrying on the same design language for so many years. It has now been in India for nearly a decade and has managed to carve a special liking for it. It may not do good in numbers but it has all that a rear passenger and a driver needs.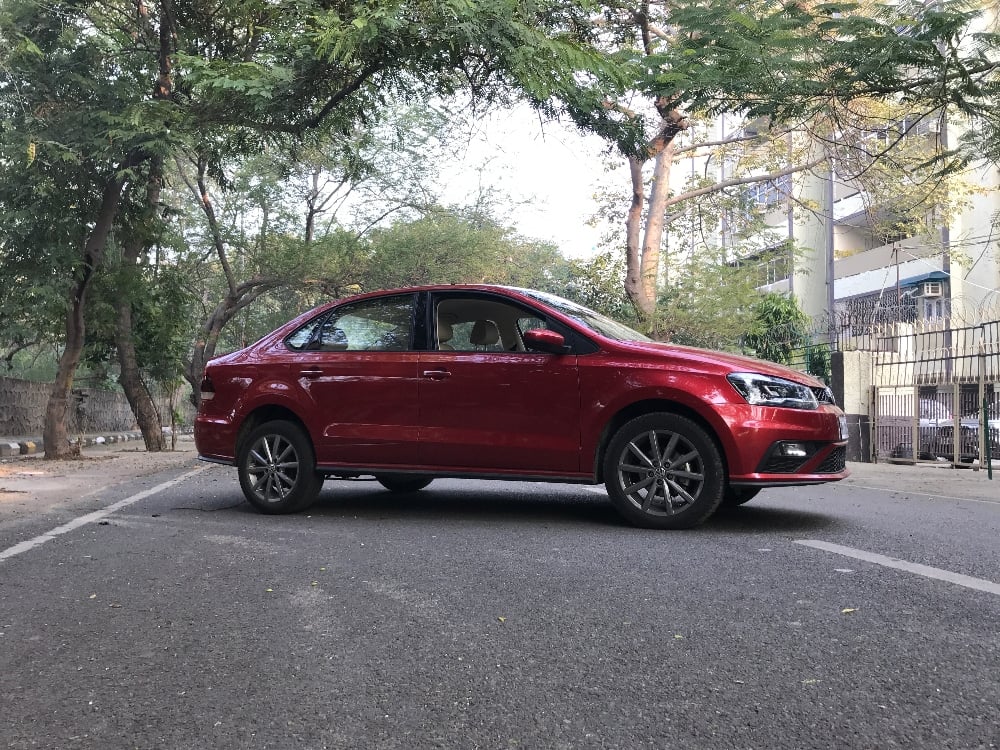 Recently, Volkswagen launched the Vento Facelift in India, the last one that we can have. There are some cosmetic changes onboard and that's it. We got the chance to review the Volkswagen Vento Facelift TDI and here are our observations.
First, let's collaborate on the changes. The facelifted sedan gets its styling inspired from the Polo GTI. You have a honeycomb mesh grille with the proud VW logo. The bumpers have been reshaped to look sharper and sportier. There's also so the split air dams on the front and rear bumpers along with black side skirts. It now comes in this flaming Sunset Red colour option. That's all the changes that it gets.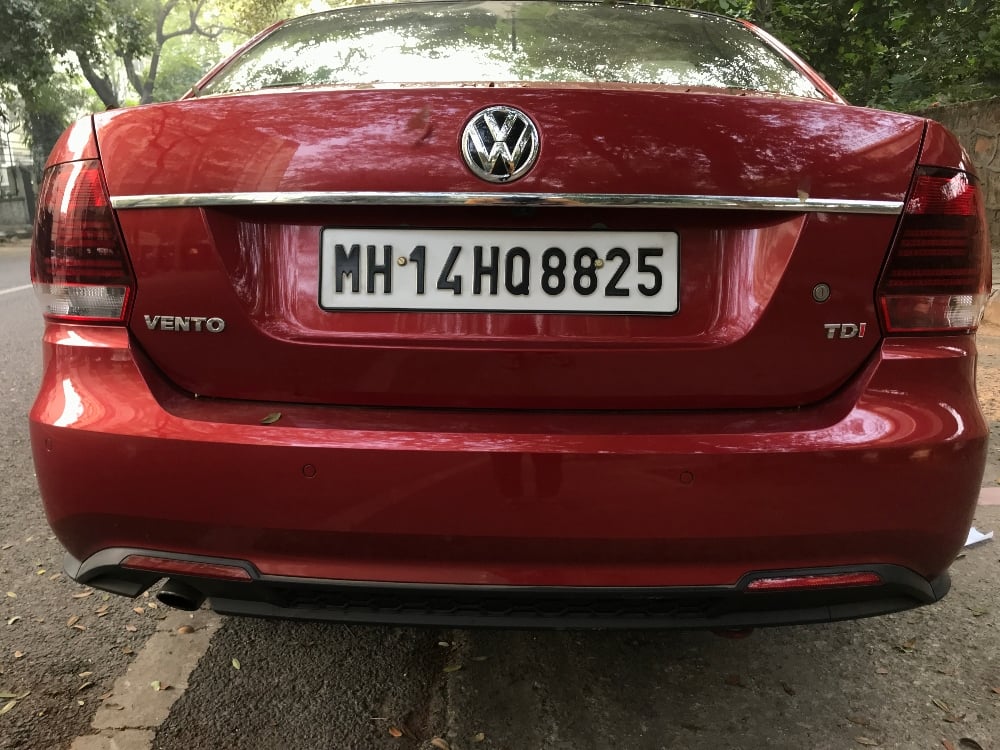 Now coming to the main point. What makes Vento a loyal fan base sedan. Here are some Pros and Cons of Vento Facelift that will answer all your questions:
Pros:
Powerful Diesel Engine
Vento carries on with its torquey 1.5 Litre four-cylinder diesel engine. The motor produces 110 BHP and 250 Nm of peak torque. With that, you have torque covering all RPM ranges. There's no turbo lag when it comes to picking up from low speeds. Even if you press hard on the accelerator suddenly, the engine balances the turbo supply.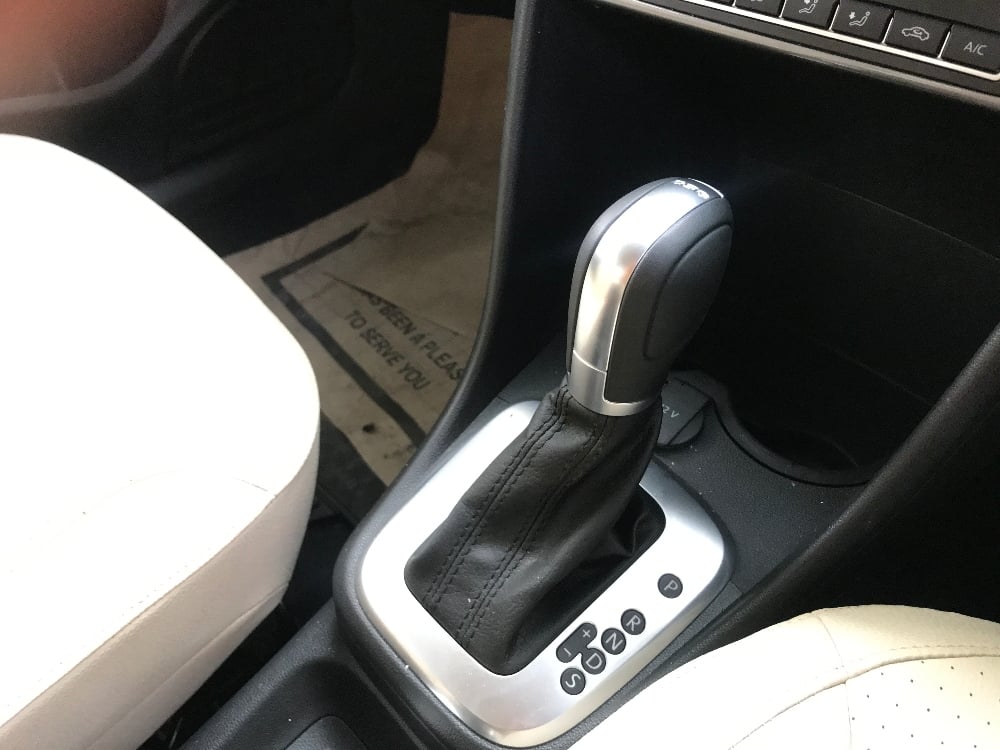 For the city traffic and highway commuting, you have more than enough power in your hands. 100 km/hr or 120 km/hr, you name it, all is just a cakewalk for the Vento Diesel. Two words – Swift And Exciting.
Smooth DSG Gearbox
We have the top-spec Highline Plus variant, paired with a 7-speed DSG gearbox. The famous Volkswagen highlight. I have always liked a DSG gearbox or any of them coming from VW's big family. Even with the Vento diesel, the gearbox is in perfect sync. The transmission is smooth and it is very capable of handling sudden sprints. The jerkiness is well taken care off and so is the gear shifting speed. Usually, the gear is automatically upshifted once crossed 1500-1850 RPM. If you want to extract more, you have the Sport Mode which pulls up to as high at 4500 RPM. I could not take it above that.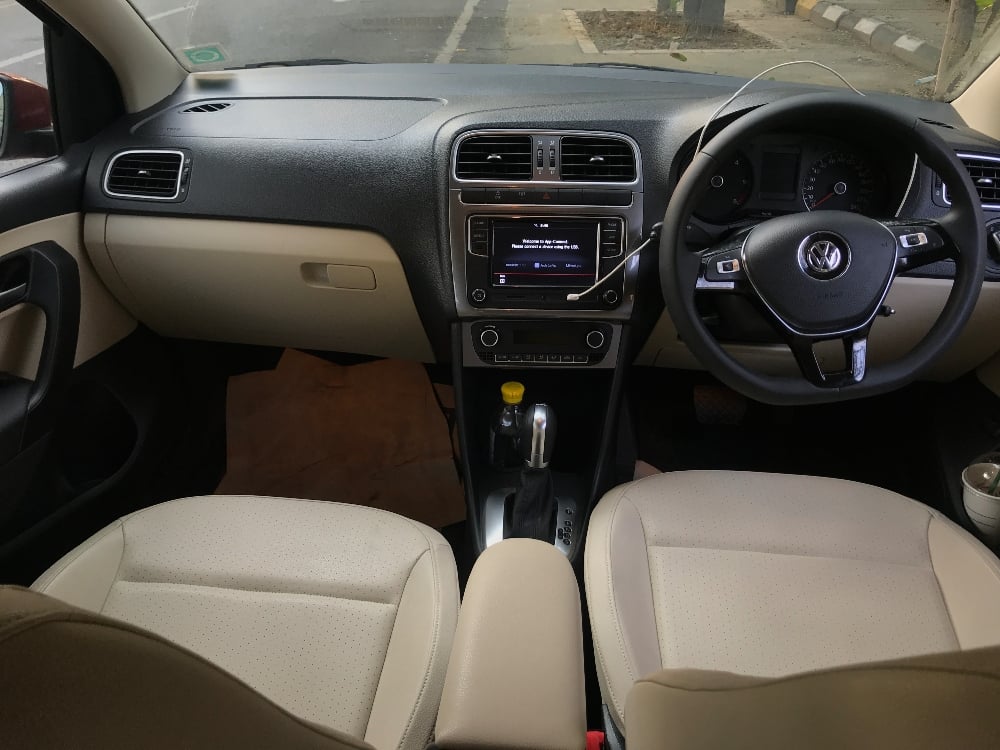 Uncluttered Cabin
The dashboard follows a dual tone black-beige theme and beige colour for the seats. There are hardly any major changes to the centre console or the whole cabin since the first Vento was launched. The cabin looks very neat and is easy on the eyes. There's not much to get confused or in better words, overuse of electronics.
Good Quality Fit And Finish
The fit and finish quality of the Vento is impressive. The plastics used are scratch resistant and feel of premium quality. Upon researching a bit on the overall wear and tear of these cabin plastics, I got to know that there are very few buyers who have complained about it. My friend still has one 2011 Vento TDI which still does not give any cabin clatter.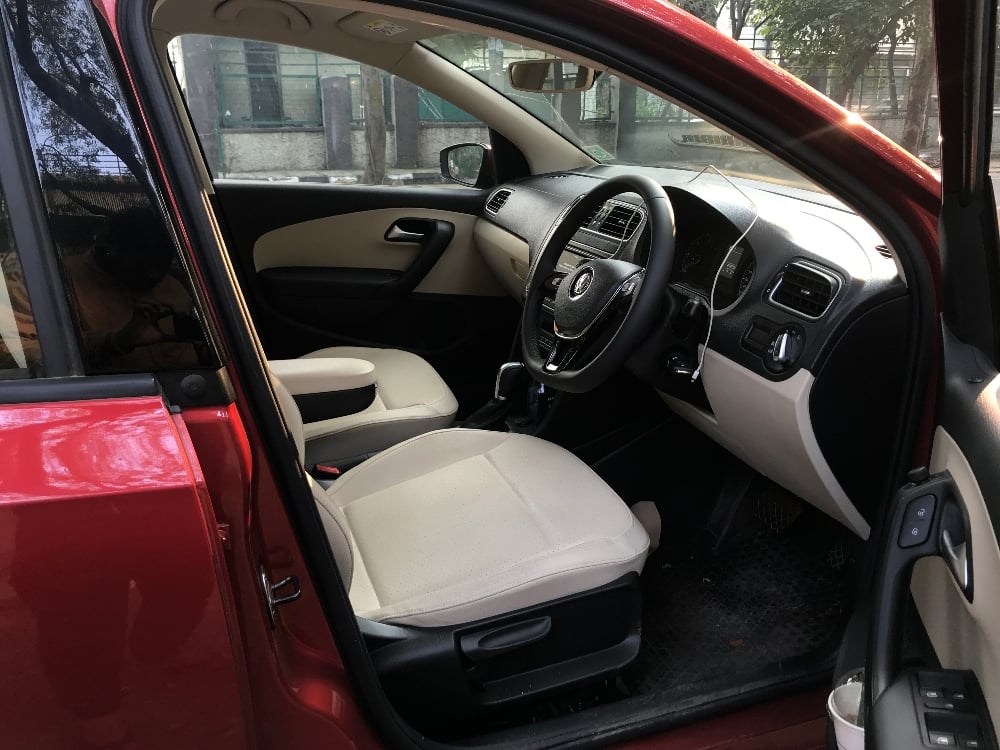 Basic But Some Important Features
This point is a pro as well as a con. While Vento fails to offer as many features as its rivals like Honda City or the Hyundai Verna, it offers some basic and important ones. Like, there's electronic stability program (ESP), Hill Hold Control, Automatic Rain Sensing Wipers, Cornering Headlights and full LED headlamps. That's more than enough for one to use. Of course, there are other common features like front and rear armrest, touchscreen infotainment with Android Auto and Apple CarPlay, auto-dimming IRVM and rear AC vents.
Ageless Design
The thing with Vento as well as Polo is ageless design. There's not much difference in the current Vento that we had. Just its and bits changed. It still looks the sportiest and most premium of all.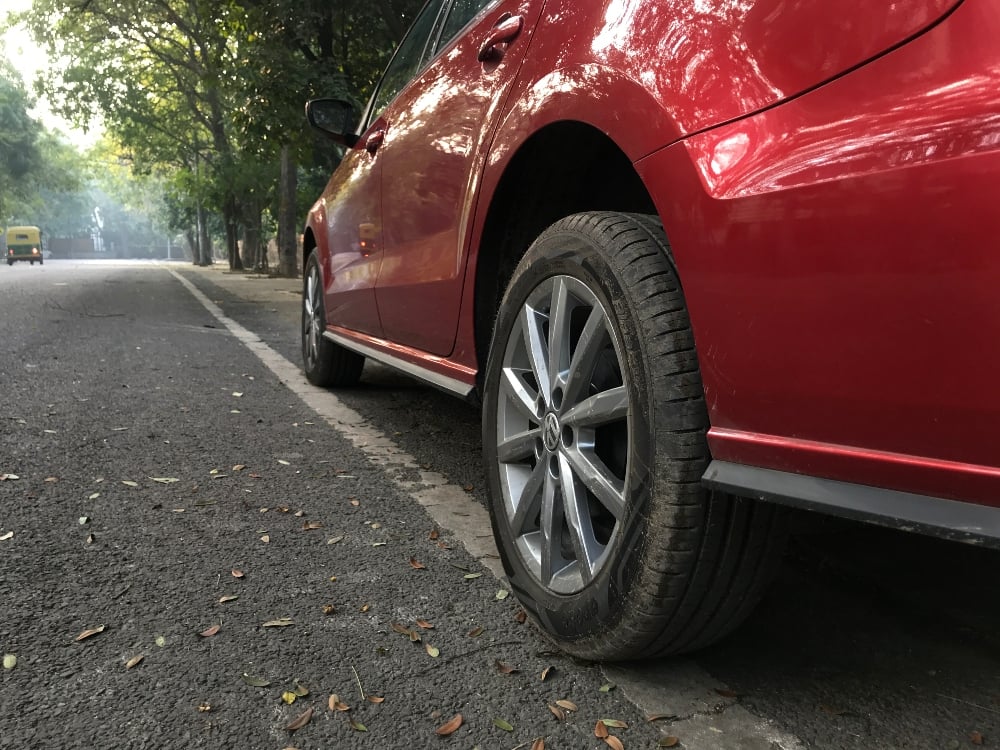 Suspension
Despite having a stiffer suspension setup, the Vento manages to soak up most of the potholes or undulations offered. If you are going at high speeds, there is a loud noise if you go over a pothole but minimum jerks are passed on to the passengers.
Driver And Front Passenger Comfort
If you are seated at the front, you get comfortable very soon. Under-thigh support and head support for both is good. While the knees touch the bottom part of the dashboard if the adjustment is balanced, you can always slide it back as per the convenience of one sitting behind you.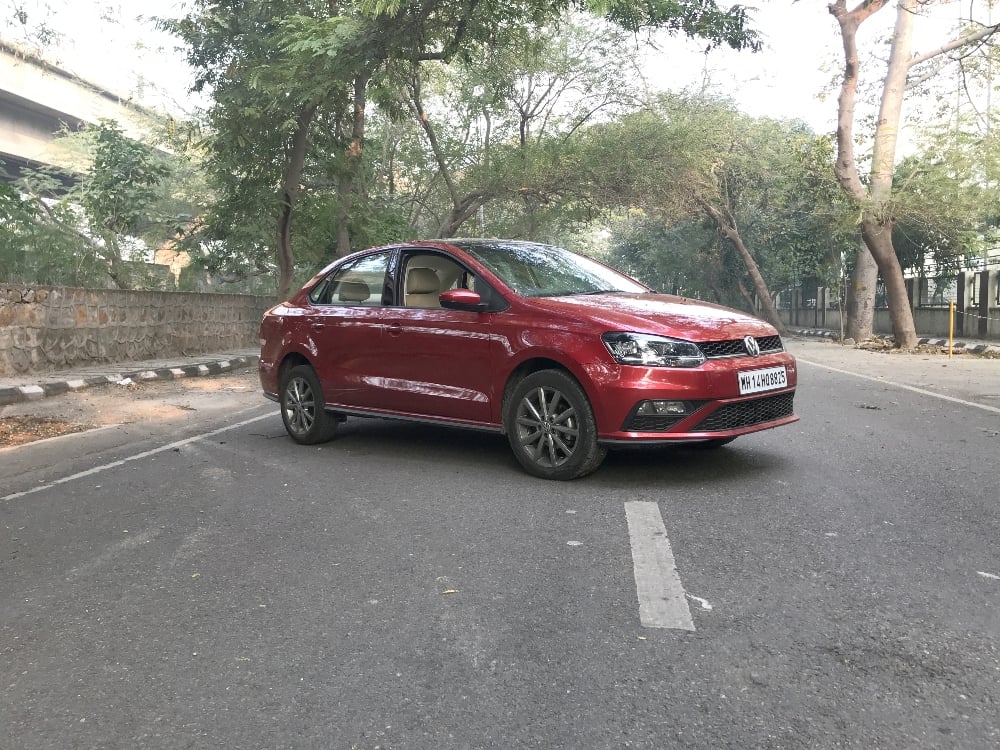 Cons: 
Poor Steering Feedback
The steering wheel is considerably light and gains enough weight once it picks up speed. However, it does not feel connected. The handling is affected because of that, especially for the corners. So, technically, it does give out its best behaviour while taking sharp or sudden turns.
Price
It is priced from Rs 9.59 lakh to Rs 14.50 lakh for the diesel variants (all prices ex-showroom, India). That makes it the costliest diesel sedan in the segment. Probably, some reductions in the prices and spare parts would have appealed to a larger group of buyers.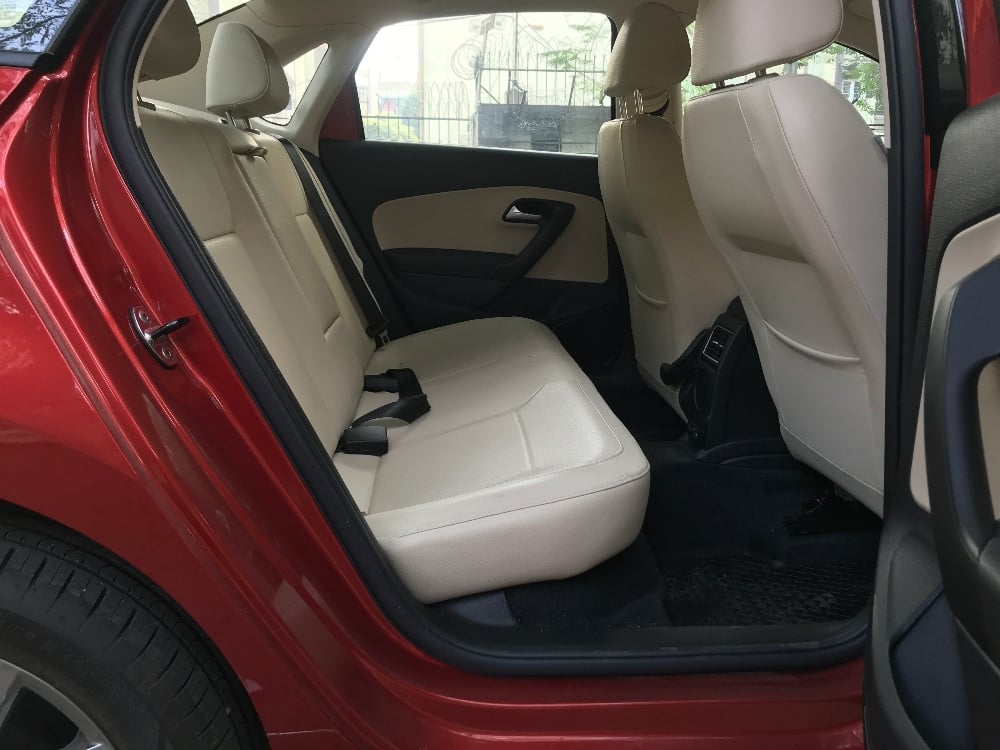 Not So Spacious Rear Seat
The back seat cannot occupy three people comfortably. It feels a bit compact. Also, I felt the seat to be a bit upright which might get uncomfortable during long drives. Sedans are also known for their back seat comfort and this is where Vento does not stand out.
The Usual Diesel Engine Clatter
Vento Diesel is a noisy car. Even with all windows shut and music playing, you get the vibrations as well as the gruff noise seeping in the cabin. Give a hard tap on the accelerator and the noise gets higher than the music being played.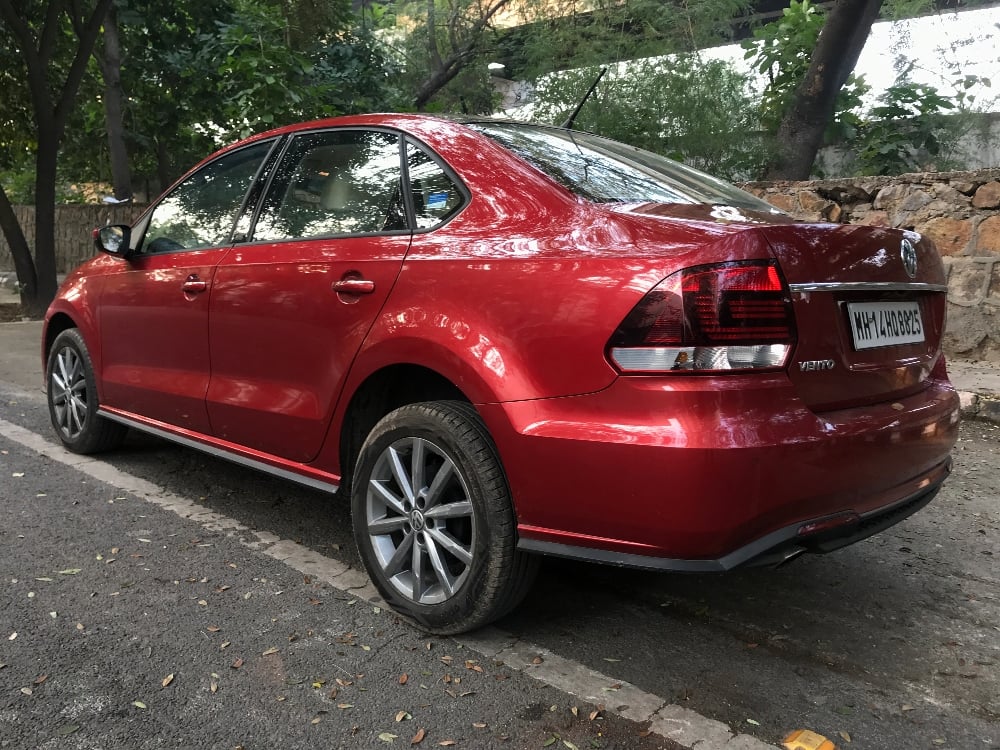 Too Light Colour For The Seats
The beige coloured seats are ultra-light and very welcoming to stains. Over the years, the seat covers are bound to get dirty but with these light coloured seats, cleaning them and keeping their colour intact will be a big task.
However, we can also say that we will miss its diesel engine. Volkswagen has discontinued the production of Vento and Polo TDI. If you are lucky you can find some unsold BS4 stocks at heavy discounts. If you are really looking to buy one, we would suggest you read this review of Volkswagen Vento Facelift once, so that you know what you are missing out or what you can let go.
Summing up, Vento is one of the few sedans that you would actually love to sit behind. Its other two engines include a 1.6 Litre MPI engine and the 1.2 Litre turbo-petrol engine. The latter is meant for a punchier drive. In the coming months, it will get a new 1.0 Litre turbo-petrol engine which will just come with a 5-speed MT and a 6-speed AT. No DSG as well.
Join us for FREE NEWS Updates on our Whatsapp Community or our official telegram channel.