The plug-in hybrid motor comes with the T8 trim which gets features like HUD, thick anti-roll bars, stiffer springs and much more.
Volvo S60 has always been a popular luxury sedan in India and with the current generation being discontinued, the new generation will not only pack several features but is expected to bring new variants too.
Volvo is planning to bring a plug-in hybrid variant of the S60 in India when it is launched. This electric motor will come with the T8 trim which comes with a 303 bhp petrol motor and the former makes 87 bhp.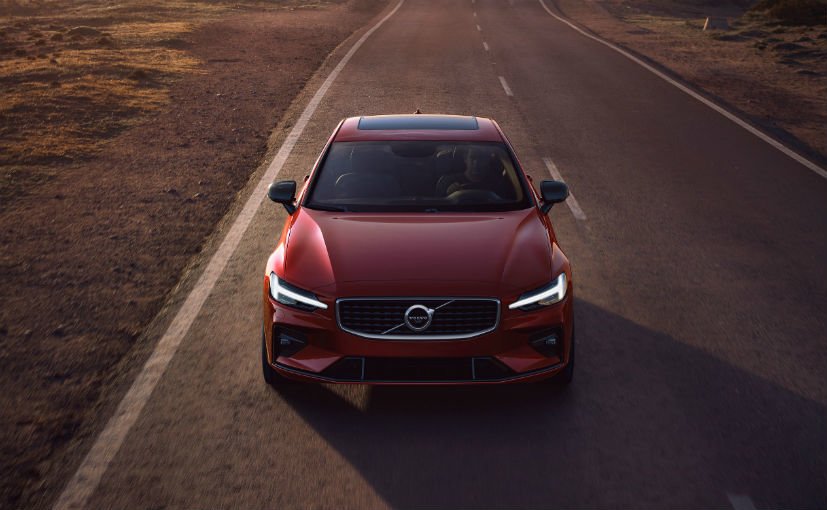 India bound Volvo S60 plug-in hybrid gets an 11.8kWh battery which gets a range of 57 km s and returns a mileage of 62.4 kmpl. The sprint from 0 to 100 km/h can be achieved in flat 4.6 seconds. Transmission option remains the same eight-speed automatic mated to Volvo's E-drive system.
Also Read: 2019 BMW 3-Series Launched In India – Price And Details
Volvo ensures that the S60 will be limited to a top speed of 180 kph. This comes from the company's decision to electronically limit all their cars and SUVs to a top speed of 180 kph globally, starting from 2020. This is to ensure the company's aim that no one is killed or is seriously injured in a Volvo car from 2020 and to increase road safety. Currently, all cars and SUVs from Volvo have a top speed ranging from 190 kph to 250 kph.
The T8 trim borrows a lot of functionality from the T5 trim in order to improve the driving experience. It gets thicker anti-roll bars, faster-responding monotube dampers, stiffer springs, 12mm lower ride height (petrol-electric hybrid R-Design Plus variants come with the standard suspension settings) and stiffer suspensions.
It also gets some features like a heads up display, part-leather sports seats, metal mesh aluminium inlays, gearshift paddles, high-gloss black exteriors and the option of 18, 19 or 20-inch alloy wheels.
Also Read: 2020 Audi Q3 Sportback Unveiled; Gets Different Styling But The Same Powertrain
The new Volvo S60 is expected to have a starting price of Rs. 40 lakh and is expected to top out under Rs. 54 lakh for the top-spec T8 variant. It will compete with the likes of Audi A4, BMW 3-series and Mercedes C Class.