Volvo confirmed that they will be going ahead with a compact SUV called XC40, as of now. This car will become their top priority once the Swedish automaker is finished renewing their existing ranges. Volvo which is now owned by the Chinese company Geely will be using the Compact Modular Architecture (CMA) as the platform to develop this car.
Volvo XC40 will be produced keeping in mind that there is a very big need for downsized cars but with quality technology at the same time. The small stature of the SUV will draw in more customers for Volvo.
The crossover XC40 is going to be smaller in size compared to the XC60 that the company sells now. The car will compete well with the Audi Q3 and BMW X1 and Mercedes Benz GLA crossovers. We believe it will keep its high riding stance and be as classy as the other XC models that Volvo has in the market.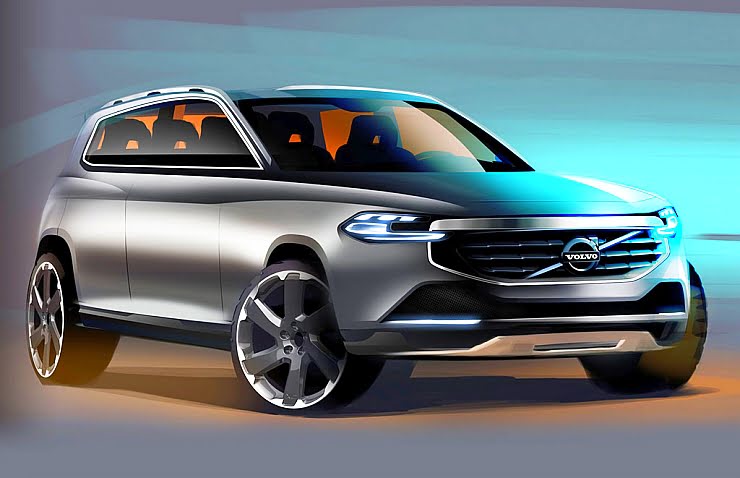 Although no official timeline for the launch has been set by the company, CEO Mr. Hakkan Samuelsson has made it clear that the crossover is "very high on our wish list." This remark leads us to believe that 2016 could be a good year for them with regard to the small SUV.
Samuelsson also added that the company will not introduce any further diversification in existing ranges as their strategy has changed a bit. "In four year's time, the new XC90 will be the oldest car we make, but we see the priority as replacing our bread and butter models rather than breaking new ground," he told a source.
Recent use of Drive E turbo petrol and turbo diesel engines with a four cylinder layout could find its way into the Volvo XC40 as well. A few international market might receive the hybrid form of the crossover. India can expect to see the car as a reality only after a year of its international launch.
Source: Cartoq