People performing dangerous drifts is becoming increasingly common these days. However, this video clip shows the negative side of it.
A VW Polo is seen making a drift in the dirt but ending up bumping into a Maruti Swift. VW Polo is a premium hatchback with the legendary TSI engine that enthusiasts prefer. No wonder people are trying to make drifts with a Polo. On the other hand, Maruti Swift is arguably the most successful vehicle in the country, at least in its segment. Car owners looking for fuel economy and ease of ownership opt for it. But what happens when these two are involved in a bit of a mix-up.
You may also like: 2022 VW Polo Life – Watch First Walkaround Review in 4K
You may also like: Swift Cross Could Be The New Compact SUV From Maruti Suzuki
VW Polo Drifts Into Maruti Swift
In this short video clip, a white Volkswagen Polo is seen making a drift in reverse gear in a secluded place on a dirt surface. While completing the manoeuvre, it bumps into a Maruti Swift parked nearby. The clip ends there and the extent of damage to the vehicles is not visible. However, VW is known for making products with the tough build quality and Maruti products are not the best when it comes to body strength. Nevertheless, the takeaway from this video is the fact that stunts like these are dangerous if you are not a certified professional. We advise our readers to not get involved in such stunts.
Additionally, one doesn't realise how much damage is caused to the mechanical components of a vehicle while performing such activities. The drifts could burn the rubber on the tyre and destroy the tread pattern. In the long run, this would cause the issue of traction and your car might slip away if you take corners at high speeds. Other mechanical components inside the engine could also get severely damaged with prolonged drifts. This could include braking components and clutch assembly. Besides, as seen in the video, if the car gets out of control, you could end up hitting other cars in your vicinity as well.
You may also like: This Suzuki Swift Sport Replica Runs on CNG, Gets Mods Worth Rs 2 Lakh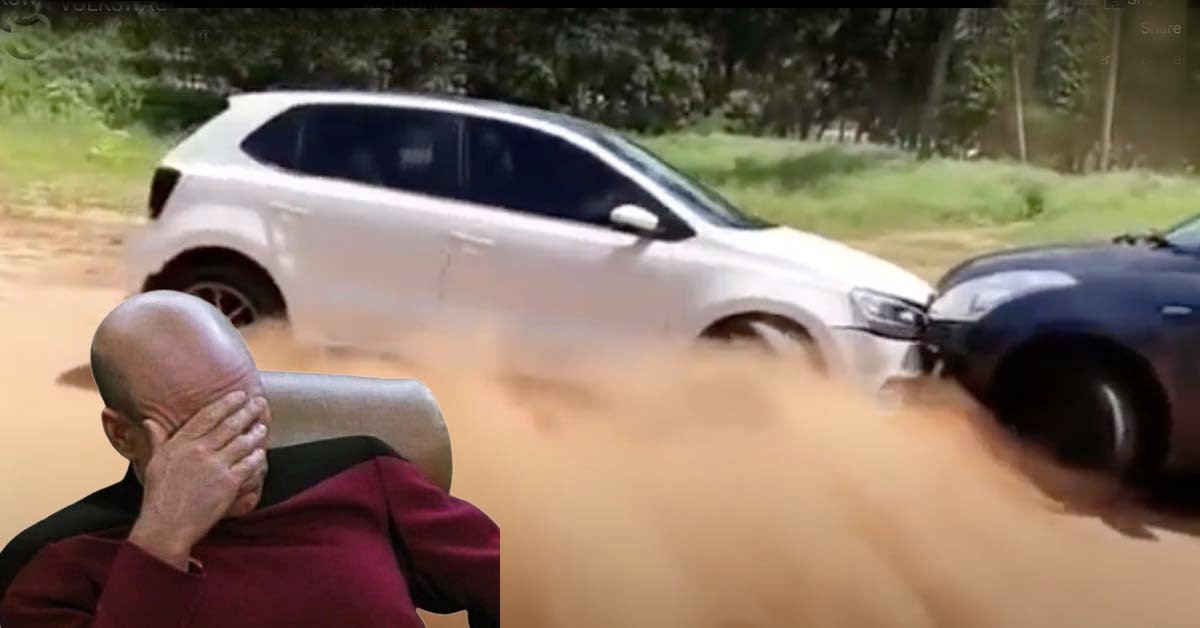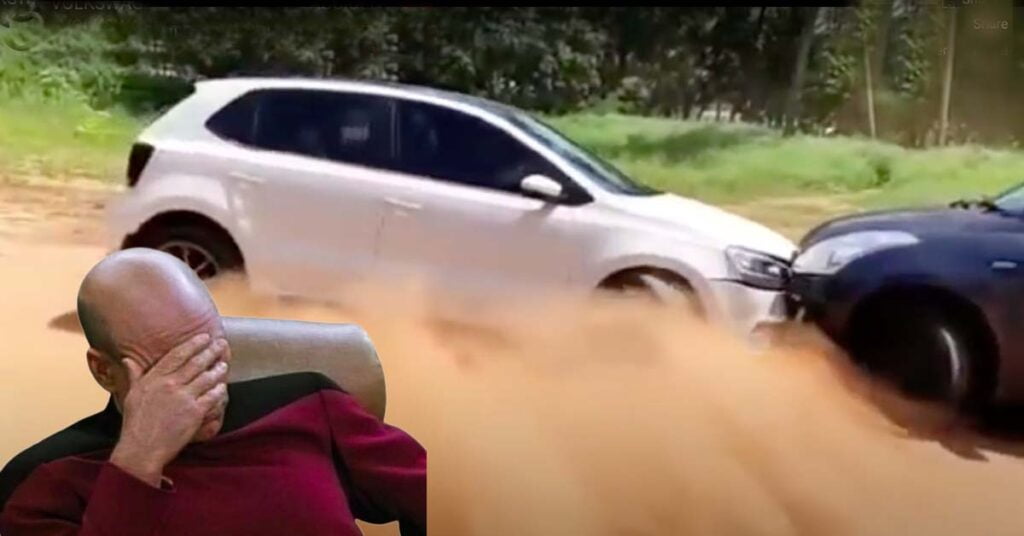 You may also like: Does New VW Polo Lack 'German Build Quality' of Pre-facelift Models?
Such stunts are best left alone for the professionals and look good only in the movies. On the roads and with your personal cars, make sure that you adhere to all the traffic rules and regulations. Together, we could make our roads much safer than they already are. Let us know your thoughts about this drift of VW Polo and Maruti Swift.
Join us for FREE NEWS Updates on our Whatsapp Community or our official telegram channel.