It's a common notion that German cars are expensive to maintain. True, there's nothing wrong with this if you consider the maintenance cost of models like the Skoda Yeti or even the VW Vento. However, a major part of the Volkswagen India 2.0 strategy is to bring the costs for the upkeep of vehicles more in line with the expectations of buyers and the carmaker has been trying hard to make its vehicles more lucrative to the Indian audience through pricing the products as well as their maintenance more realistically. Case in the point here is the VW Taigun, which went on sale a couple of months ago and has been priced in a range of Rs 10.50 lakh to Rs 17.50 lakh (ex-showroom).
Also See- SHOCKING! Sugar Gets Costlier Than Petrol in Pakistan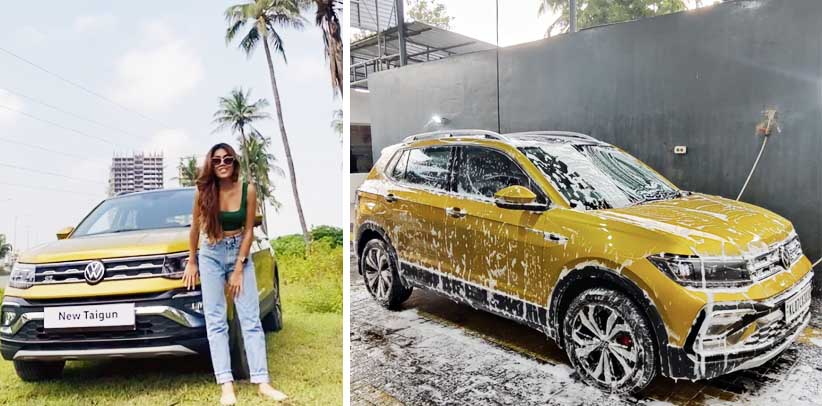 At this price point, the VW Taigun goes on to take on some popular models like the Hyundai Creta as well as the Kia Seltos. Now, a major concern of many compact SUV buyers is the maintenance cost the recently launched German models (Read- VW Taigun and Skoda Kushaq) would incur. However, the carmaker is leaving no stones unturned to ensure that the upkeep of its new SUV doesn't burn a hole in the buyer's pocket. The carmaker is doing this through its 'Service Value Package', which starts as low as Rs 21,999 for 4 years, which equates to just Rs 15 a day! This is the cost of the package for the 1.0-litre TSI Manual Transmission version. The same package is priced at Rs Rs 27,999 for the automatic model.
Similarly, the same package costs Rs 23,999 for the 1.5-litre manual and automatic models. Speaking at the launch of these lucrative service packages, Ashish Gupta, Brand Director, Volkswagen Passenger Cars India said, "A Volkswagen only needs a service once a year or 15,000 km. This means that you can now maintain your Taigun at a little over ₹ 5000 a year."
Also See- Here's How Rs 5 Lakh Maruti WagonR Ends Up Costing Rs 12 Lakh
Also, like all the cars from Volkswagen India, the VW Taigun comes with the carmaker's 4EVER care package that offers a standard 4-year/1 lakh km warranty that can be extended to up to 7 years for Rs 11,999. This package also offers a 4-year road-side assistance (RSA) that is extendable up to 10 years and as many as 3 free services. Thanks to all this, the carmaker can claim that the cost of ownership of the Taigun is just 37 paise per kilometre for the 1.0-litre engine variant and 40 paise per kilometre for the 1.5-litre versions.
Also See- CNG Costs Rs 100/kg In This Indian City – FULL DETAILS
Join our official telegram channel for free latest updates and follow us on Google News here.