With such legendary off-roading vehicles competing against one another, the video is bound to be interesting. Various tests are conducted to test various vehicle parameters.
The Mercedes AMG G63, popularly known as the G-Wagon and Toyota Land Cruiser are essentially off-roading vehicles but their prices and characters are so different. While the G-Wagon is catered towards people looking for an expensive and luxurious off-roader, the Land Cruiser is for the people who want an indestructible and practical SUV at an affordable price. What happens when these two SUVs with distinctive DNA go toe-to-toe against each other, let us find out?
You may also like: This 2022 Mercedes G-Wagon Gets Manual Windows & AC
You may also like: WATCH 2001 Toyota Land Cruiser Transformed Into 2021 Model
Mercedes AMG G63 vs Toyota Land Cruiser
The video aims at thorough testing of both these vehicles in extreme off-roading conditions. However, before we begin, we have to mention that the AMG G63 is on regular performance tyres and not on off-road tyres. The first challenge is going uphill and the one to reach the top on the dirt track the fastest, wins. Both these SUVs have plenty of serious off-road equipment like diff-locks, low range mode, and various stability functions. In this race, it is the Land Cruiser that comes out on top due to the sheer fact that it is rugged and could be driven roughly. The AMG is expensive and care needs to be taken to prevent damaging its parts. In the second race, the SUVs drive downhill in the low range. The AMG with its sophisticated hardware wins this one.
The next challenge is a quick lap around the bushes with undulations on the road. Land Cruiser wins this because the AMG took forever to turn around a corner due to its large turning radius. Then we move on to the terrain to test wheel articulation, chassis control and ground clearance. The AMG had to quit one race in this segment because its exhaust pipes scratched the ground. On the subsequent tasks, AMG was able to perform better due to its higher ground clearance and sophisticated off-road control.
You may also like: Manoj Bajpayee Buys The Mercedes S-Class of SUVs!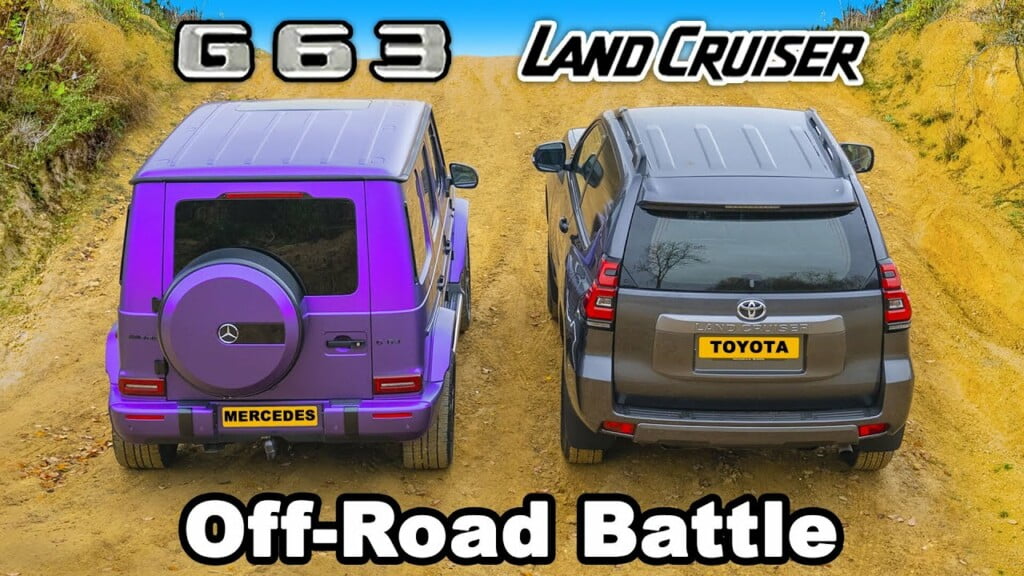 All in all, the AMG went head-to-head in all the other tests. It could be concluded that both these SUVs are equally capable because even though the Land Cruiser won the challenge by 1 point, the AMG could have done better with suitable tyres. Let us know your feelings about this battle.
Join our official telegram channel for free latest updates and follow us on Google News here.