In the northern Himalayan regions, crossing water streams by cars on a highway is a pretty common sight, especially during the monsoons.
Check out how Tata Nexon, VW Polo, Honda City and Mahindra Bolero perform at the water crossing in the mountains. Barring the Bolero and Nexon (to some extent) the others are SUVs and are certainly not designed for such scenarios and road conditions. But when the entire road is inundated, there is no other way than to test the water wading capabilities of your cars. Read the details here.
You may also like: Tata Punch Water Crossing, Rock Crawling & Other Capabilities Shown
You may also like: Ford Endeavour Window-Deep in Water Shows Why Off-Roading is Not For Faint-Hearted!
Nexon & Bolero Water Crossing
The incident has been reported from somewhere in Uttarakhand. Due to heavy rains, a water stream has been created in the middle of the highway. People are seen stranded on either side deciding whether to cross the stream or not. The first video clip shows a Tata Nexon taking the plunge and crossing the stream quite comfortably. The Honda City also manages to get across. This video is a compilation of a couple of different clips. Multiple cars are seen waiting in the queue before ensuring that it is safe to cross.
The VW Polo is also seen crossing the water stream in some other areas. However, what is interesting is the fact that at the peak of water levels, the Mahindra Bolero is seen getting stuck in the middle of the crossing. Another vehicle comes in the tow it out of the water. This is not something that one would expect from a tough and rugged SUV like the Bolero which is known for taking on such terrains on a regular basis. But to be fair, the force of water in the case of Bolero is extremely high.
You may also like: Mahindra Bolero Pik-Up Proves Its Capability By Easily Crossing A Waterfall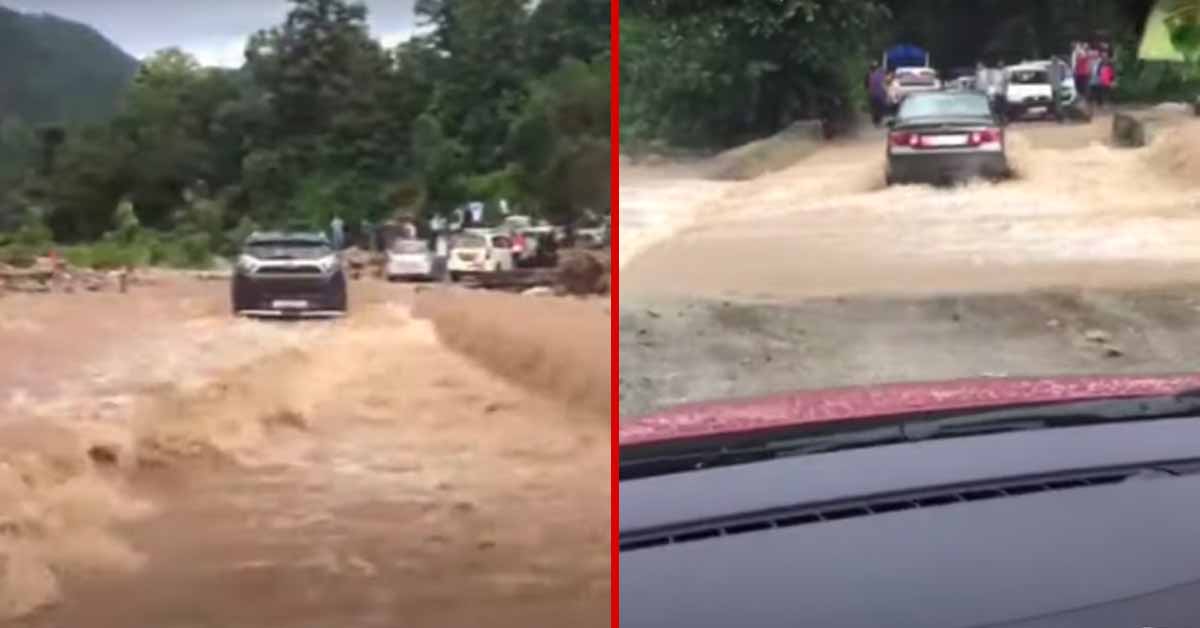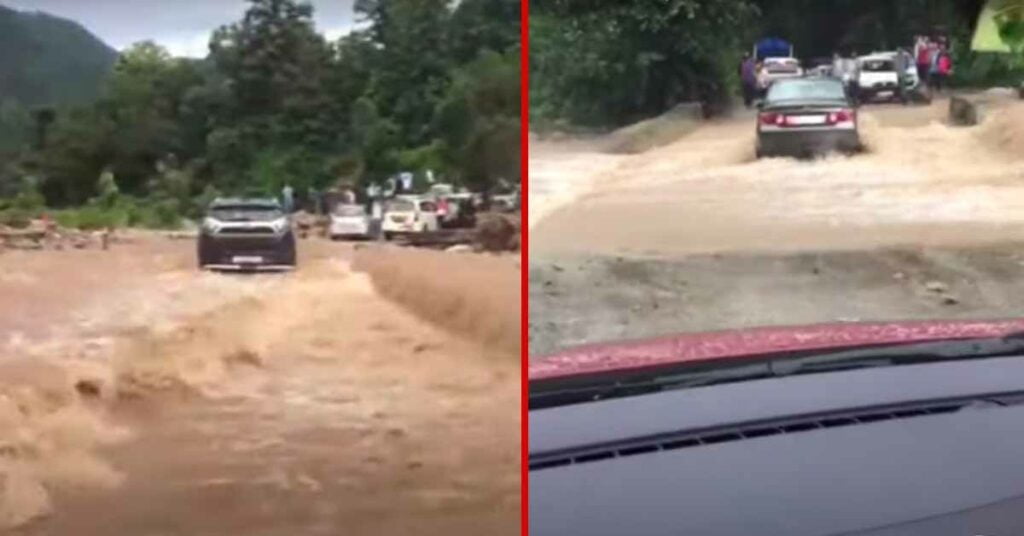 Such scenarios are very common in hilly areas but you must take care of the dangers involved in attempting something like this. You must not try such things, especially if you have a small vehicle. It could get blown away by the sheer magnitude of water. The water level could rise suddenly as well. Only if it is extremely necessary must you go for such attempts. This is a great video highlighting the predicaments of living in the mountains in the rainy season.