Its does feel like Deja Vu that we are bringing this news report you you yet again, but its true, in fact this series of strikes are repeating so frequently that most people stand confused when a strike started and when it ended at Maruti's plant. But the good news is that the latest strike which started towards the end of the first week (7th Oct 2011) of October 2011 has come to an end after about 14 days (21st Oct 2011) of no or partial production at Maruti Suzuki's Manesar plant. The strike adversely affected the production of already in high demand Maruti Swift 2011 which is having months of waiting period since its launch in August 2011 in India. High waiting period is hurting sales of Maruti badly as some car buyers have started opting for other brands of cars just because of too high waiting period involved. This not only caused financial losses, but also impacted the brand image and customer loyalty of Maruti Suzuki in India to some extent.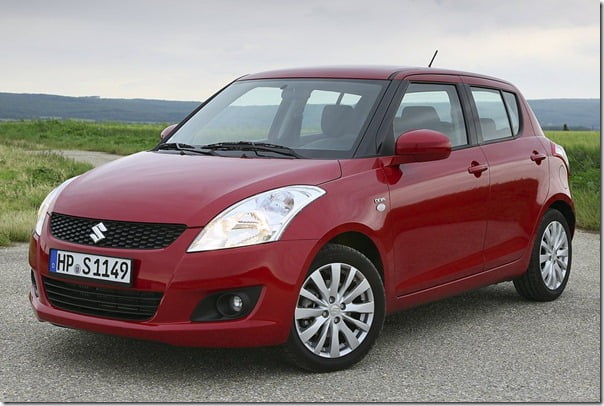 image- Maruti Swift 2011
As per the latest Tripartite agreement reached between Maruti Suzuki, Maruti Suzuki Workers and Govt. of Haryana, Maruti will take back 64 fired workers, reinstate about 1200 casual workers and other permanent workers who have been suspended owing to this strike. Apart from this a Grievance Redressal Committee will also be set up with representatives from management, workers and a Labour Officer from state Govt. will be present at all the proceedings of this committee.
Apart from the above measures, a Labour Welfare Committee will also be set up to promote good work environment and better relationships between the management and workers. The workers who work on odd shift timings will also be provided transport facilities.
Resolution of this strike has brought a lot of relief for the Management, Maruti dealers as well as car buyers who have been waiting for months for their cars to be delivered. As an impact of the same, the share prices of Maruti Suzuki India Limited stocks on Indian stock markets have also seen an upwards movement after long time.
via – ET
check out more-
Join us for FREE NEWS Updates on our Whatsapp Community or our official telegram channel.