Yohan Poonawalla has been honoured with the title 'Collector Of The Year 2023' at the Geneva International Motor Show Qatar. His impressive collection featured seven historic vehicles, with the spotlight on a remarkable Rolls-Royce Phantom V 7-Passenger Limousine by James Young, chassis 5LCG25, acclaimed as the 'Star Car of the Show.'
You may also like: Billionaire Natasha Poonawalla Seen in Rs 6.75 Cr Bentley Bentayga
Who is Yohan Poonawalla?
Yohan Poonawalla holds various key positions within the corporate realm. He serves as the Chairman of both Poonawalla Engineering Group and El-O-Matic India Pvt Ltd. Additionally, he is a significant shareholder in Serum Institute of India Pvt Ltd and presides as the Chairman of Poonawalla Financials Pvt Ltd. Beyond his business engagements, Yohan Poonawalla is actively involved in the equestrian world, where he holds the role of Director at the renowned Poonawalla Stud Farms and Poonawalla Racing and Breeding.
He is even a prominent figure in the world of horse racing, and his establishment, Poonawalla Stud Farms, has gained international recognition for exporting champion horses that have achieved remarkable success in various countries, including the USA, Hong Kong, Singapore, Dubai, and Malaysia. As of current estimates, the Poonawalla family's net worth is reported to exceed a substantial $27 billion.
You may also like: Billionaire Yohan Poonawalla Shows Off Exotic Cars Worth 100 Crores
Yohan Poonawalla's Outstanding Collection of Vintage Cars
The 'Qatari Phantom,' originally owned by the first president and founding father of modern Qatar, Sheikh Ahmed Bin Ali Al Thani, made its debut in Doha following a meticulous restoration. Yohan also exhibited a remarkable collection of cars, each with a notable history of previous owners or users. Notably, Yohan expressed his deep satisfaction with the global media's recognition of his collection.
The biggest gem of the exhibition was the meticulously restored "Rolls-Royce Phantom V 7-Passenger Limousine" designed by James Young, bearing chassis number 5LCG25. This opulent automobile had its origins with His Highness Sheikh Ahmed Bin Ali Al Thani, the inaugural President and visionary leader of contemporary Qatar, who initially acquired it following its prestigious appearance at the 1962 Geneva Motor Show. Following an extensive and painstaking restoration, the vehicle was unveiled in a grand ceremony in Doha, where it was also admired by the present Prime Minister of Qatar.
You may also like: Adar Poonawalla Attends Premiere of Pathaan Movie in His Rs 4 Crore Bentley Bentayga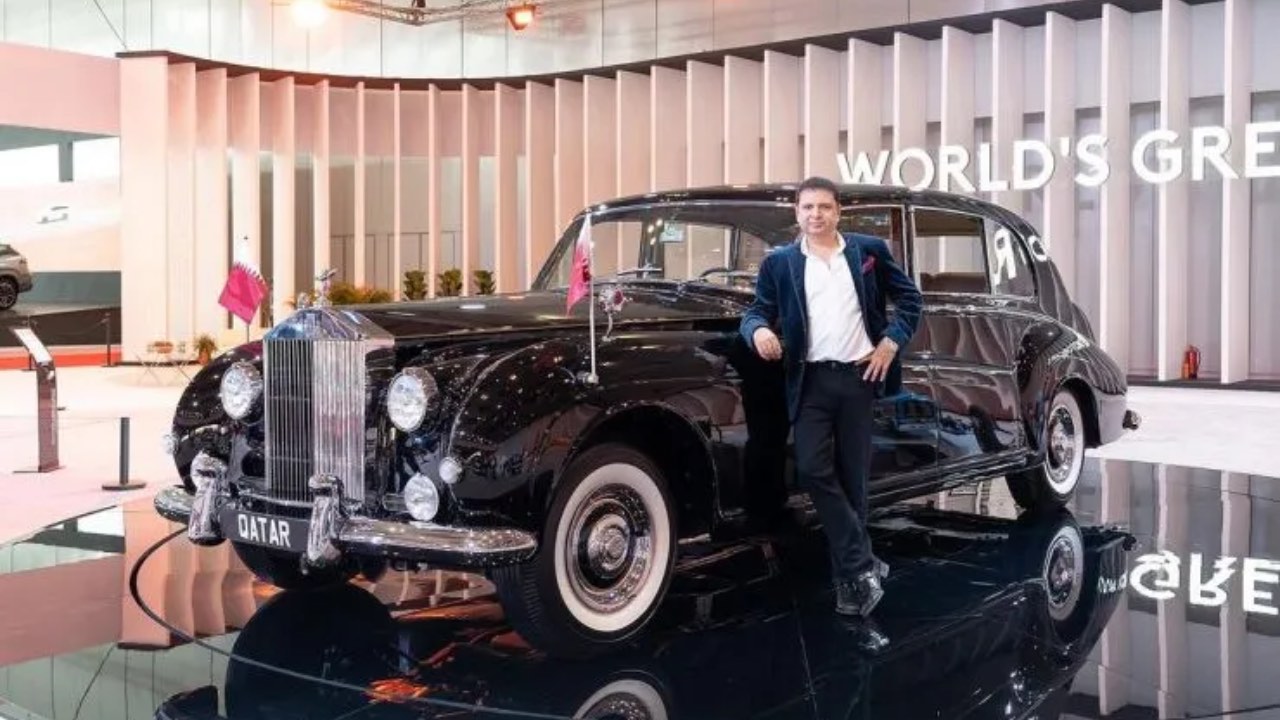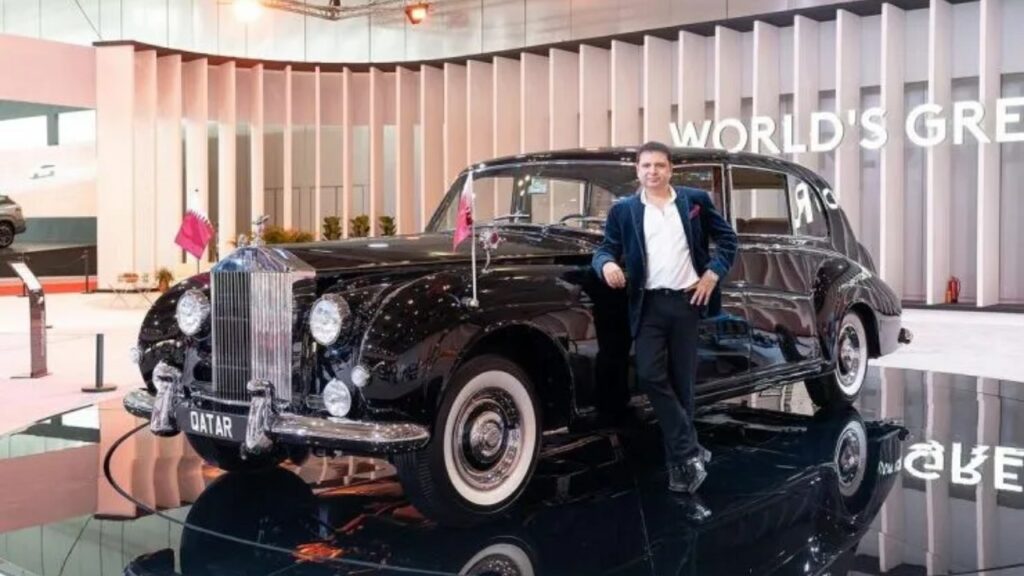 You may also like: Billionaire Adar Poonawalla Advices Elon Musk on Tesla
Poonawalla's Exquisite Modern Car Collection
Earlier his year, Yohan Poonawalla showcased his remarkable car collection at the last edition of the Valley Run. Valued at a minimum of Rs 100 crore, his collection includes some of the most exclusive cars in the country. The vehicles featured in Yohan's collection included the Bentley Bentayga, Rolls Royce Phantom Drophead Coupe, Ferrari 458 Aperta, Ferrari 488 Aperta, Ferrari Portofino, and F12 Berlinetta. Among these impressive cars, a brand new Land Rover Defender 110 in sleek black also made its debut alongside Yohan Poonawalla's prestigious collection.
Join us for FREE NEWS Updates on our Whatsapp Community or our official telegram channel.