Suzuki, a name known for producing cheap, reliable and engines almost indestructible has launched its flagship SUV offering Grand Vitara in UK . And yes , this is a facelifted new. Giving the buyer the freedom to choose as to what they want they want under the hood, it comes in a turbocharged petrol as well as an efficient turbocharged diesel engine.
In India, the car is brought into the country as a CBU which due to the high customs, increases the price so much that it gets into a price segment which it never was meant to compete in. And since only the petrol-engine is offered in India, it never quite found many takers in the country. It struggled when it came to sales and as a result, has not sold a single unit for quite some time now. But all this could change if they introduce the diesel motor in the country.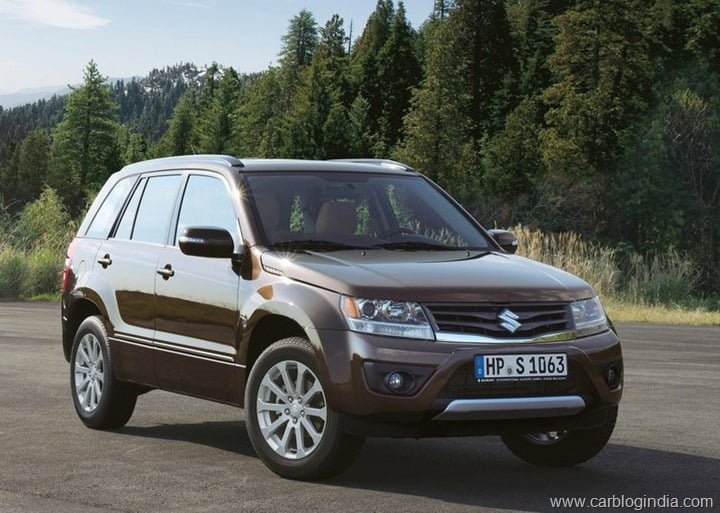 Coming to 2013 Suzuki Grand Vitara's engine options , the UK-spec Vitara gets 1.6 Liter and 2.4 Liter petrol engines along with the 1.9 Liter Multijet turbo diesel engine. The 1.9 Liter Multijet diesel engine is good for a power of 128 BHP and a peak torque of 300 Nm. The latter is what could really stir up the things in the Indian SUV scenario. And for the kitna deti hai buyer , it gives a fuel efficiency of 18.2 kilometers to a litre.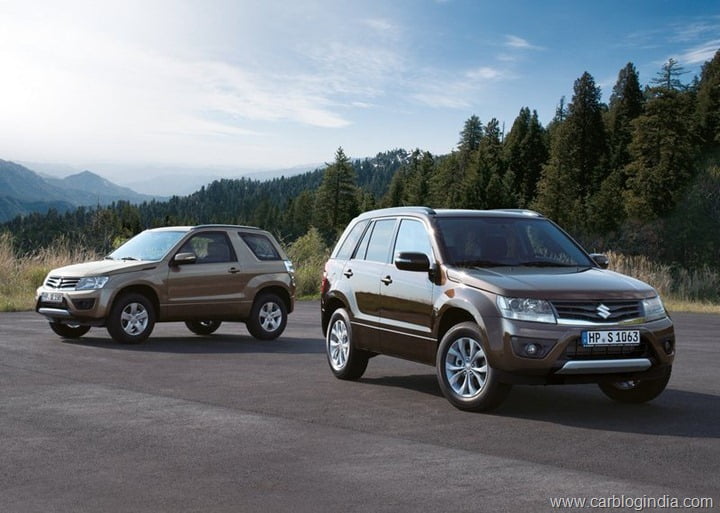 The Grand Vitara comes will seat 5 adults and the interiors have been refreshed slightly to keep pace with the makeover. It gets a five speed manual transmission as standard on both the petrol and diesel engines while the five speed automatic gearbox will be offered as an option on the 2.4 Liter petrol engine for that ease of driving in and around the city. All wheel drive will be standard on the top end variants of the Suzuki's flagship. The changes on the outside are a New Grille, Redesigned Front and Rear Bumpers, New Fog light Bezels, Refreshed Headlamps and redesigned 17/18-inch alloy wheels.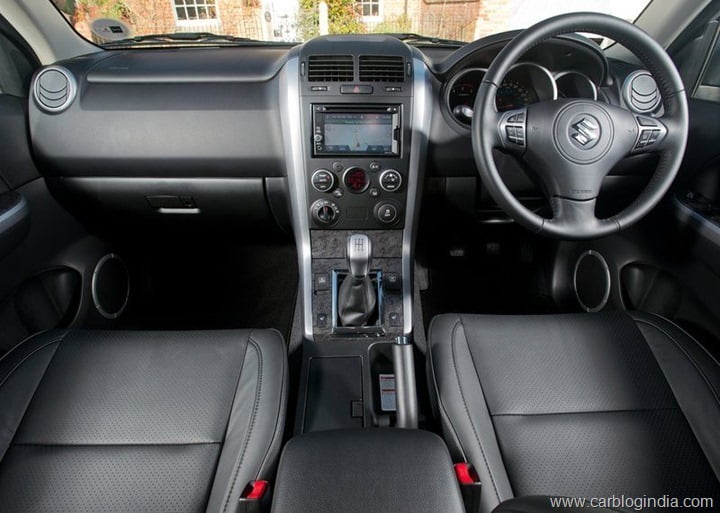 It is not so that the Vitara will have to be made a right hand drive for the Indian market, but instead it already sells as a right hand drive overseas. Since it is brought in India as a CBU, we fail to pretty much understand that why is bringing in the diesel powered such an issue. It is quite a capable car but is missing out due to the lack of a diesel motor which is a must for a car in India to sell well unless it is an Alto. We can just wish for the car's Grand success.